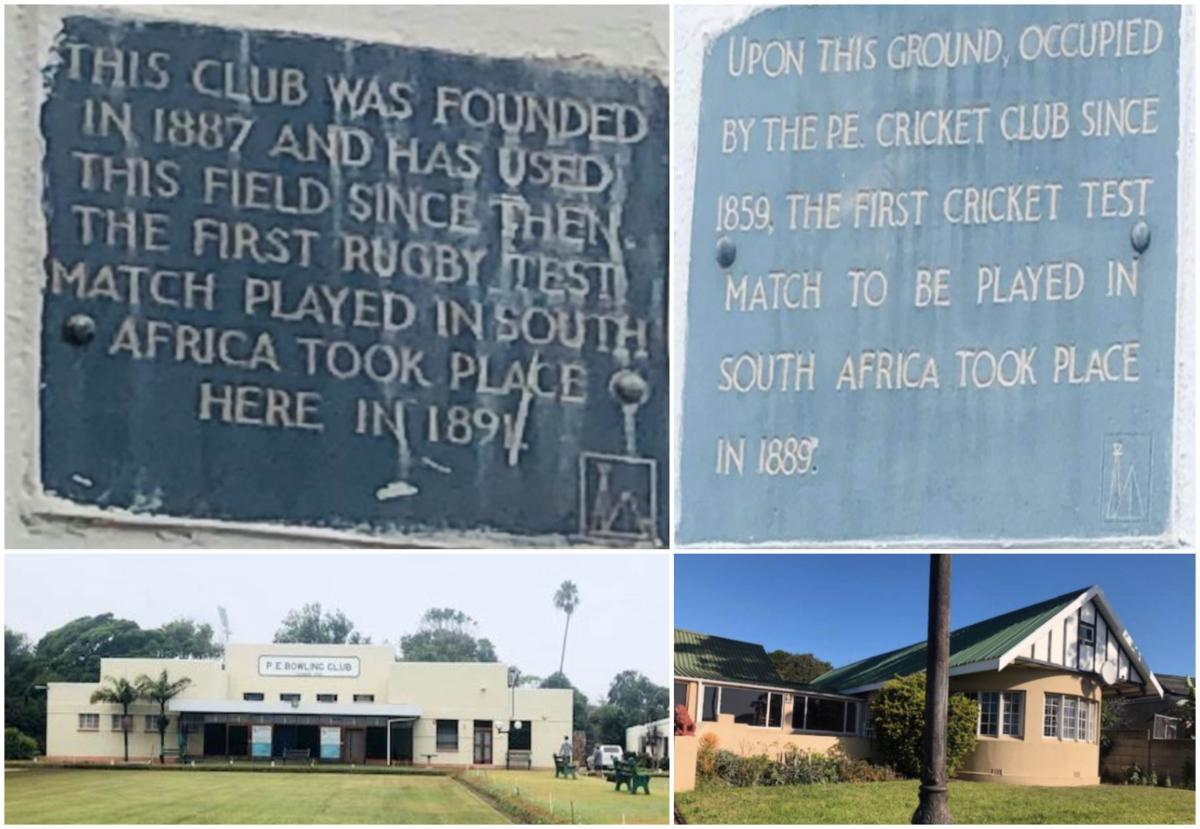 Disclaimer: Any views expressed by individuals and organisations are their own and do not in any way represent the views of The Heritage Portal. If you find any mistakes or historical inaccuracies, please contact the editor.
Friday, September 16, 2022 - 13:32
On the 13 December 1982, the first of a series of ceramic plaques was unveiled by the Historical Society of Port Elizabeth. The project leader, Hans Huisman, explained that although many old buildings qualified for the National Monuments Council bronze plaques in terms of age, alterations and additions had detracted from some of the recipients' original status. It was agreed that they be recognised in a unique way. Initially, the ceramic blue tiles were individually produced for these historical sites by potters, but consistency in appearance detracted from their impact. The project was revived in 2016 using circular, blue, fibreglass plaques with laser cut inscriptions.
Below is Part 2 of a series highlighting the blue plaques of Gqeberha (Port Elizabeth). In this installment we look at four plaques that celebrate historic sporting moments that occurred in the city. Click here to read Part 1 (plaques 1-5).
6) First Bowling Green in South Africa – Park Drive, Central
The inscription on the ceramic plaque reads: "Founders Green opened 6 January 1884 by the Resident Magistrate Mr A C Wylde. This, the first green in South Africa was laid by the Port Elizabeth Bowling Green Club founded in 1882." The blue hand-fired tile laid by the Historical Society in 1984 is in poor condition.
PE Bowling Club (Jenny Bennie)
   
7) First Rugby Test match in South Africa, 1891 – Park Drive. Central
Unveiled on 9 November 1986 by Mr Derek Neubert, Chairman of the PECC/Crusader Club Grounds Committee. The two plaques - rugby here and cricket below (8) - are on either side of the Friedlinghaus Gate, Park Drive.
Plaque commemorating the first rugby Test match in South Africa. The British Lions beat South Africa 4-0 on 30 on July 1891.

8) First Cricket Test match in South Africa, 1889 - Park Drive, Central
The plaque commemorating the first Cricket Test match in South Africa. England won by 8 wickets.
9) Zwartkops Rowing Club - 52 Towpath, Redhouse
The Zwartkops Rowing Club was founded in 1873 at Redhouse some 10km from Port Elizabeth on the banks of the Zwartkops River. It is the oldest club in South Africa still rowing from its original venue.
Zwartkops Rowing Club (Jenny Bennie)
Jenny Bennie is a museum historian and ex-Chairman of the Historical Society of Port Elizabeth.