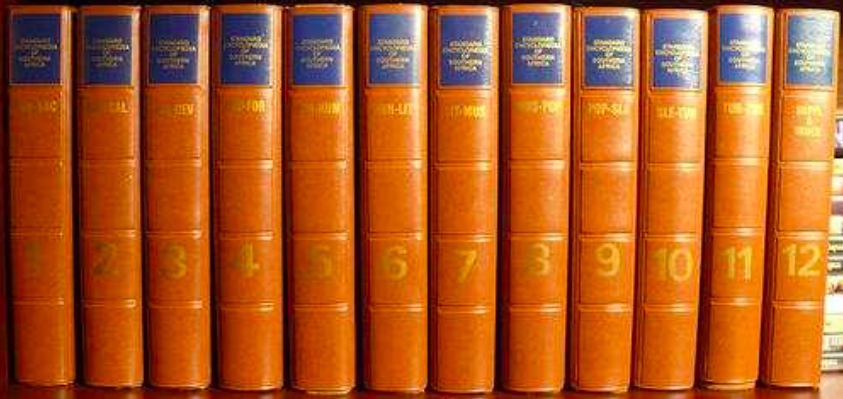 Tuesday, July 16, 2019 - 15:34
This week I dropped in to visit James Findlay's bookshop situated in the basement of the Rand Club. If you have not yet visited the reborn Rand Club it is definitely worth it. Enjoy  a coffee at the bar (or go for something stronger) and spend some time out in the bookshop. The Rand Club has come to life with a renaissance and reinvention. It's a place to meet, enjoy a coffee, have a business meeting; you can even spend a night in a magnificent new bedroom suite. If you are a member so many more facilities opens up. The Rand Club has a splendid library,  its unique bar counter is still there; step into the billiard room for a game of skill. The club still exudes history and an Edwardian period atmosphere. The Club is more accessible and much  more part of the downtown business  and tourist Johannesburg scene.
Rand Club (The Heritage Portal)
Rand Club Library (The Heritage Portal)

James Findlay's Bookshop and Gallery  is a  nook that draws one for a heavy browse. I was lucky to catch a rehearsal of the jazz musicians who were  in practice mode for a jazz evening coming up later in the week.
Jazz rehearsal at the Rand Club (The Heritage Portal)
A section of James Findlay's Bookshop and Gallery

My find of the afternoon was a set of The Standard Encyclopaedia of Southern Africa (SESA). I already have a copy of these twelve volumes so I decided to spread the word and alert a lucky purchaser to this opportunity. Up front the price is R1200 for the set of 12 volumes. This is a bargain. It is a handsome set in touch brown cloth hard cover. After the passage of nearly fifty years it slips into the collectable category.
The Encyclopaedia, complete in 12 volumes were published between 1970 and 1976. They appeared sequentially in alphabetical order, with the final, volume 12, mopping up with some addenda articles and providing an index. The set comes in at a hefty 12 kgs, so they are worth their weight in paper! The original intention was to produce 6 volumes and in both English and Afrikaans.
SESA was published by the Nasionale Opvoedkundige Uitgewery (National Educational Publishing House) in Cape Town, under their trading name, Nasou. Nasou was established in 1963 and was an educational publishing subsidiary of media conglomerate Naspers. Over 1400 authors contributed, and it was a paid research proposition. At the time of publication it was regarded as a bibliographic  landmark achievement of  distinction.
SESA aimed to be the most comprehensive source of knowledge. It was essentially an Afrikaans cultural endeavour and yet here was the irony, as although the intention was to publish the encyclopaedia in both English and Afrikaans, the first published series was in English and within a few years the idea of publishing in Afrikaans was dropped as impractical and uneconomic. The reason why English was given precedence was because the publishers sought to sell in more lucrative overseas markets and this work will be found on World Cat, but it was also apparent that English was the preferred written language of most writers so that  additional translation costs were incurred.
SESA cover
This series, with copious illustrations historical and contemporary, was an expression of the South African, largely white (there was a strong bias towards white writers) high establishment scholarship of the era. It also made sure that Afrikaans scholarship from the bastions of Afrikaner higher education, Stellenbosch, the Orange Free State, Pretoria and the then newly established Rand Afrikaans University claimed a place in the  line-up  of knowledge production. It was a collaborative work of "experts in every field" under the editorship of the editor in Chief,  D J Potgieter, who held an MA and an M Ed from Stellenbosch. The work exudes a proudly South African imprint. In their time they were regarded as a solid work of reference; today many of the articles, particularly in the social sciences are  heavily dated and yes, mired in the sixties and seventies of the twentieth century; (who wants to know what the actual and budged income of the homeland governments were in 1975?). Nonetheless, the series is dense with factual information. The story of South African cricket was told by the inimitable popular commentator, Charles Fortune.
Many of the articles are still a helpful starting point for research, and at the time of publication were at the cutting edge of scientific information in botany, zoology, archaeology, geology, engineering with broad overviews of their subject matter written by experts and often offering clues to further reading. It was an encyclopaedia about Africa, with a heavy focus on Southern Africa, and aimed at a South African readership. There were over 1400 contributors. Some writers contributed a single piece whilst others embraced the exercise and wrote up hundreds of articles. There is even an article on the subject of Encyclopaedias but strictly about South African efforts to write encyclopaedias going back to 1835.
In 1957 Naisionale Boekhandel of Cape Town commissioned J P Scannell to produce a general concise encyclopaedia and this one volume work appeared in 1965 (928 pages, 10 000 subjects, 800 000 words). At the same time the much more substantial and comprehensive encyclopaedia  was commissioned and hence it was a project in the making from the 1950s. In fact now I reflect even when the publication appeared it had the flavour of the sixties  - many of the articles must have been baked or brewed for a long time. There only ever was one edition of the Standard Encyclopaedia. It was described as a mammoth project and at an investment of the then figure of R 1.5 to R2 million was enormously costly; it is doubted that there was any significant return on this labour of love. On a point of comparison, my salary as a lecturer in 1972 at a university was the princely sum of R400 and at that time there is no way I could have afforded this reference work. I doubt though that this encyclopaedia made any money and ultimately must have been an over-reaching as much as an overarching exercise.
Far more successful as an affordable, viable, manageable, and popular work was Eric Rosenthal's Encyclopaedia of Southern Africa which first appeared  in  1961 (600 pages, 5 000 subjects) and published by Frederick Warne and Co of London. This went into several editions and lived on into the eighties. That enterprise was clearly a commercial success. I own the 7th edition and it is still a  wonderful reference work.
Encyclopaedia of Southern Africa cover
Rosenthal went on to produce the equally useful one volume, Southern African Dictionary of National  Biography – also a concise useful one volume, great starting point. This volume also went into many editions and was a perennial favourite. The result is that one often finds Rosenthal encyclopaedias on charity sales tables, much thumbed and well-worn and these books are not particularly expensive. I recently bought a late edition of the Encyclopaedia of Rosenthal, interesting because a previous owner had used the book as a filing system for cuttings and news clippings and that in itself was a find.
SESA was a much more ambitious and ultimately less commercial an enterprise. The idea behind SESA was that this would be an encyclopaedia by and for Africa with a strong Southern African geographical orientation, but many articles addressed the rest of the continent.
The SESA series in many ways is a companion to the Dictionary of South African Biography (5 hefty volumes published  by the HSRC, last volume appearing in 1987).
SESA is also strong on biography. The editorial decision in SESA was to publish only the biographies of people deceased at the time of writing. This makes for some odd and unusual inclusions – so for example in Volume 6 the biographical entries include Abraham Jonker (journalist d. 1966), Ingrid Jonker (writer, d 1965), William Jordan (founder of the Uppingtonia Republic d 1886 followed by three Jorrisens one of who gave his name to Jorrisen Street in Braamfontein, Johannesburg. The encyclopaedia contains biographies of 'scoundrels, frauds, eccentrics, tyrants and traitors who made a sufficient impression on their contemporaries and on the editors  to ensure a lasting memory'.
The entry on Johannesburg communicated a new bit of information to me - namely that the Ernest Ullmann work in front of the Civic Theatre (it is still there), the Playmakers, was presented to the city by F Kirchoff and Co (the seed company) in 1964. It is information that is arcane, period steeped, relevant, irrelevant, unusual and often well worth taking time over. An Encyclopaedia should be read simply because the articles extend one's horizons into subject matter one may not even have thought of.
An encyclopaedia is a clever idea that dates back through the centuries but became popular with the spread of literacy, lower printing costs in Europe and a thirst for knowledge about the world. The idea is to capture all knowledge, categorize and place such knowledge ultimately in a hierarchy. The longest surviving encyclopaedia was the Encyclopaedia Britannica; it survived for 224 years. The first Enclopaedia Britannia dates back to 1768/1771 and was published in Edinburgh and comprised three volumes. The game was then on to capture all known knowledge in the pages of a book or a series of volumes: so we have encyclopaedias, dictionaries, thesauruses, directories , gazetteers. These were the essential reference books for the 19th century  household in Britain and then in the USA and the colonies. It did not take long for encyclopaedias to become a commercial industry with travelling salesmen hawking the concept of all wisdom and knowledge in a box to be purchased by the pater familias on the never - never hire purchase basis. The family were now "educated". Of course there is something unsatisfactory about an encyclopaedia – it never remains up to date for long, knowledge advances, research pushes boundaries, the unexpected happens. Knowledge simply cannot be pinned down. A hierarchy of knowledge is elusive no matter how hard the publishers and editor tries. The fun thought is that an encyclopaedia can in time become classic. One of my most treasured book collections is the 11th edition of the Encyclopaedia Britannica with its so many superb articles by genuine thinkers and contributors.
It was a craze and a fashion that did not escape South Africa. The encyclopaedia is a legacy of 20th century printing technology, a South African scholarship that came of age and an emerging intellectual independence. Some important architectural historians and writers contributed to SESA, notable among them were Barry Biermann, John Fassler, Doreen Greig, Ronald Lewcock, A L Meiring and James Walton.
Today printed encyclopaedias are out of date, obsolete for current knowledge and almost passe. They gather dust on bookshelves and instead the alternative is a google search or calling up Wikipedia. But take a moment, Wikipedia is really just another version of an encyclopaedia and without much editorial quality control, as anyone and everyone can contribute and all too quickly the line between authoritative and publicity blurs. The internet with touch button google provides all information required (accurate and inaccurate). The Encyclopaedia Britannica stopped publication and today is only available online. The previous precious editions, whether first edition (a reprint ), the collectable 11th edition (the last British edition ), or my 1955 leather bound American edition are wall paper in my library!
Kathy Munro is an Honorary Associate Professor in the School of Architecture and Planning at the University of the Witwatersrand. She enjoyed a long career as an academic and in management at Wits University. She trained as an economic historian. She is an enthusiastic book person and has built her own somewhat eclectic book collection over 40 years. Her interests cover Africana, Johannesburg history, history, art history, travel, business and banking histories. She researches and writes on historical architecture and heritage matters. She is a member of the Board of the Johannesburg Heritage Foundation and is a docent at the Wits Arts Museum. She is currently working on a couple of projects on Johannesburg architects and is researching South African architects, war cemeteries and memorials. Kathy is a member of the online book community the Library thing and recommends this cataloging website and worldwide network as a book lover's haven.
Disclaimer: Any views expressed by individuals and organisations are their own and do not in any way represent the views of The Heritage Portal.