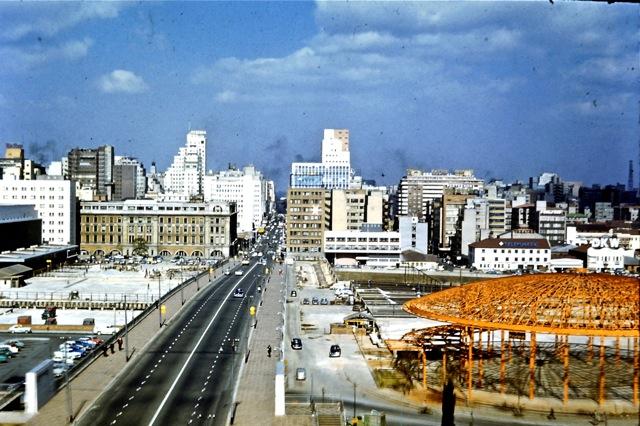 Wednesday, April 20, 2016 - 13:29
A few years ago we received a selection of magnificent late 1950s and early 1960s photographs of Johannesburg from Gordon Clarke (via 702). The significance of the photographs goes far beyond a snapshot of the City at the time as Clarke explains:
For me they were not just photos of Johannesburg but a poignant memory of what I had had to leave behind. At the tender age of 14 I had attended the two day Congress of the People in Kliptown in June 1955 and on 16 August 1956, a week after the Womens' anti Pass march on the Union Buildings, I went into parental imposed exile to Zambia with my parents.
These photos were taken on fleeting visits back home, driven by the urge to be back in the movement and to lend a hand to the Treason Trial support group of the ANC, Transvaal Indian Congress, Congress of Democrats and the Congress of Young Democrats of which I was a founder member along with Ilse Fischer, Toni Berntstein, Barbara Harmel, Mark and Sheila Weinberg and Larry Anderson.
You will recall the police swoops in December 1956 that netted about 146 political activists on charges of treason. Perhaps my parents' decision to go into exile four months earlier was the right one! I slipped in and out of South Africa during school holidays between 1957 and 1960 and these were the images I captured with a basic, manual Canon camera.
His Majesty's
Looking down Joubert Street
View towards Newtown from Braamfontein
Rotunda under construction with the Eskom Building in the background
Park Station
Oppenheimer Gardens
The Famous Leaping Impala Statue and Fountain
Ansteys 
View to the south
Another view to the south
Disclaimer: Any views expressed by individuals and organisations are their own and do not in any way represent the views of The Heritage Portal.