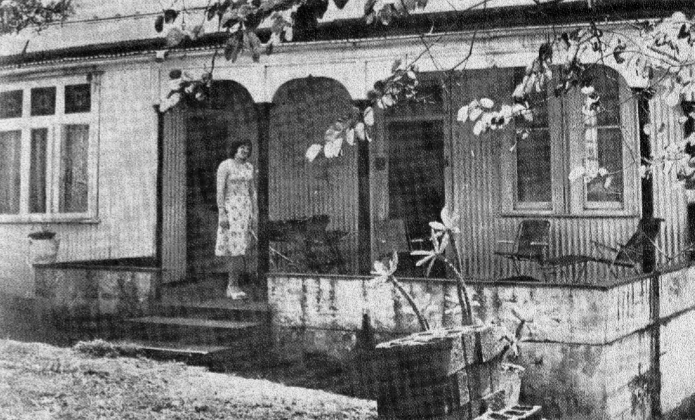 Monday, October 30, 2017 - 06:58
In the brief article below, Arthur Bowland digs into the history of Durban's old Toll House and describes how it was 'rediscovered' in Kloof in the 1970s when many believed it had been lost forever. At the end of the article, Bowland talks about the 'shifting' of the house. Here's hoping it is still in existence somewhere. If any enthusiasts on the ground have current information please add details in the comments section below the article. The piece first appeared in Restorica, the journal of the Simon van der Stel Foundation (today the Heritage Association of South Africa). Thank you to the University of Pretoria (copyright holders) for giving us permission to publish.
Durban's old Toll House, built in 1866 and believed to have gone the way of so many of the city's historical buildings, has been found alive and well - indeed being lived in - at Kloof. 
The Toll House with its gate was sited at the top of Berea Road as a means of raising funds for the hardening of Durban's main outlet. Tolls ranged from two shillings and sixpence for a wagon to sixpence for a saddled horse. Pedestrians were allowed in free.
Not everyone was so determindly honest. Some of the transport riders with their wagons tried to evade paying tolls. One of their tricks was to muffle the wagon chains with sacks and try to sneak through the gate at first light. However, one particular toll keeper, Harry Bird, was equal to such manoeuvres although confined to a wheel chair. He had acute hearing and would hear them moving surreptiously through. He would send one of his children, still in night clothes, to run after the errant wagon and demand the toll. According to one of the riders "Harry was a real hard one. Nothing slipped past him." 
In 1900 the toll system was discontinued and the house was sold. All that could be remembered of it was that it had been dismantled and loaded on two wagons. After that it had disappeared into the blue hinterland, apparently lost forever. 
But recently when Mrs Daphne Strutt of Durban's Local History Museum was giving a lecture to a Kloof audience, she was told by Mrs Lesley Kure that the house was in fact still in existence and was being lived in by a young married couple, Alain and Rosslyn Rouillard. Two years ago they had been looking for land in Kloof and when they were offered a plot with the advantage of an old wood and iron cottage they jumped at the opportunity. For the time being they would have a roof over their heads. "It wasn't much of a house when we bought it, but still it was far better than a flat", said Mrs Rouillard. "It was a bit scary, old trees hanging over the roof and branches scraping on the corrugated iron at night. "We soon had it in a livable condition and for the time being it suited us. The only real problem was that the bath and the other place were outside and under the house. They are still there and at night this is more than inconvenient."
Now Mr and Mrs Rouillard want to build a new house and cannot do so without shifting the old Toll House. They hope it will not have to be demolished and finally lost for all time. A group of interested Kloof residents are now trying to find a site for the old house. There is also the problem of removing it but the thinking is that if an old time farmer could do so with two wagons modern cartage should be able to cope. Provided the removal is successful, the house will not be used as a museum as was suggested but as a home for a couple interested in having an historical home. Mrs Strutt will even donate the old toll gate now in the back of the St Andrew's Street museum so that both can be together again.
Disclaimer: Any views expressed by individuals and organisations are their own and do not in any way represent the views of The Heritage Portal.