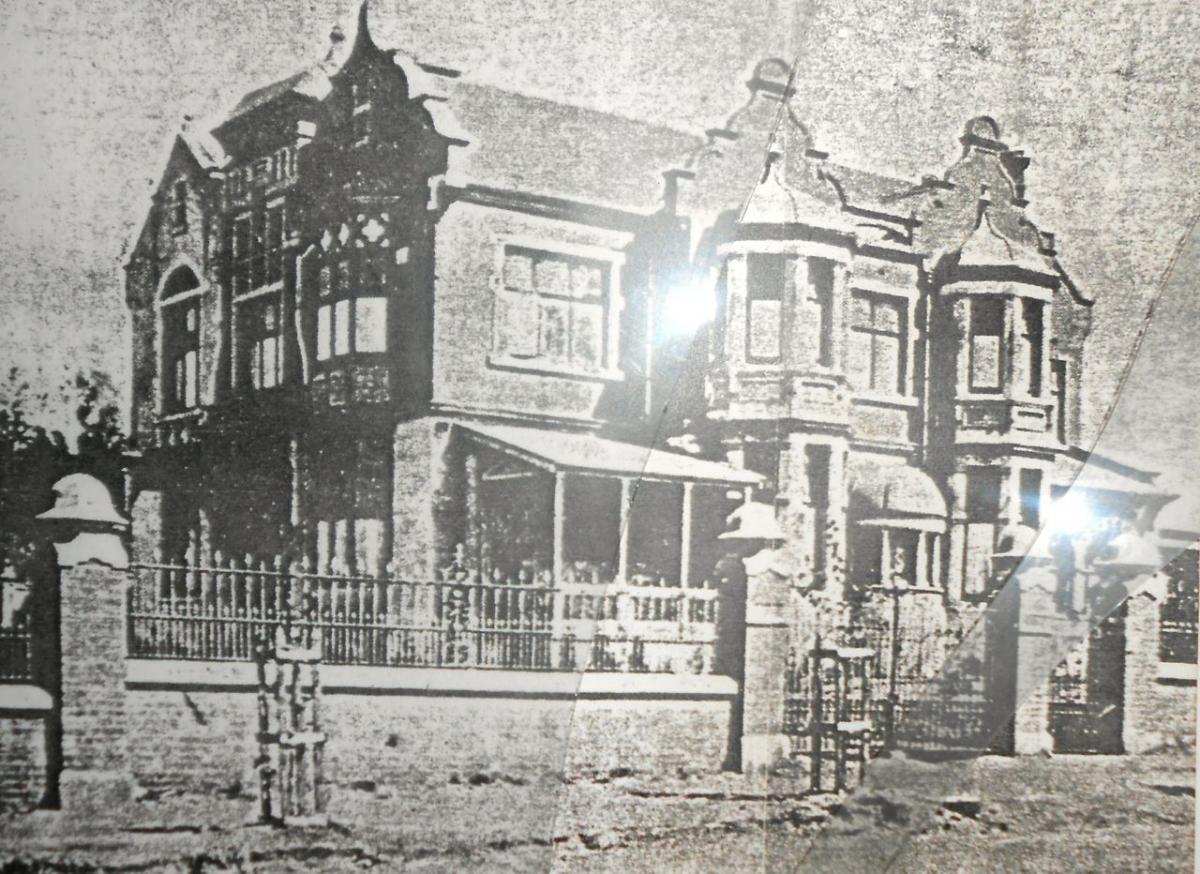 Friday, April 15, 2016 - 14:56
A lot has changed since Oscar Norwich compiled this piece about the famous Norman House in Doornfontein in the 1980s. Norman House was a grand mansion frequented by the who's who of early Johannesburg. We are not sure when it was demolished. If anyone has any information please add it to the comments section below.
This mansion is situated near to the Irene Church with its front entrance on End Street in close proximity to the attractive Doornfontein Park. The mansion has an interesting historical provenance. It has always been associated with the Dale Laces of early fashionable Doornfontein and thereafter as the well-known Norman Nursing Home. It was originally built by JCI for Barney Barnato. Research has revealed that JCI in the book 'The Storey of Johnnies", published in 1965 by its staff, quotes on pg 23 - Barney Barnato's residence as 'Where his home in End Street which today is the Norman Nursing Home became the venue for the celebrated breakfast parties at which many of his financial deals were arranged". In spite of further research it has so far been difficult to ascertain when it was built or who was the architect. It has been suggested by the African Library that in February 1980 a newspaper report by Barbara Scriben stated that the archival material records of Doornfontein were destroyed in 1893.
End Street Park (The Heritage Portal)
Harry Raymond in his book B. I. Barnato, a memoir of 1897 wrote on p. 14 that 'as a practical proof of his faith in the permanency of the Gold Fields of the Rand he decided to build a large home for his own dwelling place and tenders were called for its erection. The plans and specifications can be consulted in the Architect's office up to January 12.
Daphne Saul, the author of Bird of Paradise - a biography of Jose Dale Lace - informed me that her research with JCI revealed that this dwelling was built in the first half of the 1890's, unsubstantiated by any archival information. To add further to the mystery of the origin of this dwelling Louis Cohen, a relative and partner of Barnato in the early days of the Kimberley Diamond Diggings, has some interesting facts and references relating to Barnato's dwelling house in Johannesburg. In his well-known book Reminiscences of Johannesburg and London he described on pages 141, 143 and 145 various incidents in Barney's home and without going into greater detail in each occasion he refers to Barnato's dwelling place as 'The Gables'. No documentary evidence has been found on researching this name, especially in the Africana Library, of any dwelling of early Johannesburg named 'The Gables'. However it is assumed by the writer that Norman House may possibly have been initially called 'The Gables' and thereafter the name changed to Norman House. This requires further intensive research which hopefully will be done in the future when time allows.
Although the exact dates of Barnato's stay in Norman House are unknown, the subsequent history of this mansion is suitably documented by Daphne Saul in her aforementioned book Bird of Paradise. She records that Jose and John Dale Lace were in occupation there in 1899 with no record of their having bought or rented it - probably the latter. Their lavish entertainments there well known. During the Boer War the Laces acquired an 18 acre site on the Parktown Ridge on which they built there famous mansion Northwards. This was completed in 1904. They lived there until 1911 when it was badly damaged in a fire.
Norman House today has been converted into an institution known as Dale Lace house, a residence for senior citizens.
Disclaimer: Any views expressed by individuals and organisations are their own and do not in any way represent the views of The Heritage Portal.