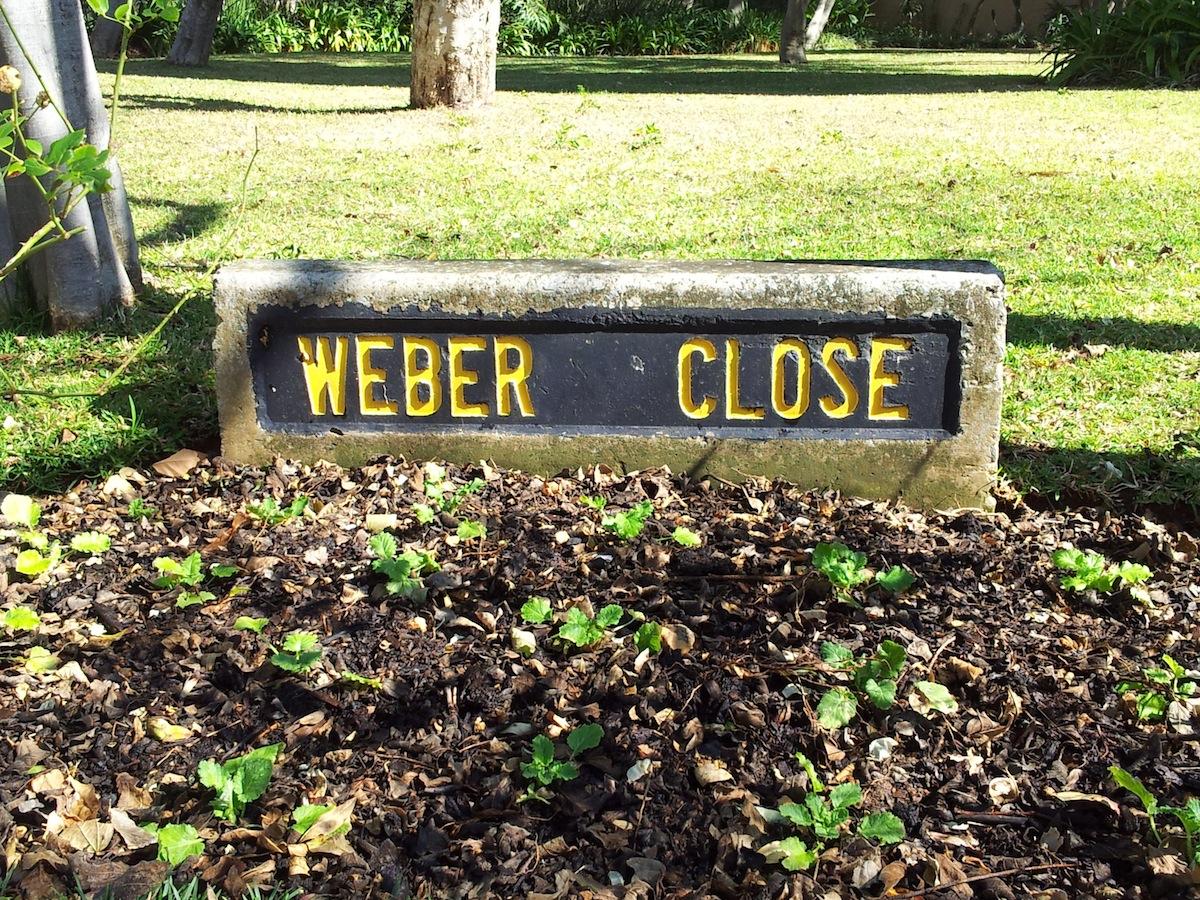 Thursday, November 12, 2015 - 14:25
Max Weber was born in 1874 in Switzerland and trained as a manufacturer of scientific instruments. In his early 20s, says researcher Avril Reid, he decided to go to America but on the dockside of Marseilles harbour, he impulsively changed his mind and jumped aboard a ship for Cape Town.
In 1900, it is recorded that Weber was fighting for the Boers in Natal where he was wounded and sent to Johannesburg to recover. Later that year Johannesburg was taken by British forces. Weber fearing arrest, took refuge north of the town, possibly on Driefontein Farm where he met the Wilhelmi family, says Reid.
After the war Max developed a passionate interest in geology and became an accomplished geologist, building a laboratory near the farmhouse. He later became curator of the Johannesburg Geological Museum which is now incorporated into Museum Africa.
Max was appointed as consultant geologist to the Messina Copper Mines and was a friend and partner of Dr Hans Merensky who discovered the Bushveld Complex of platinum reserves.
Over the years Max Weber developed a reputation for his ability to recognise different minerals and was regarded as a scientist of distinction", says Reid.
One of the sons of JL Pretorius, Mathys sold his share of the property to JJ Mostert. On his death in 1910 the property was sold to CFEO Schmit. Two portions were later bought by Max Weber in 1914
Max also bought Driefontein Farmhouse and land adjoining Freya's own small farm from Elsa Wilhelmi. He subsequently married Freya, extending her farm with the addition of his two pieces - 5.5 morgen and 10.2 morgen.
At the time of their marriage in 1914 Max was aged 40 and Freya 23.
Max was described by author Juliet Marais Louw who lived on nearby Benmore Farm, as a "modest and self-effacing man". She described his laboratory as having the "air of an alchemist's den".
The laboratory was later altered by Leo, Max and Freya's son, and became known as Railway Cottage because of the number of railway sleepers used in the alteration. It was demolished in 1990.
There was a small shop and an official post office on the farm called "Post Office Freya". The post office was located on the western boundary of the farm (Now 14th St. Parkmore - off Louise Ave.)
Freya was an avid reader and according to Carruthers, "had a great sense of humour and a bubbling personality which endeared her to everyone who met her".
Max's income from the Messina Copper Mines meant that the family didn't need to rely on farming to earn a living. Freya  however, loved farm work and "continued to the end of her life more or less as she had done in the lean years of her girlhood" said Carruthers.
Freya used to make trips to the Johannesburg library and bring back books for the family and her mother, who read in German, Afrikaans, English, Hollands and a bit of French.
In 1937, Freya sold the lower part of the farm to Philip and Emma Arnold who built a large house and farming operation (now the Field and Study Centre). The family maintained cows, grew lucerne and asparagus. When their son Wolfgang died in 1974, a provision in his will gave the Sandton Town Council first option to purchase the property. The council exercised the option and established the Field and Study Centre.
Arnold House (The Heritage Portal)
Today Weber Close (off 15th Street Parkmore and zoned Riverclub Ext 10) is named after Max Weber.
Weber died in 1948 and Freya continued to run the farm until her death in 1963, leaving the farm to be divided between their sons, Norman and Leo.
In 1968 Norman sold the entire property with the exception of Driefontein Farmhouse then on 1.7 ha. of land.
A section of Driefontein Farm was sold to the Grosman family who later developed the suburb named Sandhurst Ext 4. The family converted the first tannery building to a house. The road on which it stands is named Grosfam Road.
Disclaimer: Any views expressed by individuals and organisations are their own and do not in any way represent the views of The Heritage Portal.