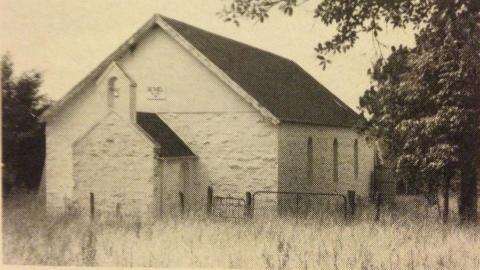 Monday, October 12, 2015 - 21:36
Below is a short but interesting article about German mercenaries who settled in the Eastern Cape in the 1850s and left behind some fascinating relics. The article appeared in the August 1976 edition of Restorica, the journal of the Simon van der Stel Foundation (today the Heritage Association of South Africa). Thank you to the University of Pretoria (copyright holders) for giving us permission to publish.
Queen Victoria's Secretary for War, Lord Panmure, recruited German mercenaries to fight in the Crimean War. After the war the mercenaries (known as the British German Legion) were sent with their wives and children as military settlers to British Kaffraria, the area beyond the frontier of the Cape Colony. They arrived at Panmure (now East London) in 1857.
Sir George Grey, Governor of the Cape Colony, persuaded the British Government to agree to a scheme of assisted emigration of Settlers, mostly agriculturists and general labourers, from the Prussian Provinces of the Uckermarck and Pomerania. These German Settlers, who were attracted from European feudalism by the promise of ownership of land and homes of their own, arrived in British Kaffraria in 1858 and 1859.
The families of both the German Legionaires and the German Immigrants suffered great hardship in those early days. At first the German Settlers were provided with tents until they built their settler homes which had sod-walls under thatch without ceilings. Due to the primitive conditions many of the babies and children died of pneumonia and other illnesses. Gardens were cultivated with wooden staves or wooden ploughs. Those Settlers who could not afford draught animals pulled the ploughs themselves. Produce fetched pitifully low prices. One of the Settlers was reduced to eating his own dog.
There were no pastors or teachers, the children were illiterate and spiritual life suffered.
Gradually conditions improved. Schools and Churches were built. Church and home became the focal points of communication where news was exchanged, sorrows and joy were shared and pleasure derived. Today many of the descendants of the Settlers still speak German in their homes and the Lutheran Church in the Ciskei still conducts services in German.
Lutheran Church Frankfort (Frik Dreyer)
Lutheran Church Braunschweig (Frik Dreyer)
The German cultural heritage in the area is now threatened with extinction. Old homes, churches, cemeteries, schools, trading stores and even entire villages are being abandoned. Greedy antique dealers snatch up what remains of the German cultural heritage and scatter these items throughout South Africa - leaving the area where they belong barren and bare. 
Widow Schroders House in the Main Street Frankfort - Restorica 2 - August 1976
Disclaimer: Any views expressed by individuals and organisations are their own and do not in any way represent the views of The Heritage Portal.