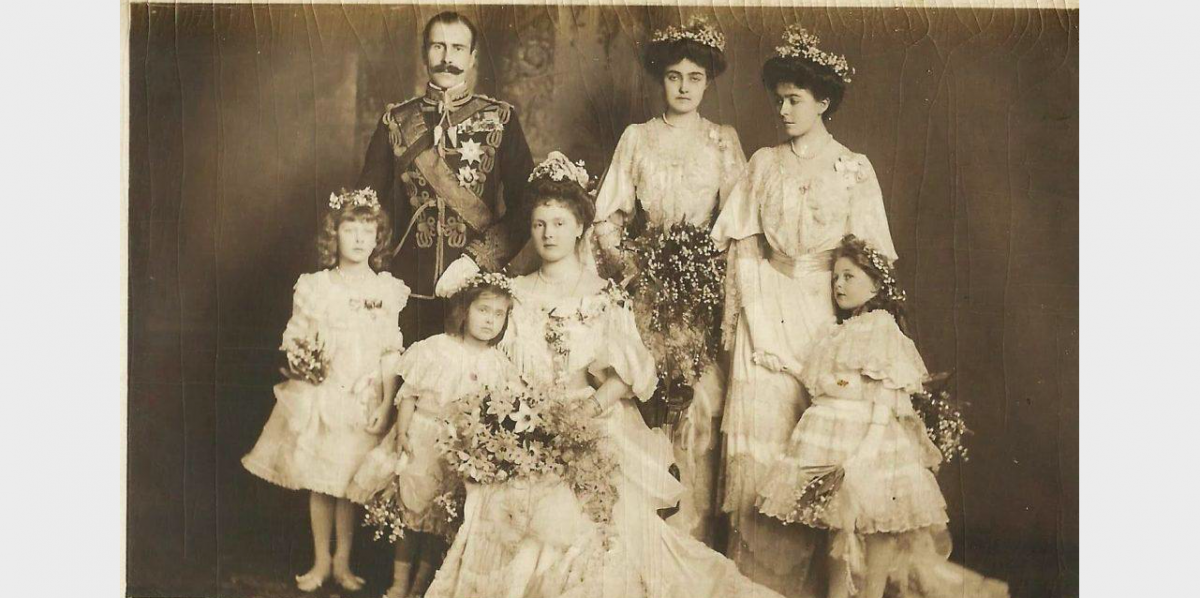 Friday, October 4, 2019 - 11:46
Between 1910 and 1943, five "Governors-General" represented the British reigning monarch in South Africa. Each Governor-General played the role of the personal representative of the British King, while the "High Commissioner" interacted with the South African government on political, economic and diplomatic issues. 
Each of the five Governors-General visited Hermanus during his term of office, some travelling to our small town on several occasions. They spread the word about the attractions of the town by favourable comments to members of the top social circles in this country and abroad. Their views contributed to the public awareness and popularity of the town and thus to its development.
Viscount Buxton (Governor-General from 1914 to 1920) came to Hermanus immediately after arriving in South Africa and shocked the local community by preferring to camp outdoors, rather than stay in any of the six hotels operating at the time. He and his family roughed it at De Mond during the summer of 1914/1915. There exists a photograph of the family playing a ball game (probably cricket, to judge by Buxton's blazer) in the largest open space among the milkwoods. Joey Luyt comments:
The Earl and Countess of Buxton spent a holiday camping at De Mond in 1914. John had helped with the camping arrangements and had supplied all the provisions required; they did their own cooking at the camp.
Viscount Buxton
Buxton's successor was one of Queen Victoria's sons, His Royal Highness Prince Arthur of Connaught who held the office from 1920-1924. He established a much closer relationship with Hermanus in 1923, when his entire entourage spent some days here, during which Prince Arthur officiated at the opening of the Hermanus Golf Club. The vice-regal party did not actually stay at the Marine Hotel itself. The Luyt family vacated their home, Schoongezicht, adjacent to the hotel,  and moved into the Marine, giving the royal entourage the privacy of a home to themselves Sir William Hoy provided two chefs from the White Train to prepare meals in Schoongezicht.
Prince Arthur of Connaught (Peter Symonds)
Schoongezicht circa 1970s
The next vice-royal couple were the Earl of Athlone and Princess Alice. They made their first visit to Hermanus in 1924 and several others followed, as they developed a strong affection for the town. On the second day of their second visit in 1924, Joey Luyt reports:
Princess Alice was a keen mountain climber, and, at her request, I arranged an outing for her the next day. I asked Meester Paterson, who knew our mountains very well, to accompany her. They went by car to Hemel-en-Aarde Valley and climbed up the mountain there, descending on the Hermanus side via the Olifants Pad.
Anyone familiar with Hermanus will know that this is a serious climb. It set the tone for all Princess Alice's visits to the town, most of which are chronicled by Joey Luyt in her memoirs titled "In Those Days". Another interesting anecdote about Princess Alice deserves quoting. The Luyts and the vice-royal party travelled to Bain's Kloof, mainly to spend time with Prime Minister Jan Smuts and Mrs. Smuts, but also to climb the mountain. Smuts and Princess Alice did the climbing, while the rest of the party travelled by road. There was a picnic lunch provided by Lillian Coaton, a friend of the Luyts, who had a cottage at the top of the pass. Joey Luyt tells the story:
After lunch it was suggested that the Princess might like to use the cottage toilet. The Princess turned to Ouma Smuts. "What do you do, Oumiesies?" she asked. "Oh, I just go behind the bushes," Ouma said blithely. "Then so will I," said the Princess. And she did.
Princess Alice was a memorable character, combining support of the social hierarchy with a sense of humour and a willingness to break traditional rules. She was a granddaughter of Queen Victoria.  
Alice's father, HRH Prince Leopold was the youngest son of Victoria and Albert. Leopold died as a consequence of inherited haemophilia as did Alice's own son Rupert, an event which confirmed that Alice herself was yet another carrier of the genes.
Formal portrait of Princess Alice circa 1920s
Alice spoke her mind on all occasions. One story is that, as the children of the Royal family were listening to the writer Lewis Carroll tell them one of his stories, Alice rudely drew attention to Carroll's heavy stammer by asking "in a loud clear voice: "Why does he waggle his mouth like that?"
The Earl of Athlone was initially appointed for a term of five years, but he and Princess Alice became so popular that the South African Prime Minister, well-known republican Barry Hertzog, asked them to stay on for a further two years, which they did. (A rumour of the time was that Hertzog was 'a little bit sweet on Princess Alice').
Portrait of Princess Alice circa 1919
Her time in South Africa was formative of her character and determined her future life. Her biographer, Theo Aronson makes the point thus:
It was during those seven years (1924 to 1931) in South Africa that Princess Alice came into her own and was undoubtedly first lady of the land… she was able to build up a reputation for elegance, charm, taste, friendliness, vivacity, professionalism and spirit that was to remain a legend in South Africa.
Back in the United Kingdom after their term of office, Princess Alice was of great help in arranging in London the first ever international exhibition of 'South African wildflowers', better known to us as fynbos. The Luyt family and Meester Paterson were fully involved in the event. One newspaper retorted thus:
The South African Wildflower Show was opened by the Earl of Athlone and Princess Alice… Princess Alice expressed her delight at renewing acquaintance with the wild flowers. She recalled incidents connected to the Caledon district during the flower season… The Show Committee has been awarded the Horticultural Society's gold medal, the highest award given… amazing scenes were witnessed at the exhibition this afternoon. Pictorial publicity attracted enormous crowds, extra attendants being required to control them…  
It was later estimated that more than 20 000 people had attended the two days of the show, creating yet more favourable publicity for South Africa and Hermanus.
The couple gave the name Athlone to a populous suburb in Cape Town, to a pair of boys and girls high schools in Johannesburg and left at least twelve Athlone Streets and Princess Alice Streets / Avenues in several cities. Princess Alice lives on in at least five organisations of a charitable nature that bear her name 90 years later.
In 1940, the Earl of Athlone was appointed Governor-General of Canada and he held the post until 1946. He and his wife hosted many of the meetings held in Canada by Roosevelt, Churchill and (on one occasion) Stalin to discuss Allied war strategy. Princess Alice's commitments revolved around the War. Aronson comments:
Princess Alice was equally committed to her wartime tasks and was tireless in carrying out her often boring and exhausting duties. She spent hours in munitions plants, she tramped through shipyards, she clambered into aeroplanes, she rode in tanks, she made speeches, she launched appeals, and she chatted to thousands upon thousands of nurses, servicemen, and voluntary workers.
Princess Alice during World War II (Wikipedia)
The Earl of Athlone died in 1957 and Princess Alice continued her life of service in Britain. Among other activities she served as Chancellor of the University of the West Indies, until 1972. At age 89, she renewed her love of South Africa and visited our country six times before her death. She travelled widely in South Africa and wrote about her trips to Cape Town, Johannesburg, Durban and George. She visited Hermanus several times while staying for lengthy periods with friends in Elgin, Stellenbosch and Caledon.
She remained vigorous and attractive, and even into her 60s she took pride in "her slim waist. She had a way of smoothing her hands over it as she sat down, 'Look at me, flat as a plank', she would say."
She published her memoirs entitled "For My Grandchildren" in 1966 and appeared in a BBC television series about her life in 1977. From 1975 she became the only living grandchild of Queen Victoria and from 1977 the oldest living member of the British royal family.
Princess Alice shopping in the 1970s
Princess Alice, Countess of Athlone died in 1981 at the age of 98.
Dr Robin Lee retired to Hermanus in 2001 after a career in the academic world and working in NGOs. In 2003 he started the University of the Third Age in the town and is involved in teaching and administrative work on a voluntary basis. In 2012 he joined a group that wished to formalise the study of the history of the area. This group is now known as the Hermanus History Society.  Click here for details of the activities of the Society.
Disclaimer: Any views expressed by individuals and organisations are their own and do not in any way represent the views of The Heritage Portal.