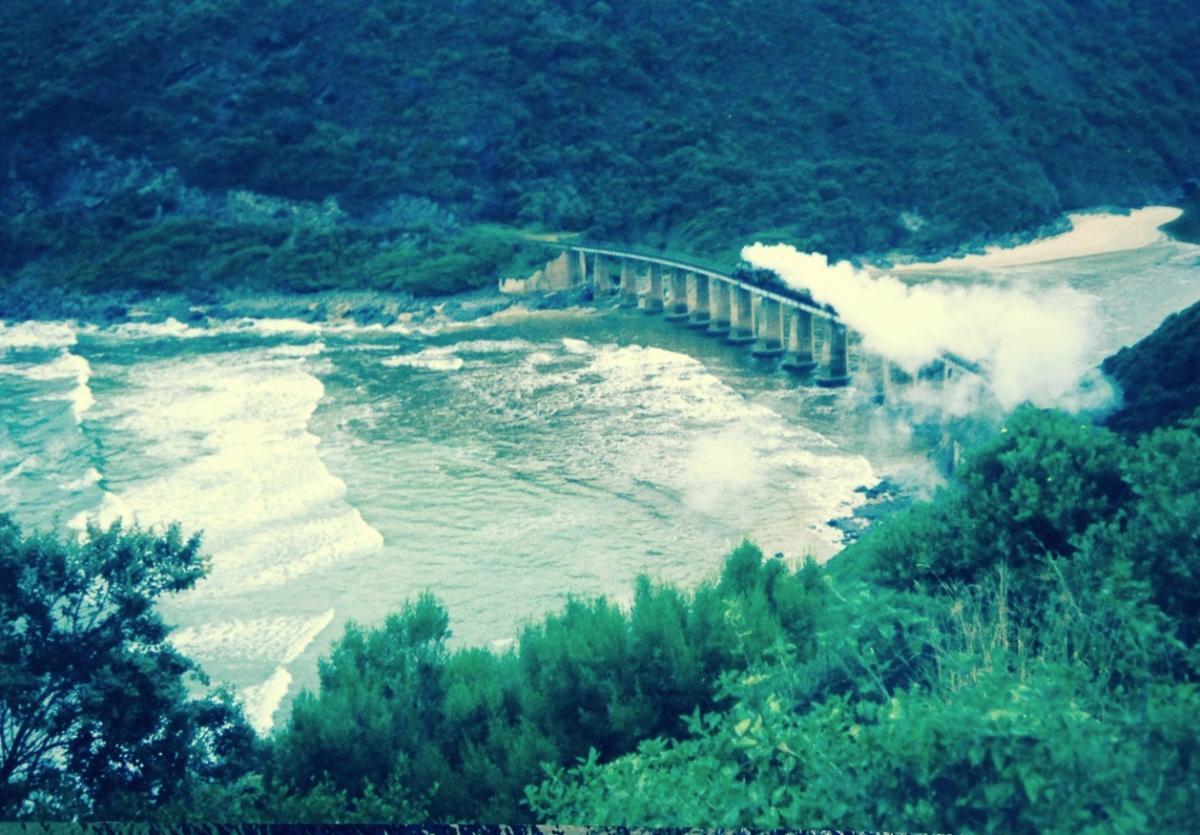 Tuesday, February 23, 2016 - 15:37
In 2013 a member of the heritage community asked if there were any viable lines that could be used to run a heritage railway. Railway enthusiast Richard Eades posted a wonderful reply which has been reproduced below. 
Rovos Rail and some other companies run longer overnight tours aimed at overseas visitors and railway enthusiasts. Unfortunately the co-operation they receive from Transnet leaves a lot to be desired. In May this year an international tour by Geoff's Trains Ltd, a specialist heritage steam train tour operator, was forced to change their schedule at short notice. They had confirmed the route and paid but were told on arrival that the section of line (between Creighton and Pietermaritzburg) was not available. The reason given was that the track was in unsafe condition due to lack of maintenance! Geoff Cooke, who described it as "devastating for South African tourism" said that if the situation is not sorted out he "will not come back to South Africa".
There are a number of other private steam preservation groups. Most run day trips and can arrange corporate events, photo shoots etc. Reef Steamers and Friends of the Rail are based in Gauteng. Both own locomotives and carriages, and run day trips to destinations like Magaliesberg and Cullinan, where passengers can explore the town and visit coffee shops etc. In Cape Town, Atlantic Rail runs trips to Simonstown. Two railways operate in Natal, Umgeni Steam Railway (in the Inchanga area) and Paton's Country Narrow Gauge Railway from Ixopo to Umzinkulu. Apple Express Rail in Port Elizabeth is working to repair track and hopes to re-launch in the near future.
The Alfred County Railway between Port Shepstone and Harding (which ran the Banana Express) has ceased to operate, partly due to competition from the deregulated road-freight industry. The "Outeniqua Choo Tjoe" stopped operating after heavy storms in 2006 caused major damage to the track. This was Transnet's own heritage train which ran between George and Knysna and included the Kaaimans River bridge. The route will cost about R250 million to repair and thus is not economically viable.
Triple Header of Class 24s on the Knysna Branch (Sheila Ball)
Sandstone Heritage Trust near Ficksburg is an impressive operation. They have laid their own 24km length of 2-ft narrow gauge track. In addition to locomotives and rolling stock - both narrow and Cape gauge - they also have an extensive collection of agricultural machinery and other items going back to the 1800s.
South Africa is an ideal destination for heritage railway tourism, with many interesting routes through a variety of scenery. Unfortunately many of these are along abandoned branch lines which are subject to theft of rails and sleepers and a general lack of maintenance. In 2008 Transnet invited expressions of interest from interested parties for the use of various branch lines that were not being utilised. Proposals could be for transporting passengers, freight or a mixture of both. As far as I know nothing has come of this initiative
Disclaimer: Any views expressed by individuals and organisations are their own and do not in any way represent the views of The Heritage Portal.