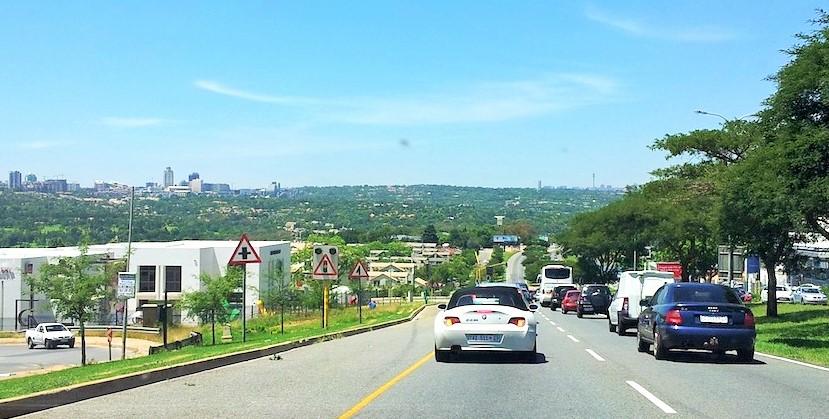 Tuesday, November 3, 2015 - 07:01
During rush hour every day tens of thousands of people experience the slow and maddening commute along William Nicol Drive in northern Johannesburg. The road connects Bryanston, Fourways and many suburbs beyond to Sandton and Hyde Park (and ultimately Rosebank and the Joburg CBD via Jan Smuts Avenue). Given its landmark status today it is hard to imagine that just over sixty years ago no road existed. The following brief excerpt from a speech by Bill Hedding traces the origins of the road that Joburgers love to hate.

S.A. Townships (the company that developed Bryanston) realised at an early date that the main access to the township, namely via Jan Smuts Avenue and Ferndale would be inadequate to service Bryanston once it became fully developed.
In 1947 representations were made to the Provincial Roads Department to establish a more direct route. Matters proceeded very slowly, particularly as the Department was suspicious of private enterprise in such matters. The Company enlisted the support of the Bryanston Vigilance Association soon after its formation. Many snags and difficulties were encountered in choosing the route and in order to facilitate the establishment of what became the Bryanston highway alias Nicol Drive, and whose real name is P79/1.
The Company purchased back certain undeveloped 3-acre stands, consolidated them, and relaid them out, making provision for the new road and a new school site as the new road would run through the old one.
An enlargement of the municipal stand upon which the Bryanston Sports Club is now situated with the Library, and the redevelopment of the remaining portion into one-acre stands was the result. Provision was made for a 100ft road which was transferred to the Province without cost.
An associated company, which was the township owner of Hurlingham, donated a 1-1/4 acre stand to facilitate the establishment of the road through Hurlingham.
Two results followed the establishment of this road. One was that the existing road system which had been designed with the main entrance to the township through Ferndale had to be re-orientated, and the second was that the time taken to get to Rosebank was reduced by some ten minutes for people living in the vicinity of the Post Office and beyond, while for the people living in the southern portion of Bryanston, there was a much more direct and quicker route to Rosebank.
[The road was named after William Nicol, the Administrator of the Transvaal at the time of construction]
Disclaimer: Any views expressed by individuals and organisations are their own and do not in any way represent the views of The Heritage Portal.