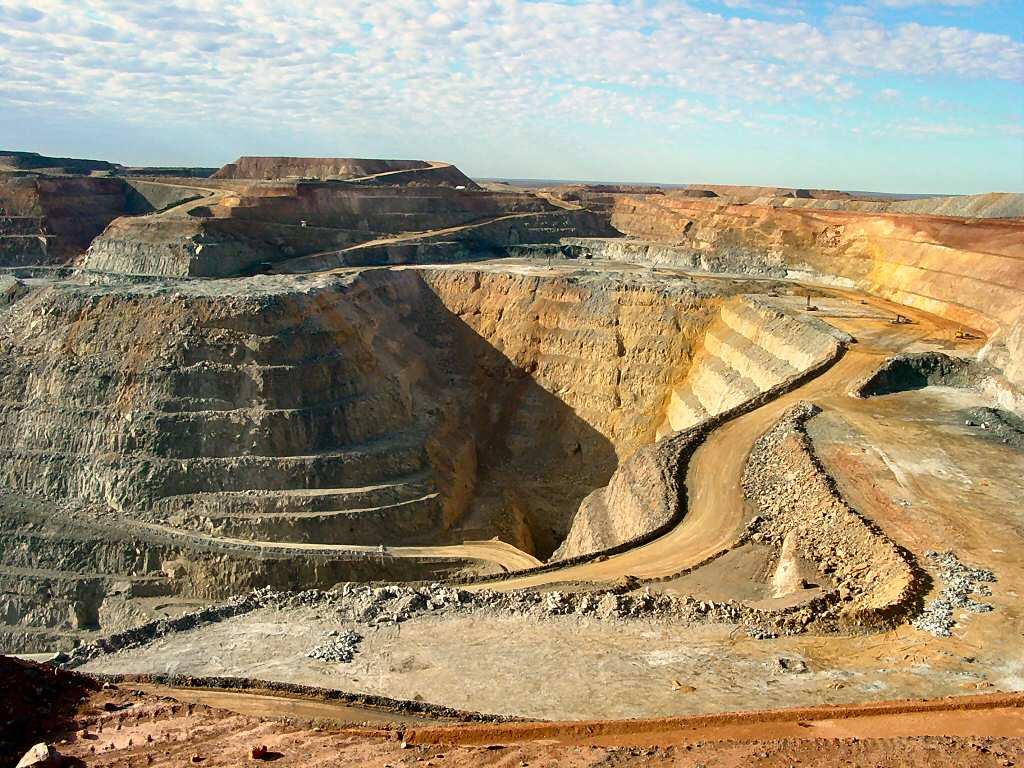 Wednesday, October 27, 2021 - 11:42
In the article below, gold expert Neil Phillips surveys global mining stats and asks the question 'Where can I find gold?'. The piece was first published in the Sep / Oct 2021 edition of Exceed (The Magazine of the Pajero 4WD Club of Victoria, Australia).
It was a surprise to many when it was announced in September that Australia was now the world's leading gold producer as of the first half of 2021. One needs to go back to 1903 for the last time Australia was in this position and that year was a combination of Kalgoorlie, Bendigo and many other mines actively producing and the Boer War in South Africa briefly but dramatically curtailing that country's production. Before 1903, it was the 1850s when Victoria was the world's greatest source of gold for a few years.
An early stamp battery on the Rand (Mining Survey 1986)
So where is all this Australian gold coming from? The total mined in Australia for the first half of 2021 was 157 tonnes of gold which was enough to overtake China's reported 153 tonnes; for each country this equated to about 10 million ounces per year. That Australian gold is coming from over 100 mining operations with some being open pits and many being underground mines with declines starting from the base of earlier open pits. 
Invitations to walk around the surface of gold mines do not come easily and visits underground less so, but there are several older mining areas that offer a flavour of 1900 style gold mining and underground conditions. Close to home, Victoria Hill in Bendigo is now a freely accessible public park on the site of what was the world's deepest mine over a century ago. Sovereign Hill in Ballarat is nationally acclaimed as a tourist destination showcasing Ballarat from the late 19th century. Around the country other old goldfields have preserved aspects of their mining heritage. The wealth from earlier gold is easy to recognise from the buildings in Beaufort, Ballarat, Beechworth, Bendigo, Dunolly, Maldon, Castlemaine to name a few. Within this patch of central Victorian gold towns is one of Australia's three largest gold producers today churning out 20 tonnes or over half a million ounces of gold per year. At AUD$2500 per ounce that revenue can support employment, regional towns, infrastructure, and of course State taxes. This is the high-grade Fosterville gold mine near Goornong (a locality east of Bendigo better known amongst farmers as the name on the side of their grain siloes). Farther afield, soft-roader accessible goldfields include Charters Towers, Mt Morgan, Stawell, Norseman, Kalgoorlie, Coolgardie, Southern Cross.
Panning for gold outside Ballarat (Wikipedia)
Commercial building in Castlemaine, Victoria (Wikipedia)
Full 4WD capability opens many more old gold sites like Tallangallook, Crooked River, Haunted Stream, Zulu Creek, Cassilis, Tarcoola at the north end of Googs Track on the Trans line, Granites mine and Callie off the Tanami Track, and a swag of open pits through Erlistoun, Barnjiwarn, Bronzewing, Jundee and Darlot in more remote country east of Wiluna and Leonora. Next time you travel from Victoria to Wiluna take the slower Eucla to Laverton direct route and avoid the bitumen – there will be old gold mines to see through the Duketon and Yandal districts.
So where is South Africa in this whole story? Most baby boomers will have grown up in an era where South Africa reigned supreme in gold and produced 30 Moz in 1970 which was more than the rest of the world combined; this was from its mighty Witwatersrand goldfields centred on Johannesburg.
Miner's Monument in front of the Johannesburg City Council Chamber (The Heritage Portal)
Famously within the City of Johannesburg is George Harrison Park where this Australia gold prospector discovered gold in 1886. Lack of exploration success, and lack of maintenance over the last decades has seen a sad decline in Witwatersrand production and state of George Harrison Park. Today more gold comes from the southern half of Western Australia than from South Africa, and the latter is no longer in the top ten producing countries.
George Harrison statue to the east of the city
The discovery site at George Harrison Park (Gavin Whitfield)
George Harrison Park has seen better days (Gavin Whitfield)
Main image: Fimiston Open Pit gold mine, c. 2005
About the author: Neil Phillips is a world renowned expert on the origin of gold deposits.
Disclaimer: Any views expressed by individuals and organisations are their own and do not in any way represent the views of The Heritage Portal.