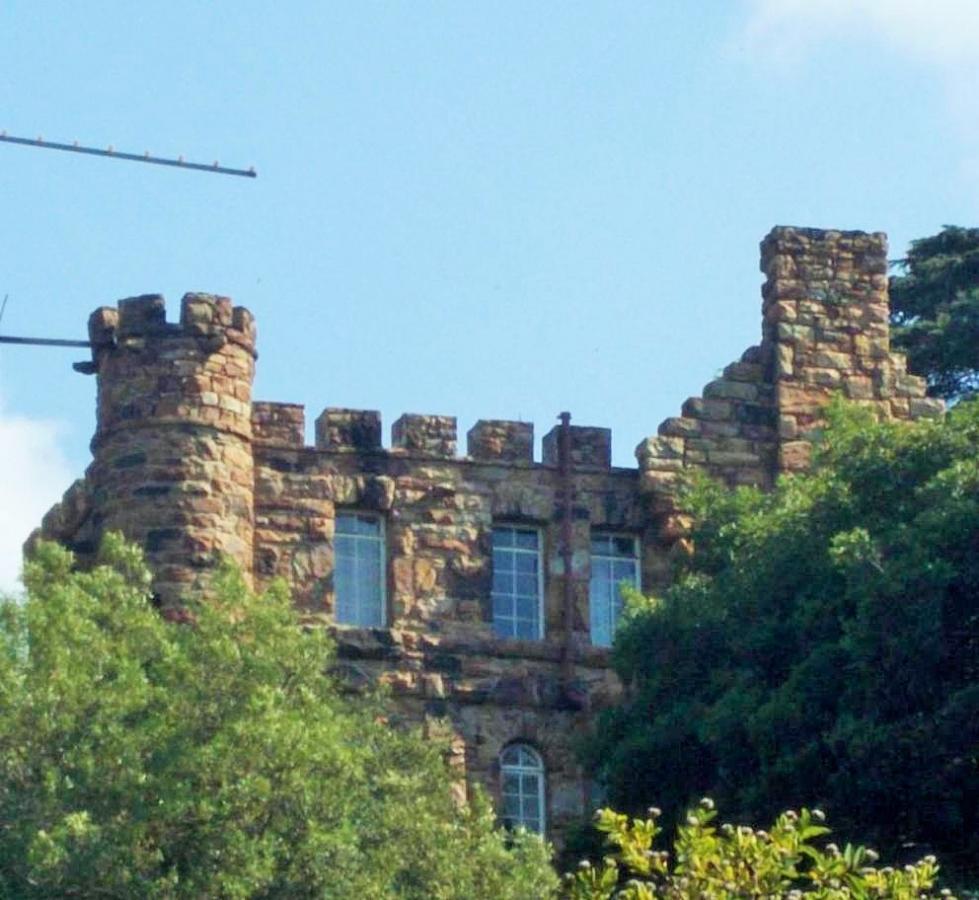 Disclaimer: Any views expressed by individuals and organisations are their own and do not in any way represent the views of The Heritage Portal. If you find any mistakes or historical inaccuracies, please contact the editor.
Tuesday, October 20, 2015 - 12:57
[Originally published 11 July 2014] A modern day mystery appears to be developing in Highland Road, Kensington. No one seems to know what has happened to Marius Van Den Spek, the apparent owner of the iconic Kensington Castle. Over the last few years the property has fallen into disrepair with various sources stating that Marius has abandoned his inheritance (along with a very large council bill).
There is a fascinating yet worrying discussion thread on The Heritage Portal where various individuals have documented their attempts to find Marius.
After following a number of leads 'Declan' made the following statement in July 2013:
...the owner of the Kensington Castle can't be found, even by his friends which I think is quite sad as this once beautiful place seems to be going to ruins, I have hit a dead end and now don't know which way to go.
'Mandy' followed this a few days later with the following:
All roads so far have been dead ends. I am going for plan B now. I am writing a letter to the owner explaining who I am and that the history of the castle intrigues me. The fact that a man loved a woman so much that he built her a castle [view the history of the property on the discussion thread]. All I want is to be able to walk through this place so rich with love and history. I will be asking the caretaker (begging on my knees if I have to) to PLEASE give my letter to the owner and lets hope for the best.
The letter was sent but no reply was received.
In February this year Adair wrote:
After reading this thread I would say that the 'caretaker' needs to be questioned by the police. Something is definitely not adding up.
Then in April Sharon Hiebner reported that she heard that the Castle might have been sold. An acquaintance of hers went into the property and was told by a man on the grounds that his brother had bought the castle, was renovating it, and intended opening it to the public. No one has been able to confirm these reports yet (although hopefully a deeds search could shed some immediate light on the subject).
Yesterday we received the following email from Marius's half-sister adding to the mystery:
I've just scrolled through the thread regarding Kensington Castle, located at 127 Highland Road. I am the youngest sibling of Marius van der Spek (he is my half-brother) and the late WJ van der Spek was my father too. I was a mere 5 years old when my father bought the Castle and started renovating it.
Our family resided in Cyrildene and over weekends we would stay at the castle until my father retired from the transport business and we, as a family relocated to the Western Cape to live at Klein Vredenburg ,155 Main Street, Paarl.....another heritage site which my late father lovingly renovated into a family home.
Is there any update on the whereabouts of my brother, who I last saw on my sister's wedding in 1986 and last spoke to on my wedding day in October of '95?
His blood-brother (Juan) currently resides in Paarl & his elderly Mom, Aletta (Lettie) in Pretoria.
I was very shocked to learn that Marius has abandoned his inheritance, that our father put so much love into, and would appreciate any update regards to new ownership, etc.
If anyone has any information on the wherabouts of Marius and the status of the landmark property please add details to the discussion thread or email jamesball01@gmail.com