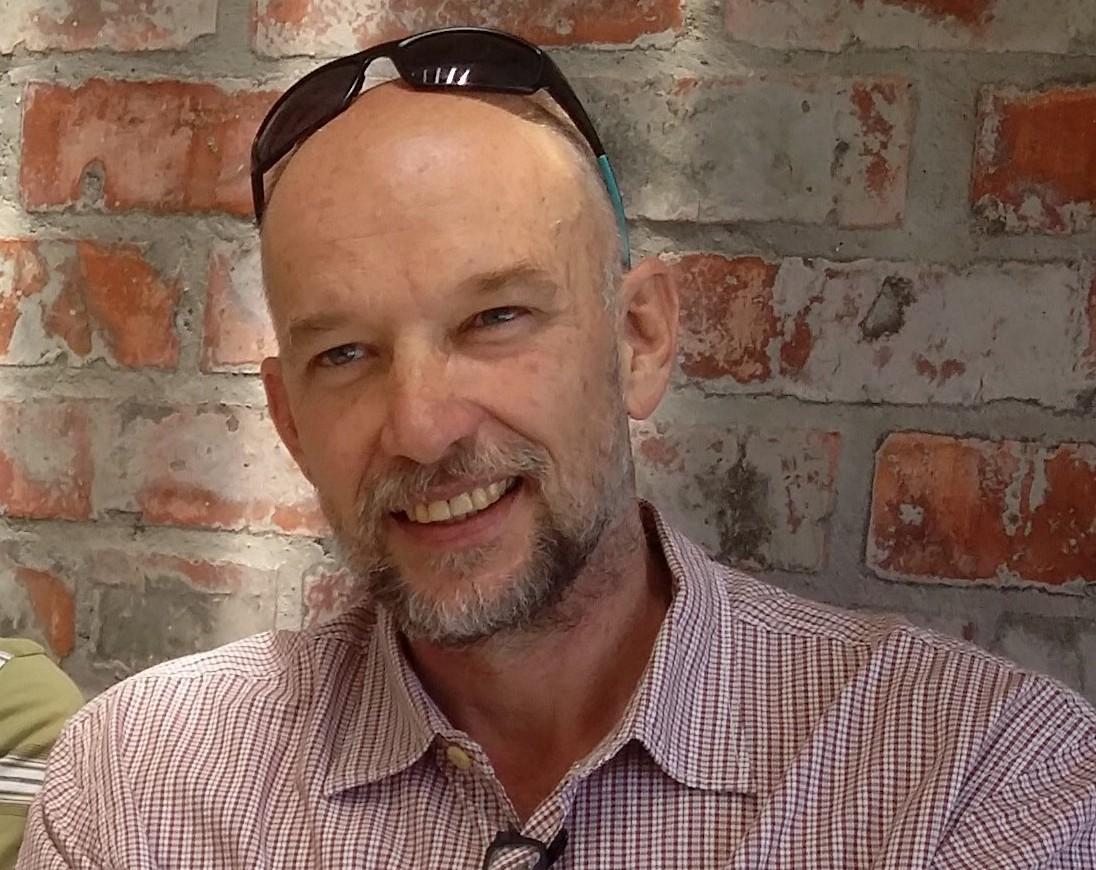 Disclaimer: Any views expressed by individuals and organisations are their own and do not in any way represent the views of The Heritage Portal. If you find any mistakes or historical inaccuracies, please contact the editor.
Tuesday, April 4, 2023 - 22:04
Carol Hardijzer is a prolific contributor to The Heritage Portal. He has built one of the largest private collections of historic photographs in South Africa and has written a spectrum of articles on the history of photography (click here to browse). You have been on countless research journeys with Carol over the years and now you can get to know him a little better...
Tell us a little about where your name and surname originate from.
I am a first-generation South African – a born-and-bred Pretorian. My father originated from Holland (he arrived in South Africa at 27), whilst my mother is of German descent. She grew up in Namibia. I inherited my first name from my maternal grandfather. It is not an uncommon Germanic name and originates mainly from Poland. The family narrative has it that my great-great grandfather, as a young man, did some work for King Carol of Romania (1839 -1914). The King was also of German descent. So impressed was my great-great grandfather by the King, that he decided to name his son (my grandfather) Carol. Pope John Paul II, born in Poland, also had the first name Karol. Only seven individuals in South Africa carry the Hardijzer surname, five of whom were born with it. 
What draws you to historical photographs?
I have often paused to ask this question myself. What is the attraction? There are several possible answers to this question.
Firstly, I am a natural collector with a strong visual orientation. Here there might be a deeper-lying psychology to it in itself. As a young boy, I underwent two eye surgeries to correct a genetic disorder. I also injured an eye whilst throwing around a long-stemmed feather duster with a friend. Fortunately, the injury did not impact the eyeball or sight. I am therefore grateful for having sight.
Secondly, I have the underlying need to curate. Photographs and other paper ephemera are the most common aspects of family history to be discarded or destroyed. So many narratives can be reconstructed from historical imagery.
Thirdly, tongue in cheek, at school, I failed History in standard 7 (grade 9 today). History back then, which I recall as mainly political history, could have been more exciting. I had to make up for this "failure" in that today, I find myself a natural researcher and enthusiastic historian – granted, mainly in photographic history. 
Tell us about the origins and growth of your collection.
In my mid-twenties, I started collecting antique cameras pre-1940. Reading about my collecting interest also raised awareness of other photographic collection streams, including historical photographs.
A Keystone Fairchild F8 Aerial camera that was in use during the Second World War. Part of the Carol Hardijzer collection.
While I still collect antique cameras, my focus and passion have shifted to original antique and vintage photographs. This has resulted in the establishment of the Hardijzer Photographic Research Collection. I regret not having started collecting photographs earlier in life.
Boer Prisoners of War held at Ragama Camp in Ceylon. An image from the vast Hardijzer Photographic Research Collection.
What drives you to collect?
While many view the need to collect as a disorder, my response is always: "I'm happy to be blessed with this disorder in that it enriches me – I'm not hurting anybody in the process." It results in me being able to engage with like-minded fellow researchers locally and internationally and, in doing so, contribute to the South African photographic historical narrative.
What is your biggest challenge at the moment?
Finding the time and means to start the all-important digitisation process of the Hardijzer Photographic Research Collection. 
What is your most memorable find/purchase? 
There have been a number over the years. The one that stands out for me (my friends still pull my leg on this today) is when we made a motorcycle trip through South Africa. We elected to stay over in the Karoo town of Calitzdorp for two nights. This allowed me to network with the locals. This networking resulted in me ending up with a resident who had crates full of photographic negatives on glass plates. I purchased these glass plates, dating from the turn of the 20th century, there and then and packed them in our support vehicle (taking up most of the luggage space for the group).
Much fun has been derived from analysing this vast collection – research on this collection is still ongoing.
What are your top priorities for the year ahead?
Some five years ago, I started researching German-based photographers in South Africa. This research project is much bigger than anticipated. Over the next year, I intend to prioritise this research project again – a project that will require several days at the archives – mainly the Cape archives.
Entrance to the Cape Archives (The Heritage Portal)
What excites you at the moment?
I have a "blank canvas" in South African Photographic research. A positive challenge I have is that in my lifetime, I will never be able to complete the ever-growing list of topics I can research regarding South African photographic history.
I am also excited about the work done by a much younger generation in photographic history. Fortunately, I have met and engaged with great academic minds like Dr Rory du Plessis (attached to Pretoria University) and Dr Malcolm Corrigall (UK based).
The ongoing selfless work in digitising photographic and other ephemera in various archives is particularly exciting. This project, undertaken by Johannes Haarhoff and a group of volunteers, is of immense value in that it makes historical material accessible to researchers such as myself.
Train crossing Kaaimans River bridge. One of the images from Digital Railway Images of South Africa (DRISA), a project run by Johannes Haarhoff and several passionate volunteers.
What has been the hardest thing to say no to in recent months?
Kathy Munro recently requested that I assess the extensive photograph collection of an estate. While the contemporary collection is vast, I could not see the collection facing possible destruction or ending up with an entity that may not ensure that this heritage collection is duly curated and digitally recorded for prosperity.
While the photographs fall well outside my research interest, I agreed to temporarily curate and sift through the collection, which contains valuable contemporary architectural images. 
What advice would you give someone starting in heritage/collecting?
Often it is thought that to collect, one has to collect top-end collector items. This is not so. Collect whatever interests you, then properly curate, exhibit, or store it.
When starting a collection, it is acceptable to buy an item that is not in the best condition but then make it a priority to replace the item with a better example. If a collection consists of items in poor condition, it impacts its value.
As collectors, we attach sentimental value to our collection. Be aware that the market has a different view on the value of a collection. Fellow collectors, after all, will always attempt to obtain a collectable at the best possible price.
When collecting, it is important to read and research as much as possible on your particular collecting interest.
It is also essential to catalogue any collection. Such a catalogue must include an item description/name, the condition when bought, price paid, catalogue value etc.
What are your favourite articles on the Portal?
Anything and everything that relies on historical photographs to support the article's narrative.
What are your favourite articles (that you have written)?
I find this a tricky question to answer. Articles that originated from images obtained from a rubbish dump, charity stores or car boot sales are my favourites. These images were "rescued", resulting in some history being captured that otherwise would have been lost. The two in particular that stand out for me would be the article on the Johannesburg-based artists Lily Sachs (click here to read) and the article on the diamond smuggler's aircraft on a Namibian beach (click here to read).
Lily Sachs at work in her studio
The Diamond Smugglers's Aircraft
Being a born-and-bred Pretorian, I guess any Pretoria article I penned will also fall into this category.
What resources would you recommend to the community?
When conducting research, four resources are critical. These are the internet, archives, books, fellow researchers or interested parties. Networking, followed by even more networking, underlines all of this. I have found that networking before publishing research or post-research publications remains the most enriching.
What in the sector makes your blood boil?
Some museum curators need to fulfil their duly mandated roles. Two personal experiences and several shared stories make me cynical and create distrust.
I overheard a European dealer proudly (and unethically) explaining why it is feasible to travel to South Africa and visit museums or selected archives. His narrative is that material is easily extracted from these entities at a price.
A fellow photo historian also shared the story where he volunteered to assist a South African-based museum. As a team of volunteers, they found a significant depletion in a certain part of the museum collection without any explanation from the curator.
Given my work published on The Heritage Portal, I was recently contacted informally by a local museum to assess their photographic collection - this collection, which was curated optimally before, no longer holds that benefit due to previous employees retiring. What stood out most was that I was asked about the value of specific photographs (as it relates to one of my articles on the Portal). This conjured up several thoughts, one of which is: Is this valuable collection up for sale? (the value of each photograph, depending on its condition, is worth upwards of R150 each), or, Will it still be intact when I visit again soon? I cringe at the thought.
Philosophically it can be argued that the material is at least rescued and will end up in the hands of historians who value it – or that the material will face a reduced chance of being exposed to fire or water – just this thought saddens me. 
In conducting my research, I occasionally need to contact museums for assistance. In one of my recent research articles, my email enquiry reached a dead-end. No response. I guess my question was a difficult one, namely: where is the collection held, has it been duly catalogued and curated? This creates the negative impression that museum staff have a limited interest in supporting broader research.
What books are you reading at the moment?
My reading interest remains on the dark side of human behaviour. I have just completed reading Gérard Labuschagne's second book: The Profiler Diaries (From Crime scene to courtroom). Dr Labuschagne previously headed up the South African Police services' specialised investigative psychology section. 
On my bedside table, I currently have The Auschwitz Photographer (by Crippa and Onnos) waiting to be picked up.
An incredible book on my shelf is Snakes in Suits by Robert Hare – a must-read for any executive in corporate South Africa. It addresses psychopathy in the workplace.
Book Cover
What book would you gift to a friend?
Any book I have overheard them mentioning that they have been unable to source. I am a natural searcher. Somehow or another, I will find it.
What about a favourite blue plaque?
There is no particular favourite in that every blue plague allocated indicates another heritage site acknowledged and saved. In South Africa, we have sadly lost too many heritage sites due to neglect and lack of interest in our heritage.
Last week, I had extra time on hand and walked around Pietermaritzburg. I was saddened by the state of certain buildings needing to be saved and renovated – and this is just an example of one city.
The neglected JW Allison's Building in Pietermaritzburg (The Heritage Portal)
How did you get started in the heritage world?
It has, by no means, been an intentional start in the heritage world. I have always wanted my own website to publish my research until one day, through a friend, I met an Amsterdam-based South African who introduced me to The Heritage Portal. The rest is history. I have been publishing all my articles on the Portal since. The subsequent articles and responses received confirmed the importance of the work in the heritage world in that I have received multiple international enquiries, requests for material for inclusion in private publications, and engaged genealogists and fellow researchers. 
Amongst others, I have done work with the University of Amsterdam. I am currently assisting the University of Geneva in research work as it relates to Henri Ferdinand Gros, a Swiss photographer active in South Africa for several years.
Botanic Garden Witpoortjie Falls circa 1885 (HF Gros)
What do you do outside the heritage world?
I am a qualified Industrial Psychologist who, at the age of 60, became too old to be officially employed in corporate South Africa. I am currently contracting my services to corporate South Africa, specialising in selected training interventions, coaching, employee conflict resolution, and industrial relations.
Any other interesting hobbies?
Too many to mention. While my hobbies are mainly photographica related, I also collect antique corkscrews, Italian carvings called Anri's, and exquisitely carved wooden nutcrackers in the shape of human or animal heads.
What one thing would you recommend right now to make positive change in the sector?
This is the question I pondered on the longest. I need to be closer to the broader concept of heritage. While legislation has a crucial role to play, I wonder whether we don't need a bigger drive to privatise as much of our heritage as possible. I acknowledge that privatisation in itself will hold its challenges.
The easy answer is that museums must ensure collections are duly catalogued/indexed. Audits need to be conducted, and where items have gone missing, curators need to be held accountable. 
This being said, let me not hesitate to acknowledge outstanding work being done at many well-run heritage establishments – well done to parties involved in efficient management – The McGregor Museum in Kimberley is one such example.
 
There is an opportunity for more citizens to involve themselves in our heritage, irrespective of culture, tradition, religion, or political conviction.
The McGregor Museum (Johannesburg Heritage Foundation)
What is heritage to you?
Heritage is not only about "saving" material things, cultural traditions, or the natural environment but also about making it accessible to the younger generation and researchers alike. Research and protection remain paramount. 
To just have a photograph, for example, without any historical narrative behind it, the photograph as a historical artefact in itself, other than being visually appealing, remains inert for all intents and purposes.
On one of my recent research excursions, I visited the SAA Museum at Rand Airport. There I observed two separate short interactions. I observed two children, out of spontaneous curiosity, posing questions to the aviation historian present. This is the best example of heritage at work.
SAA Museum 
Another example is the splendid work done in our favourite little South African town, namely: the Wakkerstroom Natural Heritage Association. 
The concept of heritage is only achievable with the involvement of us as human beings. This involvement sadly does not come naturally in that it requires a wilful intention. Many heritage workers' efforts, therefore, go unnoticed or unrecognised – not that that should ever be the primary intent around being a heritage hero. 
What legacy would you like to leave?
South African photo historians such as Marjorie Bull, Joseph Denfield, Arthur Bensusan, and Karel Schoeman, just to mention a few, have left a legacy in terms of their work on South African photographic history. I'm following in their footsteps.