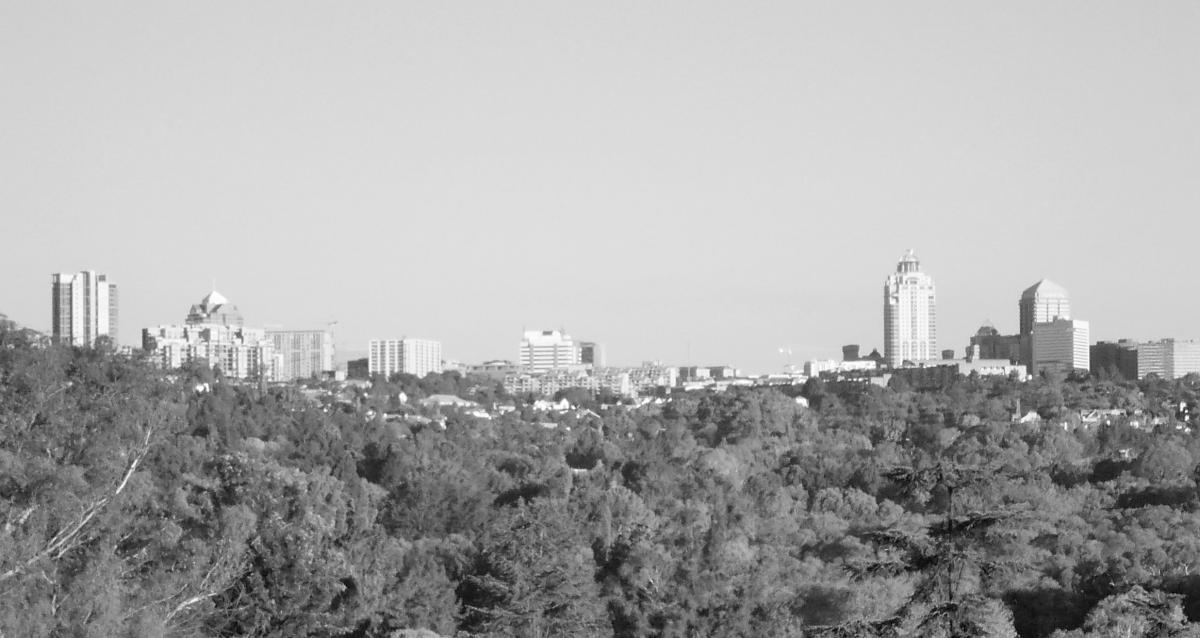 Monday, February 22, 2016 - 07:06
Over the last few decades the name Sandton has become synonymous with wealth, luxury and privilege. One could even argue that it has become a valuable and iconic brand. There may be debate about what the brand represents and what it should be used for but very few people have an issue with the name itself. It is therefore hard to imagine that in the late 1960s there was a huge outcry when Sandton was officially named.
The Iconic Sandton City Skyscraper (The Heritage Portal)
The Rand Daily Mail ran an ongoing campaign against the choice of name. It even arranged an unofficial referendum where the vast majority of residents voted against the name Sandton. The short article below is one of the best we can find to give you an idea of the feeling of the time:
One would be hard put to find a more uninspired name for the new town on Johannesburg's northern borders than the one that has been officially chosen. From a short list submitted by the new town councillors the provincial authorities have plumped for Sandton - a characterless and unpronounceable portmanteau word derived from the town's two main suburbs, Sandown and Bryanston.
It is not the provincial authorities who are chiefly to blame for the other four names on the short list - Sandpark, Sandia, Sandrand and Sandston - were all equally ghastly. The main fault lies with the new councillors, who have revealed a disconcerting lack of imagination: even in the limited field of portmanteau words they appear not to have thought of the infinitely preferable, though still not very attractive, Bryandown.
This is the second new town to be carved out of the northern areas of greater Johannesburg in recent years. The first Randburg, was likewise given a name lacking in character - though at least it is pronounceable in both official languages. Since the appearance of new towns seems likely to be a recurring feature of a country growing as rapidly as South Africa, it seems to us a matter of some importance that attention be given to devising a way of ensuring that they are better named. There should be a much wider canvassing of suggestions, with perhaps a permanent panel of aesthetically sensitive people to make the final choice.
Sandton's old municipal offices shortly before demolition with the Michaelangelo Towers in the background (The Heritage Portal)
Disclaimer: Any views expressed by individuals and organisations are their own and do not in any way represent the views of The Heritage Portal.