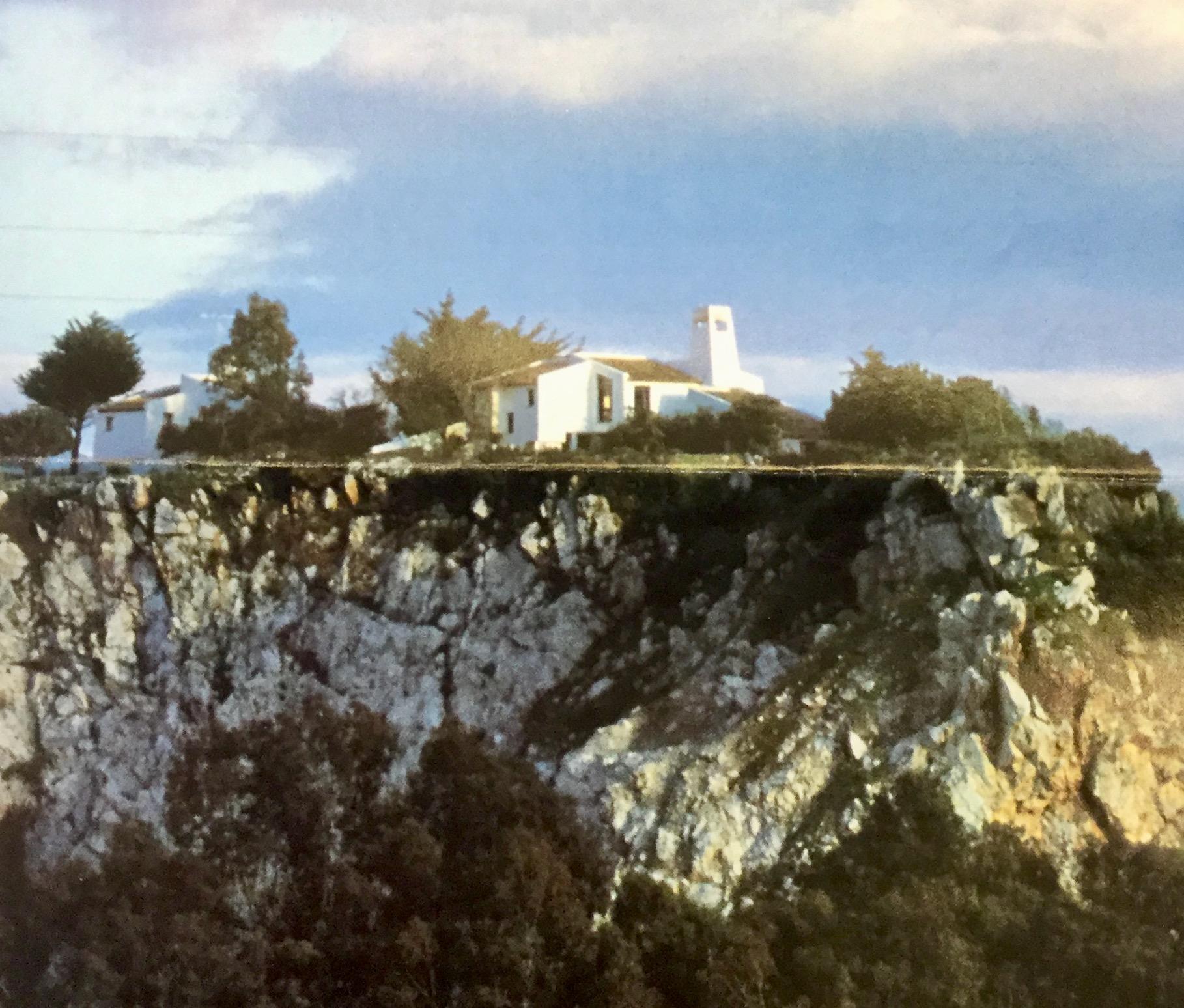 Disclaimer: Any views expressed by individuals and organisations are their own and do not in any way represent the views of The Heritage Portal. If you find any mistakes or historical inaccuracies, please contact the editor.
Monday, March 20, 2023 - 18:05
Around 1947-8 I explored one of Steffen's houses under construction. In one room with a fireplace was a piece of paper under a stone: "The fireplace is in the wrong room."
Soon after he was kind enough to employ me, a green deaf fellow with two years before I could be accepted to study at Wits University. From that time to his death in 1992 he was my mentor and best friend.
He had his office at old Midland House, corner Fox and Rissik streets. Among those working for him when I was there and on and off while at Wits for the next 10 years were his young son, Peter, secretary Mrs Dotty Richards, Donald Turgel, Arno Jobst, John Griffiths and a couple of German draughtsmen. A happy gathering under a stimulating boss. We often argued with him for not making his designs more modern. He would reply how some clients would not understand. (Later at Wits, Professor Fassler's comment 'You cannot give a Stradivari violin to a street musician' struck a chord!).
Steffen Ahrends
Due to his early work for his father in Berlin, Steffen's detailing of woodwork and finishes in the few Bavarian houses in Johannesburg were fantastic. One house was for Wits Chancellor, Bertrand Leon "Birch" Bernstein.
Steffen's choice of wood and detailing of doors and windows for most of his jobs were equally brilliant.
His 4 year experience at Bauhaus Weimar showed interesting designs for projects such as industrial and office buildings, exhibition halls at the yearly Rand Shows, as well as the Social Sciences building,
Social Sciences Building at Wits
He often stipulated to us that a good architect was one able to do well in all types of architecture. His choice of materials to suit the character of various buildings he designed were impressive indeed. I learnt so much.
Soon after settling in South Africa in 1937, the first house he built at Northcliff for his own family, first wife and Peter was a delightful thatched structure following the slope of the land. A friend's parents had bought it and when I saw it, I loved it.
His final house for his third wife and three children were a number of converted farm buildings at Bedfordview with a minimum of changes to wall finishes. It was delightfully homely and warm.
He had all types of commissions for many years, particularly from women attracted by his charismatic personality! He gathered a network of excellent Italian contractors, German woodworkers, etc.
Towards the end of the 70s at age 75, he let his partners Trevor Wellbeloved and one other take over the business that included renovations to the stadium at Turffontein Race Course.
With Jackie and children he relocated to the south of Spain where he designed the beautiful village near Estepona, Bahia de Caseres. At top of the hill overlooking a disused quarry with a view of the sea was their house (see main image).
We often visited each other between Spain and Greece. That October in 1992, when we hadn't heard from him for some time, Tom phoned only to be told Steffen had passed away a few hours previously. A shock indeed. Peter soon contacted me to write an obituary which he sent together with his own to SAIA.
We visited Jackie a few years later. She showed us some marvellous paintings Steffen had done and his burial site in a vaulted recess at the top of the hill above Caseres. Peace to him and now to Jackie.
Michael Sutton 1928—
In gratitude to a great architect  who opened his eyes to so much…