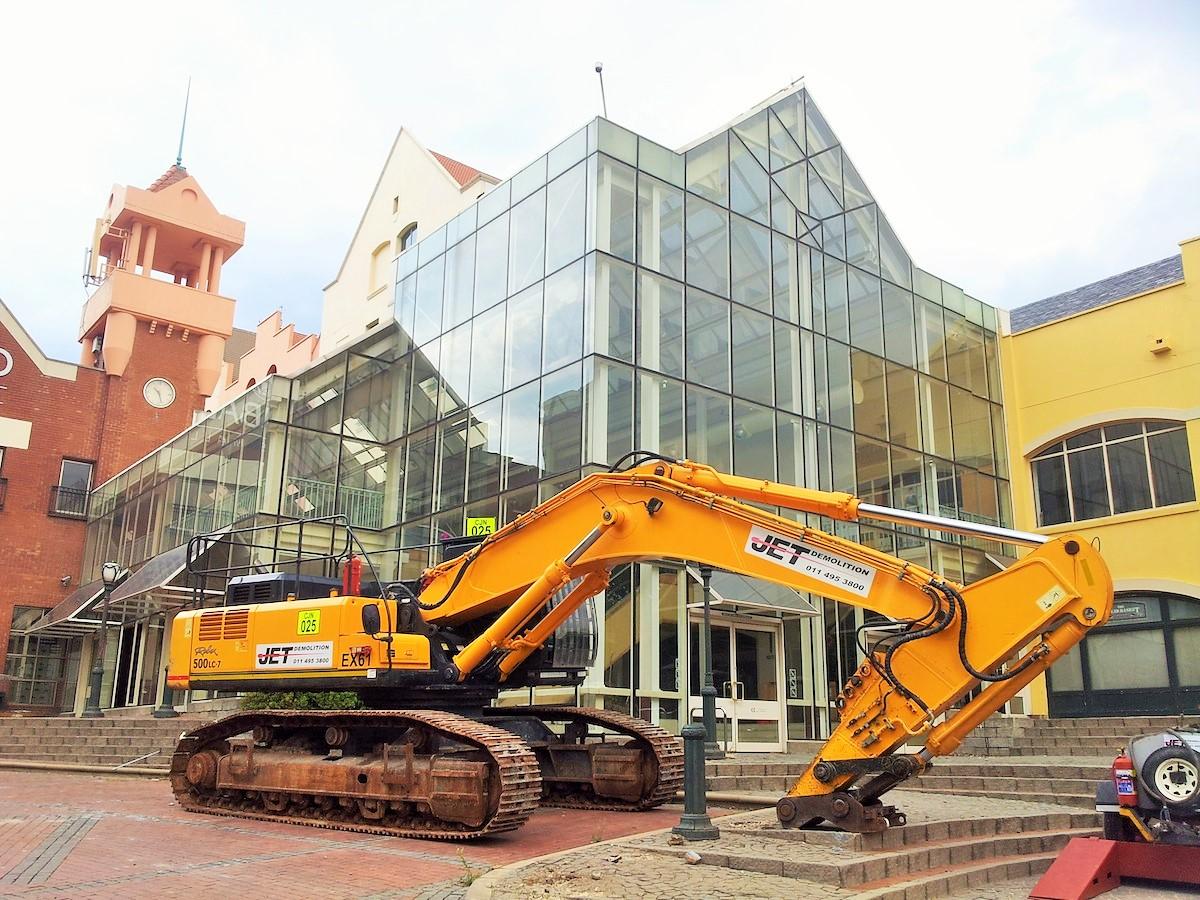 Monday, November 16, 2015 - 09:46
In 2011 bold plans for the demolition of the Village Walk Shopping Centre and the redevelopment of the valuable site were announced (Village Walk is located in the heart of Sandton opposite the Johannesburg Stock Exchange). Many commentators were excited yet cautious when renders for a massive three billion rand mixed use development (shops, offices, hotels and gym) were released. Tenants were given notice and demolition was expected to take place in mid 2012. Shortly after this the project was shelved with Momentum Properties CEO Vuyani Hako conceding that the initial plans had been too ambitious (and expensive).
More modest plans have since been drawn up and it appears as though contractors will begin dismantling parts of the site very soon. With this in mind we decided to go Inside Village Walk and record the site for posterity. [Originally published February 2014]
August 2018 update
The Marc has just opened on the site where Village Walk once stood. The name comes from the site location - Maude and Rivonia Corner. The development consists of two office towers, shops and restaurants, ample parking, a hotel and a public art installation. Below are a few photos:
The Marc from Rivonia Road (The Heritage Portal)
The Main Tower (The Heritage Portal)
Eye catching facade with public art installation in the foreground (The Heritage Portal)
The public art installation from another angle (The Heritage Portal)
Disclaimer: Any views expressed by individuals and organisations are their own and do not in any way represent the views of The Heritage Portal.