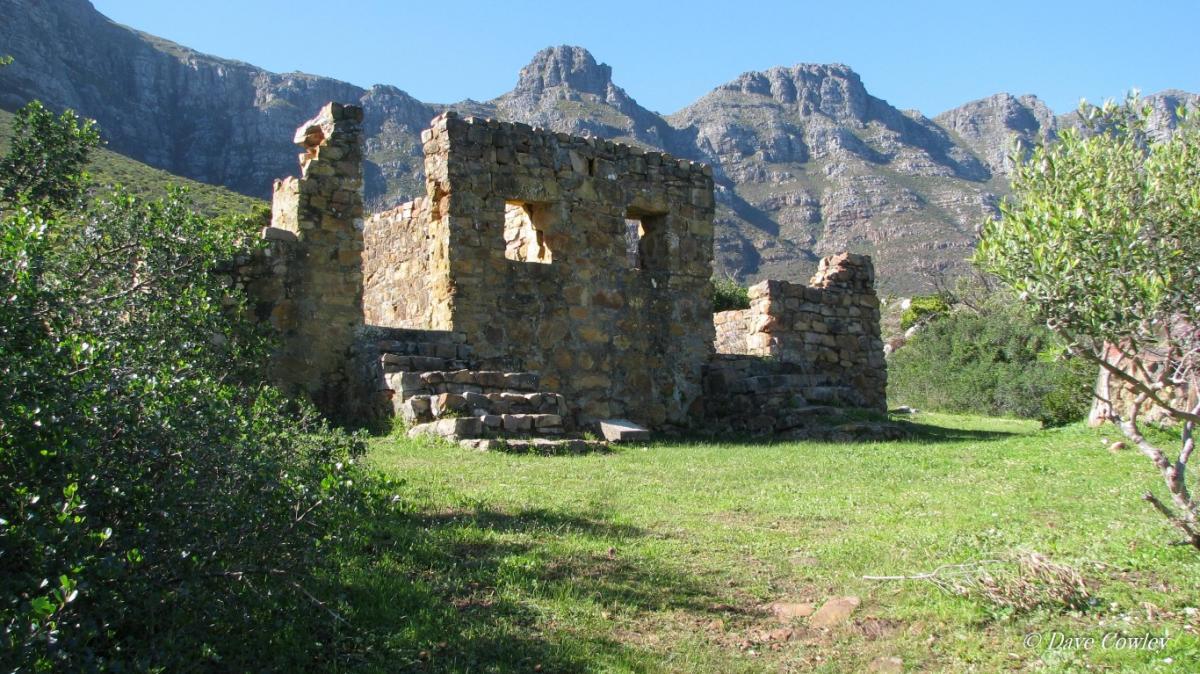 Wednesday, September 28, 2016 - 07:50
Hout Bay is the third oldest surviving formal settlement in South Africa, only Cape Town and Simon's Town are its seniors. Its early existence was largely due to its abundance of timber, however, that valuable resource disappeared within 30 years of van Riebeeck's arrival and agricultural activity was quickly established as a sustainable living for those who settled there. Around the turn of the twentieth century Cape Town's and Wynberg's sustainable water resources were exhausted resulting in the eventual construction of 5 dams which took most of the perennial water from the Hout Bay River and in 1966 the Apostle tunnel took the balance of the rest of the water rising from above that point. The result was the slow but sure death of agriculture and finally Kronendal farm ceased commercial operation as the oldest working farm in the country in 1995.
Hout Bay highlighted – for all the wrong reasons
A significant announcement was made on Heritage Day by a panel of heritage experts that one of Hout Bay's heritage sites was listed as one of the "Ten most endangered heritage sites in SA", Hout Bay's EAST FORT (click here to view).
 A sentry box still remains but the walls of the guard room and officers' quarters have collapsed in recent years (Dave Cowley)
Somehow the ten listed sites, all of which are acknowledged for their exceptional historic importance along with many others, have gravitated to the bottom of the barrel in spite of being recognised as important heritage sites. 
Whilst it is an embarrassment for Hout Bay to allow one of its important heritage sites to be highlighted in such a way, the picture is actually much worse. Hout Bay was, and to a large extent still remains, one of our country's most beautiful locations but its fractured administration and planning has side-lined its potential to date. It is richly endowed with natural heritage; it has a beach, potentially the safest swimming beach along the Atlantic seaboard, and it is surrounded by a National Park with magnificent mountain scenery which in turn forms part of a World Heritage Site. It contains the only intact riverine ecosystem rising from Table Mountain (though sadly degraded) which could be largely restored. 
Hout Bay is rich in cultural heritage sites with its fishing harbour, its five coastal defence sites, its historic farmsteads and more recent Chapmans Peak Drive. However, somehow the heritage conservation recipe does not work and we must ask why?
In fact, Hout Bay has all the ingredients of a magnificent Heritage Tourism Destination but its potential is being destroyed by the neglect of our heritage authorities and poor interdepartmental collaboration which limits the expansion of responsible tourism, the main potential building block of Hout Bay's economy.
In 1999 the New National Heritage Resources Act (NHRA) was promulgated following our new democratic dispensation promising to widen the then previously narrow scope of heritage legislation. Sadly, it was too late to save Kronendal Farm, which ceased to operate commercially in 1995 as the oldest working farm in the country. The farm could have been preserved for posterity as an Historic Children's Farm with unique tourism potential for greater job creation. The heritage agencies failed to convince their political masters that it should be saved and its loss changed Hout Bay's unique rural ambience forever. 
The National Heritage Resources Act (NHRA) No 25 of 1999 very clearly outlines its intent to protect the "National Estate" comprising of its natural and cultural heritage assets, however, in Hout Bay's case it would appear to be more or less toothless when one tries to apply the Act to heritage sites on public land, these include Hout Bay's most threatened heritage assets. They comprise of a harbour, a unique river corridor from Table Mountain to the beach, East and West Forts as well as the World War II Apostle Battery. Fortunately, their most important other historic buildings are privately owned, such as the Kronendal Homestead, Moddergat Farm buildings and some of the old buildings along main Road have been sensitively conserved and sympathetically adapted for commercial use. The most vulnerable sites are either in the surrounding National Park or on Government owned land and they are by far the most threatened being subject to fire, theft, vandalism and neglect.
Gun carriages destroyed by fire in 2015 (Dave Cowley)
Does the State care?
Clearly in Hout Bay, the State has fallen far short in its obligation to discharge its duties imposed by the National Heritage Resources Act (NHRA) No 25 of 1999. 
Page 1 of the of the NHRA states that the intentions of the Act are: -
"..to promote good management of the national estate, and to enable and encourage communities to nurture and conserve their legacy so that it may be bequeathed to future generations" …
Sect 42 of the Act provides the route for the participation of volunteer community based "Conservation Bodies" by means of "Heritage Agreements" to help conserve and create viable business plans to support the sites. However, Hout Bay's Heritage Assn (an approved Conservation body) has experienced the total indifference of our heritage authorities in response to their requests for such an agreement which would fulfil the legal requirements and help conserve the sites in question.
In the case of our historic coastal batteries, dating from c.1781 – WWII: - West Fort, East Fort and the Apostle Battery, are all owned by the Department of the Defence. East Fort and the Apostle Battery were appropriated to SA National Parks when the "Cape Peninsula National Park" was established in 1998 accepting responsibility for its cultural as well as natural heritage. However, a few years later as "Table Mountain National Park" (covering 75% of the Peninsula) became part of a cluster of 9 sites (proclaimed by UNESCO for their unique biodiversity) as the second smallest component of a "World Heritage Site". It would appear that at that stage many of the cultural heritage sites fell off their agenda and whilst they remained on paper in their successive 5yr development plans, with few exceptions elsewhere, Hout Bay's cultural heritage conservation sites were ignored.
Whilst Hout Bay should be proudly hosting tourists to visit their state owned heritage sites, which should be showpiece attractions for tourists all year-round, instead it has to apologise to them as the sites are in ruins and has to tell people to go elsewhere. No wonder braaing sausages and chicken is a more attractive way of celebrating "National Heritage (Braai) Day". Have our heritage authorities lost the plot?  Hout Bay can genuinely empathise with the other sites which made the top ten on the "danger list" and many more who didn't but find themselves in similar circumstances.
A rolling salvo salute to HM Queen Elizabeth on her Golden Jubilee. The most significant Commonwealth celebration event staged in SA (Dave Cowley)
What is the real problem?
Is it the legislation? Is it our Heritage Agencies; is it bad management or their staff? Or is it the old perennial (which is often true) ….."We don't have the money or staff"? Or should we just tick the box for "All of the above" and go home!
Section 9.1 of the NHRA clearly states: - 
"All branches of the State and its supported bodies must give heritage resources authorities such assistance in the performance of their functions as is reasonably practicable".
This rather limp statement is amplified significantly by Section 9.3 which states: -
Each state department or supported body must: - 
(a)    "Maintain and conserve the heritage resources under its control in accordance with standards and procedures set out in regulations by SAHRA in consultation with the Department of Public works."
This would appear to mean in Hout Bay's case that regardless of whether their most important heritage assets belong to the State, the TMNP, the City of Cape Town or the Province the law is applicable. 
Our heritage legislation is widely acclaimed as "good", but why is it not working? The reason is that it is selective in its application and enforcement and in many cases it is not applied at all? In Hout Bay's case Heritage Western Cape (HWC) would seem to have good qualified staff and consultants around to handle the regulatory aspects of their responsibilities – so it must be something else! One cannot rule out that the entire recipe is wrong! 
However, it is acknowledged that the sustained funding of mandates is problematic. Donors are reluctant to sponsor state owned projects whilst they often will sponsor NPOs and NGOs at community level.  
A world-wide syndrome with a solution
The scenario we experience is not unusual. Many countries have faced similar challenges where socio-economic imperatives outweigh their heritage conservation desires. 'Heritage Tourism' worldwide has a large following but it has not appeared on our Government's Agenda until recently and even if it declares its support today, it could be many years before communities see any benefit.
The fact is that most "Heritage sites" were once 'created', and continue to be 'born', in communities (e.g. Mariner's Wharf in Hout Bay is not a declared heritage site, qualifying by its age, however, it is accepted as such and must be preserved). So the list will continue to grow indefinitely together with the associated costs of preservation and upkeep.
However, many nations have listened to the few small voices coming from within communities having rich natural or cultural heritage. They have created volunteer community based and thriving Conservation Bodies which are distanced from government and rely largely on volunteer help emanating from the communities where heritage sites exist. The UK's National Trust is a shining example and is today the largest private landowner in Britain, and it is registered as a charity putting hundreds of millions of Rands into conservation and education projects every year. We can never expect to get into that league but it could be possible to mobilise Conservation Bodies on a regional scale, eventually covering Provinces and eventually putting together a National heritage umbrella body. 
A National Umbrella Body?
Today there is a family of over 60 national bodies listed as members of the 'International National Trust Organisation' (INTO) which is an apolitical organisation established to harness the synergy of member organisations around the World to help countries to develop structures to suit conditions and circumstances similar to ours. It would be worthwhile for the reader to look at the UK National Trust's website at www.nationaltrust.org.uk. The scope of their interests is mind boggling, but it all started with three people 100 years ago. It was established as a charity and remains so today as the largest private landowner in Britain. It is now time for South Africa to 'jump on the train'. The success of the "National Trust" philosophy has spread world-wide. However, it will not be an overnight miracle. It must start from the "bottom up" by grouping conservation bodies together, to work together, and exchange ideas together.  
It has often been said that Hout Bay is a microcosm of South Africa and so there is no better place to start an umbrella body representing volunteer groups, first here in the Peninsula, then across the Western Cape and eventually the whole of South Africa.
We would like to make contact with volunteer organisations who can exchange 'war stories' and help find solutions that can help heritage conservation progress in SA and would be happy if you would contact us with your ideas. We have some ideas of our own which we would be prepared to share if you would like to mail us at: - HB.Heritage@zsd.co.za 
Dave Cowley
Vice Chairman
Hout Bay & Llandudno Heritage Assn
dcowley@zsd.co.za
www.houtbayheritage.org.za
Disclaimer: Any views expressed by individuals and organisations are their own and do not in any way represent the views of The Heritage Portal.