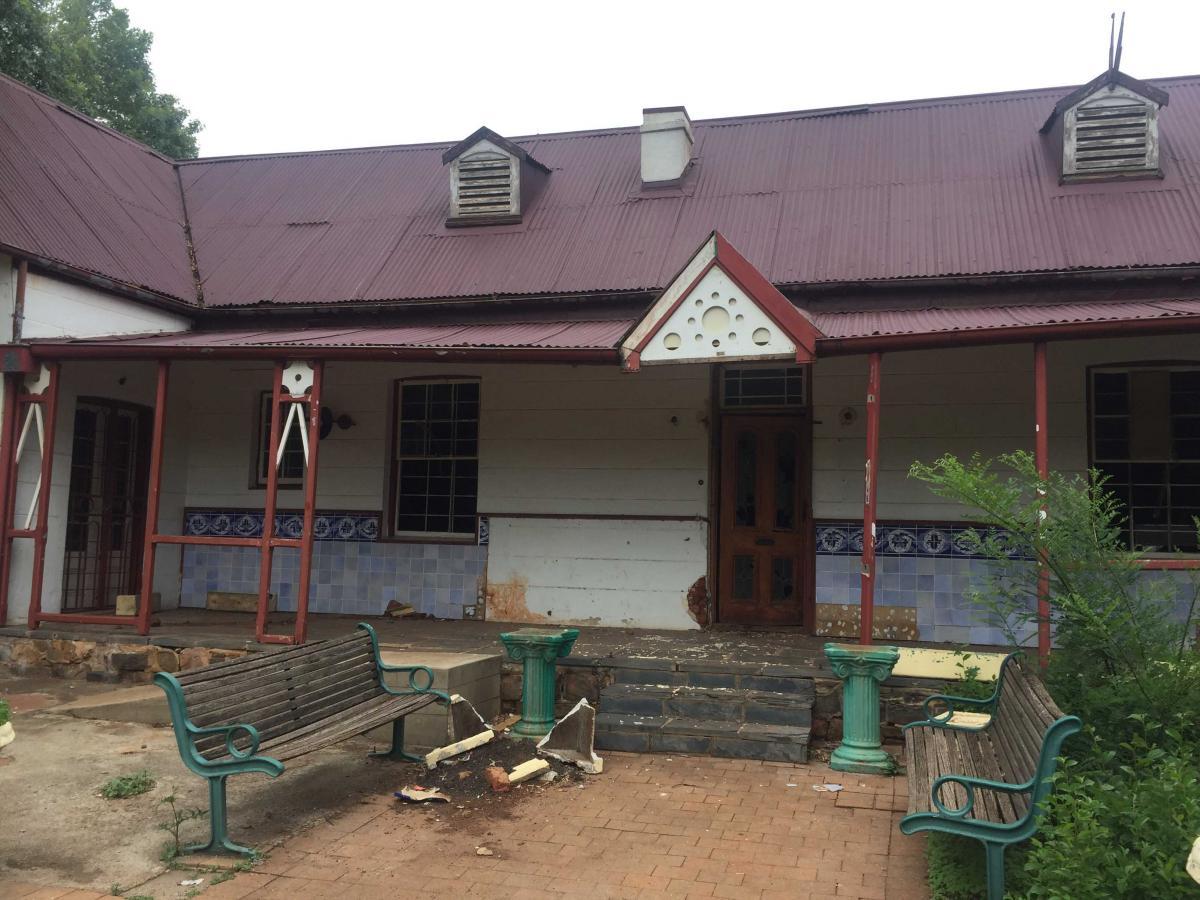 Sunday, November 27, 2016 - 08:53
Horwoods Farmhouse, one of the oldest structures in Ekurhuleni, has been in crisis for many years (click here to view background and updates). Despite increased security in recent years, vandalism has continued. Local residents and councillors have brought the situation to the attention of Ekurhuleni Metro officials repeatedly and pleaded for resources to be allocated for restoration. They are still waiting. Below are some recents photographs taken by Councillor Heather Hart showing the perilous state of the homestead.
Smashed tiling at the front of the homestead
Front door ripped off its hinges
Flower boxes vandalised
Wall gouged out to remove the security gate
Back door ripped off
Vandalised air conditioner and upturned bin
Kitchen equipment vandalised
Toilets are in a poor state
A basin has been stolen
A beautiful stained glass light fitting has been stolen
Door fittings and steel shelving have been stolen
Damaged piano soon to be firewood?
Exposed to the elements
Disclaimer: Any views expressed by individuals and organisations are their own and do not in any way represent the views of The Heritage Portal.