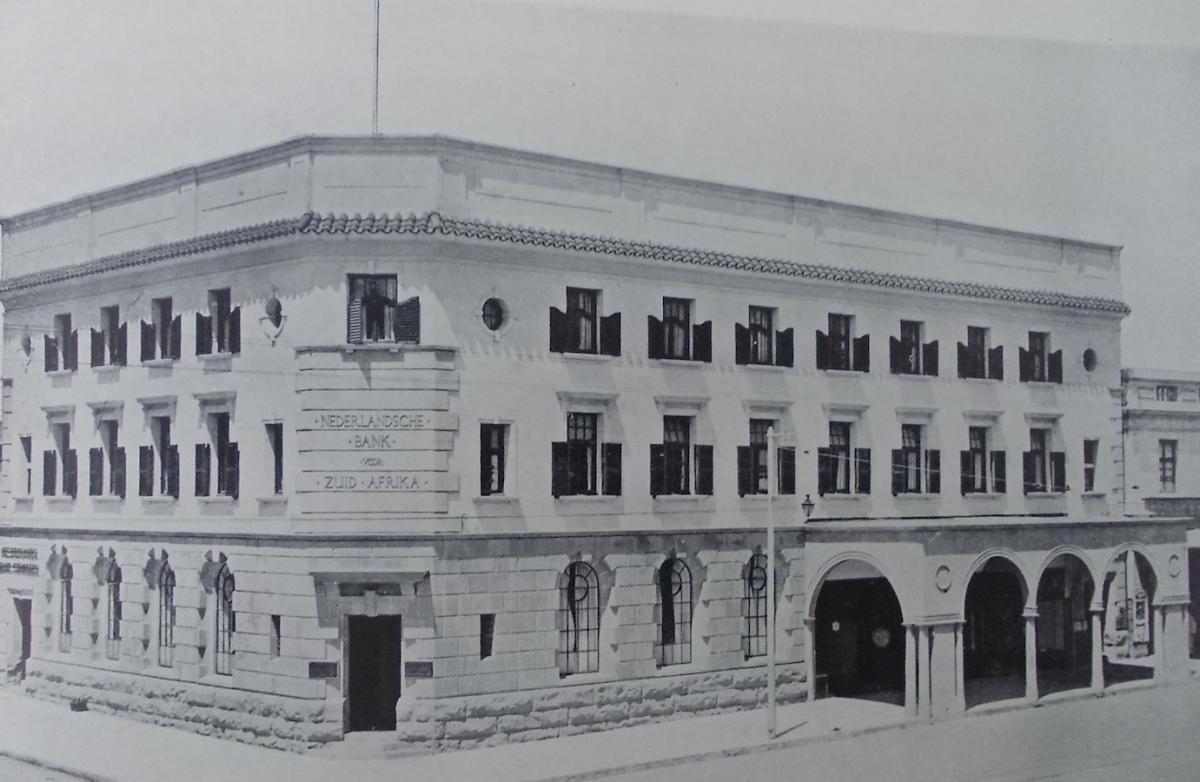 Wednesday, March 16, 2016 - 16:26
A few years ago we were involved in a battle to save historic Nedbank documents that were being thrown away by the company. For a while the future of the documents looked bleak but thankfully the story had a happy ending when top Nedbank executives got involved. The documents were moved to the Sandton head office and the execs committed to hire an archivist to go through the collection. The execs also committed to let the community know what was found and what would then be done with the documents.*
During the early stages of the saga we found a wonderful old booklet compiled to celebrate Nedbank's 50th birthday (1938). The publication contained superb photographs of a number of Nedbank branches which we have reproduced below.
Benoni Branch
Bloemfontein Branch
Durban Branch
East London Branch (main image as well)
Ermelo Branch
Johannesburg Branch
Port Elizabeth Branch
Potchefstroom Branch
Springs Branch
* The last correspondence we had with Nedbank was in July 2014. A top official reported that further heritage material was being identified and added to the strong-room at the Sandton Head Office. She also mentioned that Exco and the Property team were working on a heritage display for the Nedbank buildings in Newtown.
Disclaimer: Any views expressed by individuals and organisations are their own and do not in any way represent the views of The Heritage Portal.