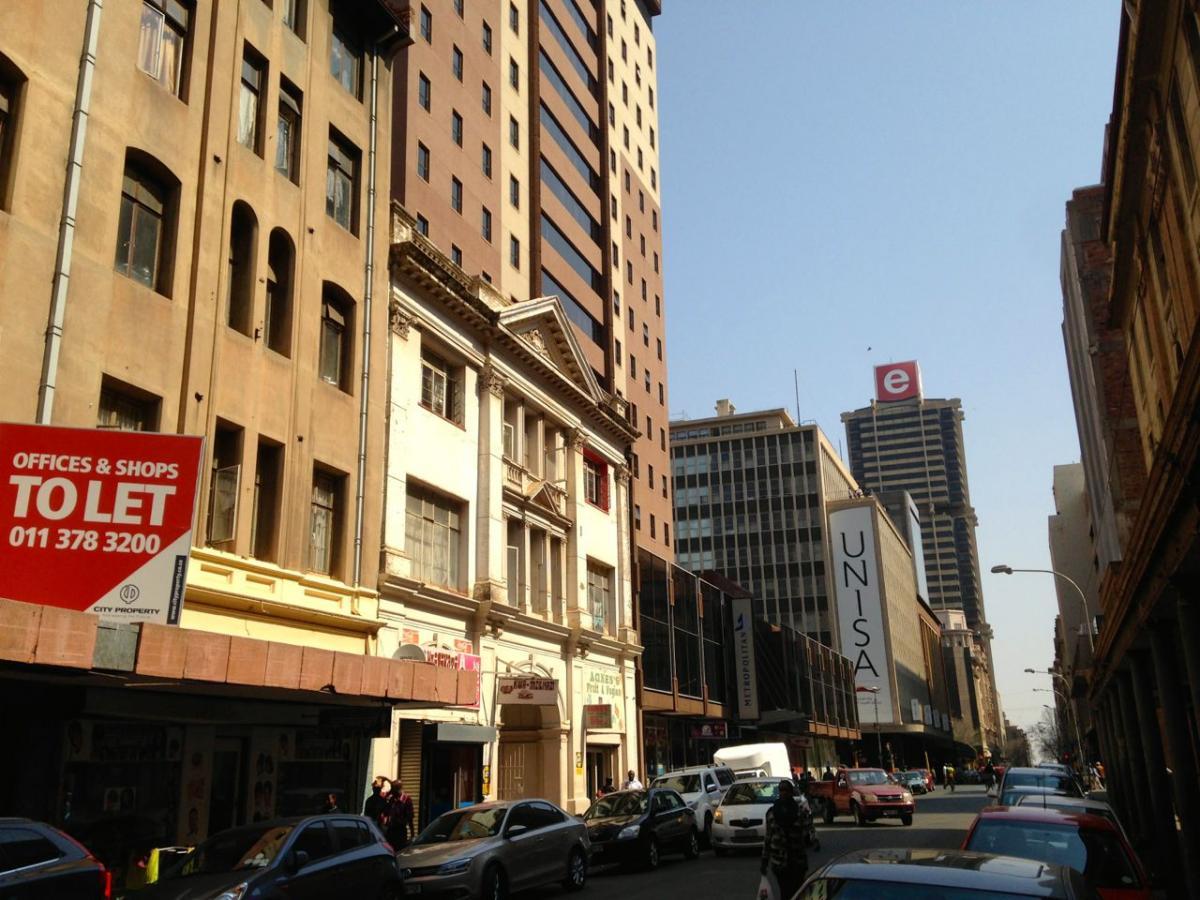 Friday, October 16, 2015 - 13:42
We found this remarkable letter from the early 1980s in the archives of the Egoli Heritage Foundation. It deals with a preservationist's dilemma regarding a a building called Somerset House in the Johannesburg CBD.
In reply to requests in your newspapers for information concerning Johannesburg's past I'm faced with a dilemma I should like to share with you, which with some help could be resolved. It concerns a small building in Fox Street called Somerset House (in Johannesburg's CBD), which was built in 1906.
Four years ago whilst still studying architecture I inadvertently stumbled across it. It struck me then as being one of the very few (or perhaps even the last) of a building type remaining, which was to be found commonly in Johannesburg between the years 1900 to 1920; a building containing an interval glass roofed court (a feature which was employed in the design of arcades and galleries).
Although it was (and still is) in a brutally neglected condition, its unique quality was immediately perceptible. Architecturally and spatially it is an extremely handsome example of Edwardian preference. I felt that this building ought to be preserved not only for the purpose of historical collection, but also as an example of a cunning design which makes use of natural light and ventilation whilst fulfilling office space requirements - the result being extremely pleasing.
I phoned the owner to ask permission if two friends and I could measure up and photograph the building for the purpose of recording it (just in case it should vanish) - and this is where my dilemma begins. The owner shouted down the phone at me, severely reprimanding me for even considering the idea. He told me if ever the drawings or photographs got into the hands of the press and the building was to be preserved, he stood a good chance of losing a considerable amount of money - he obviously had other plans for the site.
Eventually however he gave us permission to measure it up, but warned us not to 'leak' it to anyone. My friends and I duly recorded the building as fully as we could, and have been left with the information ever since. Normally, I would easily be intimidated by the rantings of a businessman but in this case it does appear as though he holds all the cards. If I were to 'leak' to you this information he may (seeing as he is owner) do something rash and fashionable, like implode it surreptitiously one Sunday afternoon.
I've kept this story (and the building) relatively quiet till now, writing only one article for a publication with very limited circulation - even then I feared for its life lest his eyes perchance fell upon it. So this is my plight, morally I feel it be very wrong 'to hide it under a bowl' until it was too late, but at the same time I am a little reticent at proclaiming its existence, which may ultimately spell its doom." 
Disclaimer: Any views expressed by individuals and organisations are their own and do not in any way represent the views of The Heritage Portal.