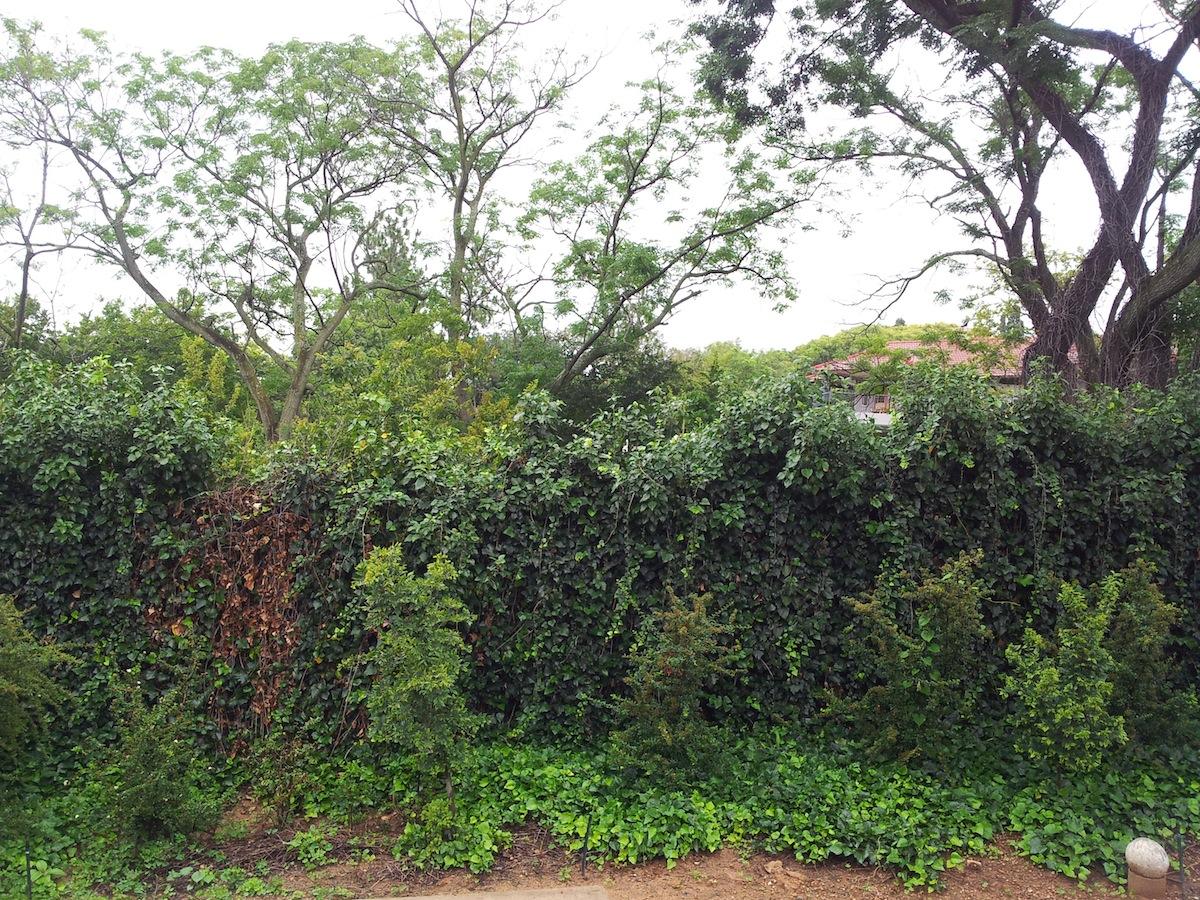 Wednesday, February 24, 2016 - 06:58
In 1979 Dorothy O'Kennedy, an old resident of Rivonia, commenced a tremendous journey of discovery to find Rivonia's First Shop. Her story was published in the annual journal of the Sandton Historical Association. We retraced her steps but were unable to confirm whether or not the old building is still there. If you have any information on the shop please contribute to the comments section at the bottom of the article. Rivonia has certainly changed since this piece was first published!
I did not realise that I was part of the history of Sandton, until I noticed an appeal in The Star for people who had lived here in the early days to come forward and tell what they could remember.
In 1912 my family moved from Johannesburg to Rivonia - known then as Edenburg. I was eight years old, and I lived there until my marriage in 1926. My parents owned the tea garden Sleepy Hollow which was visited by people en route between Johannesburg and Pretoria. In those days it was much smaller than the present well known hotel.
One of the things which I remembered about my childhood in Rivonia was that Mr and Mrs Shull had a shop which was the focus of the neighbourhood, but no one else seemed to have mentioned it when reminiscing about the 'old days' so I determined to look for it, and to discover whether the building still existed.
As I had not returned to Rivonia for many years, I was afraid that with all the changes there had been I would not find the shop, but somehow, apart from the shopping centre and the Post Office old Rivonia seemed very much the same to me. The roads were neither tarred nor named in my time, but 11th Avenue looked familiar, and I thought that it was the street which ran to the front door of the old shop. At the corner of Bevan Road we got out of the car to look around, and right there was an old house overgrown with creepers, which I was sure was the shop. It seemed unoccupied and we approached the owner of a new house on the same property and explained our problem to her. I had been right about the old building! Mrs Roding and her husband, for they were the owners, had bought the old shop for their home some years before, and had now built a new home and were using the shop as a store room. Nothing about it had changed in over 66 years! It had been a typical country shop, with the living quarters for the family at the back. It has also served as the Post Office, and Mr Shull provided a bus service, frequently taking people with him in his cart when he went to Johannesburg to buy goods.
Corner 11th and Bevan Rivonia (google maps)
Mrs Roding however, knew nothing of the original owners, Mr and Mrs Shull. I contacted some old friends to find out whether they knew what had become of the Shulls, but no one knew. So I wrote to Springbok Radio and a message was broadcast on my behalf. The message was for Ella or Becky Shull, the daughters, who had been at school with me some 65 years ago, to contact me. Within minutes of the broadcast my phone rang - I was delighted! A relative of Becky Shull's had heard the message and Becky (now Mrs Rock) phoned me.
Soon afterwards we met - and neither of us thought the other had changed much over the years! Together we went to Rivonia and looked at the old shop. Mrs Rock remembered her home well, and was thrilled to see it again. She explained that she and her brother and sister were orphaned shortly after their father had sold the shop. They had been taken in by an aunt in Johannesburg and went to school there. That was why they had never come back to see anyone in Rivonia, and had lost touch so completely.
Mr Shull had sold his shop to the Millers. Three brothers were involved, and Izak ran the old shop for some time. Later the brothers built a new one on the Rivonia Main Road and Wolf Miller ran it. The third brother, Morris, took over a country shop in the Northern and Eastern Transvaal. The Miller family still has their shop in Rivonia, Rivonia Produce, and I am sure they could tell many a story about Rivonia.
Anyway, I was thrilled to have located the original shop, and to have rediscovered a friend.
Disclaimer: Any views expressed by individuals and organisations are their own and do not in any way represent the views of The Heritage Portal.