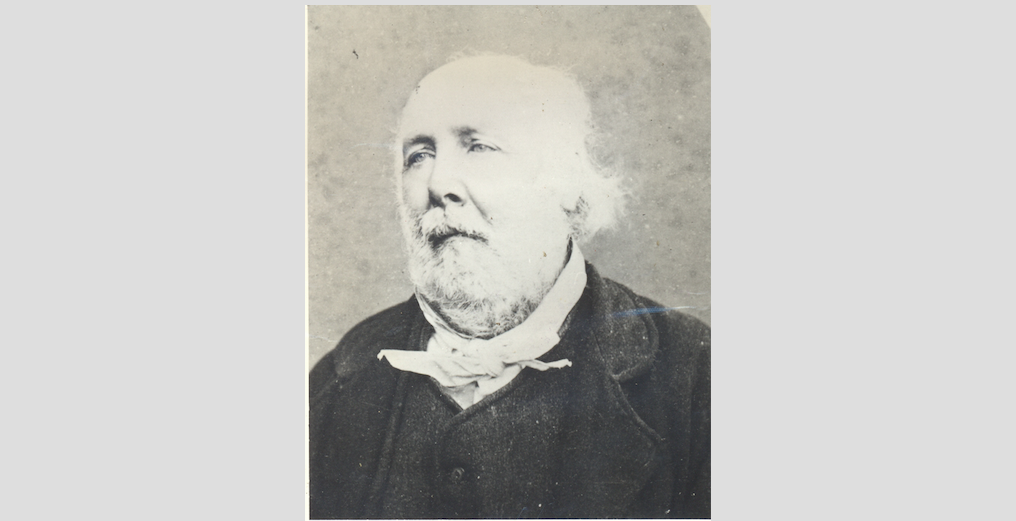 Disclaimer: Any views expressed by individuals and organisations are their own and do not in any way represent the views of The Heritage Portal. If you find any mistakes or historical inaccuracies, please contact the editor.
Wednesday, May 8, 2019 - 13:52
A Northumbrian by birth, Dr Prideaux Selby was already a middle aged bachelor when he sailed with the Byrnes' settlers to South Africa in 1850. He became the first doctor and Justice of the Peace to the Boer families in the Biggarsberg and lived at "Mooiplaas" for 25 years. He was held in high regard and loved by the Boer families – so much so that the names "Prideaux" and "Selby" were used extensively by the Boer families to name their children.
John Sneddon Dobie in his "Journal" of 1863 describes him as a "pegtop" clad in flapping white ducks and riding off on horseback under an umbrella to tackle an epidemic of measles in the scattered farmhouses.
He gave a home to and trained the first itinerant school teachers to the Voortrekkers, James Edwin Twyman and Richard Bodien.
Shortly before the beginning of the Anglo-Zulu War in 1879, he moved to the farm "Zarana" in the Dundee area and was a refugee in Fort Pine after the disaster at Isandlwana. A family account tells of Doctor Selby delivering babies at the Fort.
Two days after Lieutenant-Colonel Black had led a volunteer out of Fort Melvill to make a reconnaissance of Isandlwana battlefield, Lord Chelmsford decided to send all the cavalry to Rorkes' Drift in order to bury the dead at Isandlwana and bring back the wagons and anything else of value to the military.
Captain Robson brought the Buffalo Border Guards and Newcastle Mounted Rifles from Fort Pine accompanied by Doctor Selby, who, as an old frontier hand and doctor to many families in the Biggarsberg came to help identify the Colonial dead. His hair turned white overnight from the horrors of the battlefield.
That massacre and the fiasco at Majuba in 1881, estranged the old doctor from the British in his latter days. He identified himself completely with the Boer community and left all his property to his Boer neighbours when he died.
His is the only non- family member to be buried in the Smith family graveyard at Talana Museum and his tombstone reads:
Dr Prideaux Selby JPL RCSE
Of Alnwick, Northumberland
Died 30th March 1888
Aged 66 years
About the author: Pam McFadden has spent many years researching the battlefields of KwaZulu-Natal. She has been interested in them since a young child. As a registered specialist guide on these battlefields for the past 40 years her knowledge about events and the people involved is considerable. Since 1983 as curator, Pam McFadden has developed the Talana  Museum in Dundee into one of the finest in the country. As part of the museum collections she has collected and created an extensive museum archive, that holds many treasures.