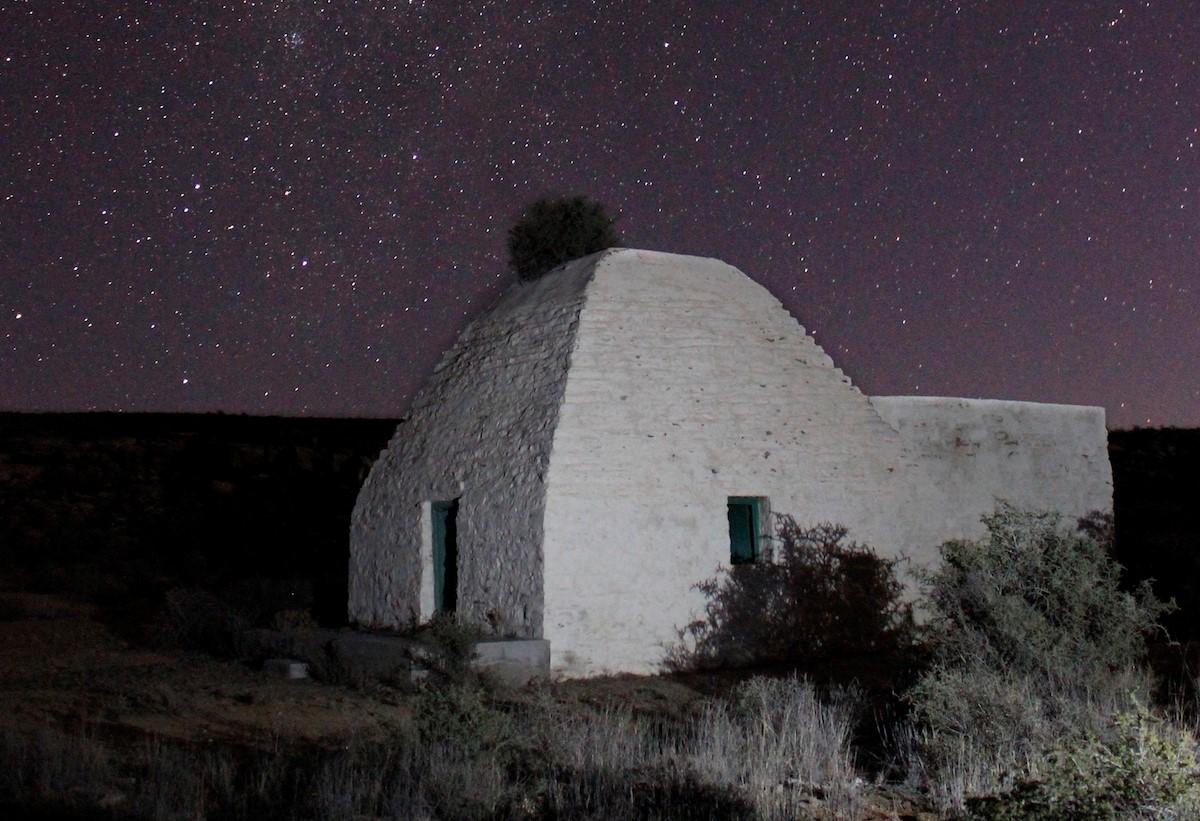 Disclaimer: Any views expressed by individuals and organisations are their own and do not in any way represent the views of The Heritage Portal. If you find any mistakes or historical inaccuracies, please contact the editor.
Thursday, March 24, 2016 - 11:41
Cutting edge 3D laser scanning technology was used to create highly accurate digital models of the historic corbelled houses of the Northern Cape. The corbelled houses are excellent examples of the ingenuity of the early pioneers who moved into the Karoo semi-desert landscape from about 1820 through to the end of the nineteenth century. They discovered that trees were sparse and set about building their dwellings using the only available material, stone. As there could be no wooden trusses to support the roof, they made use of an ancient method of construction known as corbelling. This technique was implemented by placing successive courses of flat stone, each one extending a little further inward than the layer beneath, until the walls almost met at the apex. The remaining hole over the roof could then be closed with a single slab.
The project team - left to right - Francois Stroh, Michelle Dye, Kira Macdougall, Carl Grossmann, Steve Moseley
The corbelled buildings of the Northern Cape are the only examples in Southern Africa that still stand today and represent a special phase in the history of vernacular architecture in South Africa. However, many of these unique structures have been lost due to theft of building materials, damage from being used as shepherds housing or livestock enclosures, and earth tremors. Furthermore, since the art of corbelling is no longer practiced, many of the sites are being modernized or left to deteriorate and ultimately collapse. Digital preservation is therefore essential to record the unique architectural style.
American non-profit, CyArk, initiated the CyArk 500 Challenge to document 500 significant heritage sites around the world through a network of partners. The African Conservation Trust and University of KwaZulu-Natal took up the challenge and travelled to the Northern Cape to document nine corbelled houses using 3D laser scanning. The sites were selected to represent a variety of styles and conditions.
The laser scanner works by bouncing narrow pulses of light off objects to map them with incredible accuracy, collecting hundreds of millions of measurements to form a 'point cloud'. Multiple scans are taken around the building to cover the whole site, and the individual scans are then stitched together to form one highly accurate digital model.
A point cloud consisting of 41 million recorded points
The millimetre-accurate scan data makes it possible to carry out precise measurements anywhere on the site, remove unwanted objects to isolate areas of interest, generate cross sections in any chosen location and also produce 3D visualisations from any perspective. This will assist in the conservation and preservation of these cultural gems.
The team would like to thank Steve Moseley, Pat Kramer, Troy Smuts, and Francois Stroh for their valuable contribution to this project.