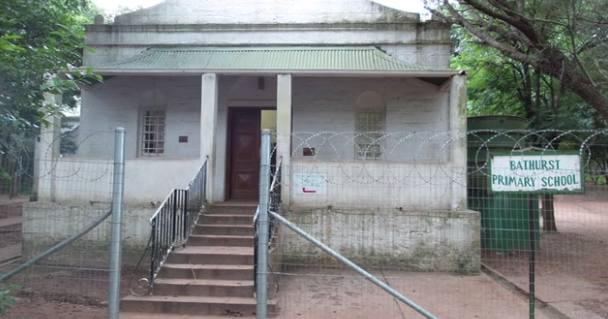 Tuesday, November 3, 2015 - 16:22
[Originally published 30 May 2014] Bathurst Primary School is running a campaign to raise funds for much needed restoration work. The campaign's tagline is 'Restoring the Oldest School in South Africa'. The cause is undoubtedly a worthy one but is the claim of 'oldest school' legitimate? Ms Sigi Howes (Head: Education Museum, Wynberg, Cape Town) provides some answers in this open letter.
I have been researching the history of schools for several years now, and I note with some concern your claim that the Bathurst Primary School is 'the oldest school in South Africa'. While I admit that the school has has a proud history and is certainly ONE of the oldest schools, it cannot lay claim to being the oldest. That honour falls to the LR Schmidt Laerskool in Genadendal (1738). There is also a school in Wellington, Wagenmakersvallei, that may date back to 1796.
Other schools older than Bathurst: 
Mamre Primêre Skool (1808);
Outeniqua High & Junior Schools (1812);
Pacaltsdorp Hoër- en Primêre Skool (1813);
Swellendam Hoër- en Laerskool (1814)
Simon's Town School (1815).
That means Bathurst could currently be seen as the 8th oldest, but my research only focuses on the Cape provinces. Also, I should just caution that, as I delve deeper into the history of schools, I occasionally come across a very old school and then the picture changes again.
In the light of the above, I think that you should amend the phrase to something like 'possibly the oldest school in the Eastern Cape', or 'one of our oldest schools'. If you make an absolute claim like you have, you will always be challenged.
Disclaimer: Any views expressed by individuals and organisations are their own and do not in any way represent the views of The Heritage Portal.