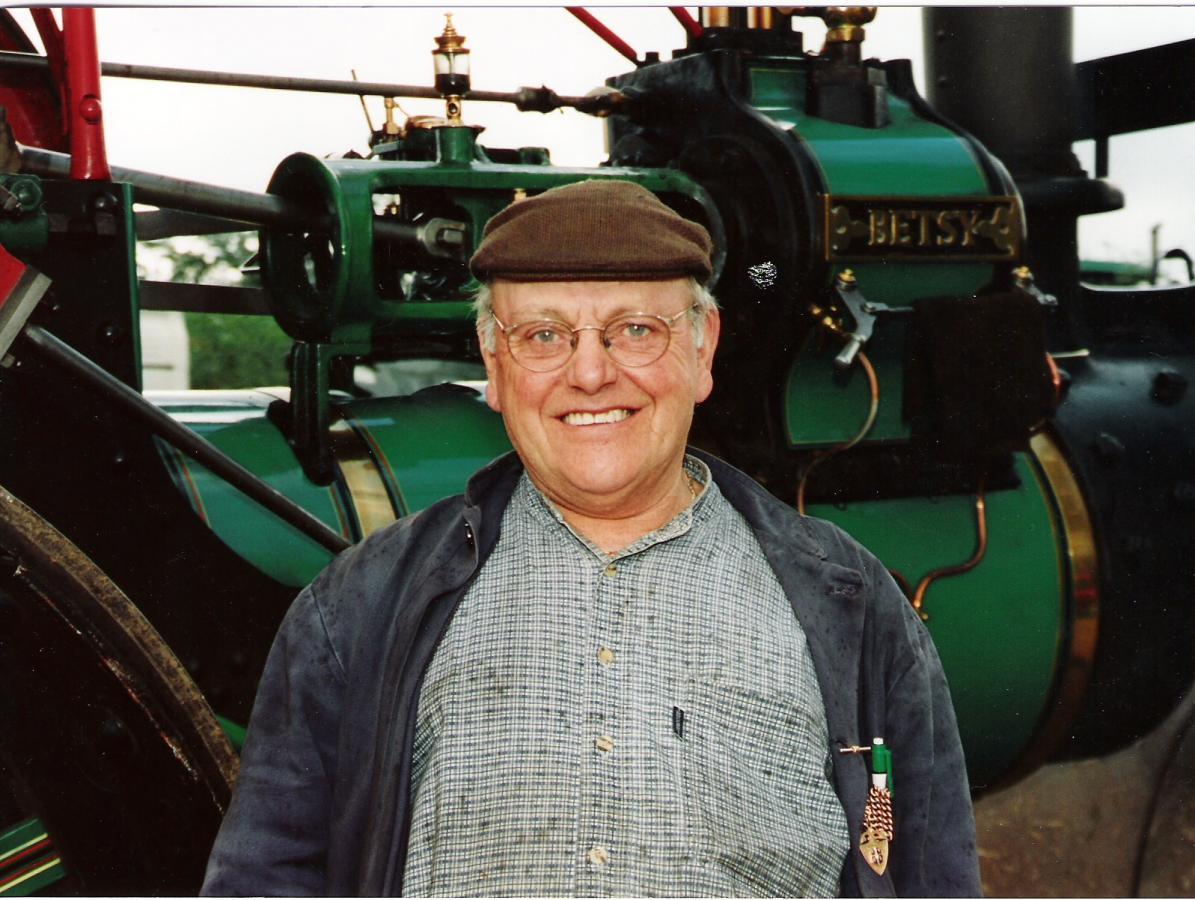 Tuesday, January 31, 2017 - 17:03
The late Fred Dibnah, although unknown to most South Africans, was a household name in Britain. He was a true English eccentric who had a passion for all sorts of machinery powered by steam and he spent much of his life studying their construction and history.
He was a man born out of his time, as by the time he started work in the 1950's, steam power in industry was being superseded by newer technology in the form of electric powered machines.
Born and bred in Bolton, Lancashire, he grew up in the industrial heartland of Britain, where all around him could be seen the "dark satanic mills" of the William Blake poem "Jerusalem" (later to become the hymn/anthem of the "Last Night at the Proms", at the Royal Albert Hall).
His chosen profession was to be a steeplejack whereby he would climb up church steeples and mill chimneys in order to make repairs. Over time his expertise extended to the demolition of redundant chimneys and all told he felled ninety (90) chimneys, notably without the use of explosives. His method was to drill out courses of bricks at the base of the chimney, however not all at once but a bit at a time, then replacing the bricks with large timber packs before drilling out more bricks. When he had drilled and packed (on the side which the chimney was to fall) he would then set fire to the timbers, which would burn away, causing the chimney to fall.
In 1979, the BBC made a TV documentary about him called "Fred Dibnah: Steeplejack", which gave him his first break into broadcasting. He was a natural presenter, talking with his northern dialect, in a down to earth way, with plenty of yarns to tell, which made the audience feel that he was speaking to them personally. Over the following 25 years, until his death in 2004, he would make several TV documentaries about the Industrial Revolution and its legacy, namely: Industrial Age, Magnificent Moments, Victorian Heroes, Buildings of Britain, Age of Steam and Made in Britain: all of which are available on DVD.
He was at the forefront of the British heritage movement, bringing it right into people's living rooms and making them more aware of the rich industrial heritage that was the driving force of the British Empire.
We South Africans, no matter what our background, have been inextricably linked to Britain, over the last two centuries, and their industrial heritage, which began at the dawn of the nineteenth century, is shared by us. Many sites which reveal so much about our country's complex history have been neglected and forgotten.
Perhaps this is understandable in the context of the huge socioeconomic challenges facing the country and the limited resources available for preservation. Perhaps though there is also room for a local 'Fred Dibnah' to raise awareness of a rich yet complicated legacy and pave the way for a spectrum of adaptive reuse opportunities.
Disclaimer: Any views expressed by individuals and organisations are their own and do not in any way represent the views of The Heritage Portal.