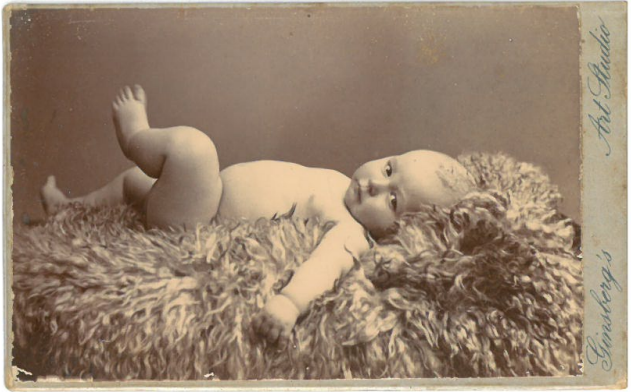 Monday, May 1, 2017 - 09:00
Rarely are 19th century photographers as famous as their subjects. Sadly, in many instances, little is known about these creative artists who ventured into this art form – be they female or male photographers.
The purpose of this article is therefore to reflect on female photographers who were active in South Africa in this art form prior to 1915 as the majority of their work has largely gone unnoticed.
Women played a minor role in professional and leisure photography until the late 19th century. This has resulted in very few female photographers actually making a name for themselves since the invention of photography during 1827 up until the turn of the 20th century. This was an art form mainly practiced by men - even more so in South Africa due to its harsh environment (especially compared to Europe).
To date, some 1500 different photographers and/or studios, active in South Africa between 1846 and 1915, have been identified by Bensusan and the author. It is therefore not surprising that this research has identified less than 16 of these to date as being females who generated an income from photography.
Due to such low numbers of female photographers active in South Africa prior to 1915, not many of the images produced by them are freely available or have survived. The original images have therefore become difficult to find, resulting in their work being viewed as scarce and highly collectable.
Photography prior to 1900 was a demanding art, even more so for female photographers. Prior to the 1880's few women, world-wide, actively practiced the art of photography, as the messy processes involved developing images relied on the use of chemicals which stained clothing and flesh.
Photographic equipment used during the earlier years was bulky and cumbersome to transport. This might be one of the main reasons why there are so few females who elected photography as a profession. The majority of females identified as photographers were therefore based in studios and elected not to travel like many of their male counterparts.
The first known female photographer is Franziska Möllinger who traveled throughout her native Switzerland during 1845 photographing its monuments and scenery (using the daguerreotype process), which she turned into an album of lithographic views.
During the late 1880's, new equipment and different processing methods allowed females a greater role as either recreational camera users or as professionals. The fact that the chemical aspects of the medium (developing and printing) could be done by others elsewhere attracted more amateurs of both genders.
The Eastman Kodak company also directed their advertising at women during these earlier years as most of their advertisements involved a woman holding a camera – Today commonly referred to as 'the lady in the blue striped dress'.
The Lady in the Blue Striped Dress
Although some male photographers might have had their wives assisting them in the studios, not all these women were emancipated enough to have their own names included on the end product.  One such example is Adler, who was based in Cape Town (1859 – 1862). It is known that his wife assisted him in the studio, yet it is not certain in which capacity. Her name does not appear on any of the photographs produced in the Adler studio.
Most professional and established photographers had their own names, or the name of the studio, applied on the front or on the back of these photographic end results.
This article only includes women who had their names applied on the Carte de Visite and Cabinet Card format photographs produced in those years.
Interestingly enough, many female photographic pioneers based in South Africa only settled in the country during their adult lives. Two such examples are:
Else & Anna Ginsberg – King Williams Town
Of Jewish decent and daughters to Leo Ginsberg and Louise Hoexter, originally from Germany, the two sisters arrived in King Williams Town during the 1880's.
Their photographic studio (Art Studio based in Downing Street) was the first and only studio in South Africa to be managed by two women prior to 1900. It has been suggested that the sisters took over the existing establishment from the photographer Henderson.
Very little is known about the Jewish community in the town during the last half of the nineteenth century (the period they would have been active as photographers). There was allegedly also not much organised Jewish life in the town at this time.
The sisters seem to have followed their uncle Franz Ginsberg, who left Germany during 1880, to join his brother-in-law Jakob Rindl, then already settled in King Williams Town, where they also ran a photographic studio.
The two sisters are known to have produced some beautifully artistic child studies with delicate backgrounds.
Cabinet Card format photograph by Else and Anna Ginsberg from King Williamstown circa 1900
Little is known about the life of Else, the older of the two sisters. She was born during 1874 and passed away during 1934.
The younger of the two, Anna, was born during 1880. She married her cousin Oscar Ginsberg in 1903. As such close marriages were not permitted at that time in South Africa; the couple had to cross the border to Portuguese Laurenco Marques to get married. They had two sons. The youngest son, born 1904, passed away at the age of 22. The second son was born during 1909.  Anna passed away during 1950.
Maria Walters – Cape Town
When Maria arrived with her husband and 4-year old son from Rio early in 1856, their surname was initially spelt Walter. It is assumed that after they teamed up as photographers that they changed their surname to Walters.
Between 1857 and 1860, Maria and her husband ran various studios, amongst them the studio in Burg Street, the Daguerrean Rooms in Strand Street and the Photographic Atelier in Castle Street, all based in Cape Town. Between 1861 and 1862 they toured the country as musical performers (vocal, piano and violin). During August 1862 they returned to their Burg Street studio.
When Maria's husband William passed away early in 1866, Maria continued the business for a while, only for her and her son to depart for Rio again during mid 1867. This confirms that Maria was therefore the first practicing female photographer in South Africa and therefore also the only female photographer to have taken daguerrean format photos in the late 1850's.
Other identified female photographers were:
Buyskes Sara – Johannesburg - Sara completed 58 years of professional photography by 1965 and was still working in the same studio which she had occupied since the depression of 1931. It is known that her sister, Maude, was also active in photography
Frost AR – Pietermaritzburg (1887/89)
Halloway D Mrs – Pietermaritzburg (1868)
Ide A.L. Miss – Grahamstown - at van Dyk studio
Kennedy W – Bredasdorp (1888)
Kisch B – Durban (1887). Took over from her husband Braham after he passed away
Martin MA Miss – Robertson (See Cabinet format photograph of young woman below).
Morgan Leonard Mrs – Durban – Berea Road
Murray M Miss (Nina) – Pretoria - Between 1911 and 1913. Nina had an Art Studio based at 438 Church Street (between du Toit street and Arcadia Bridge). She has been recorded as having been a teacher and an artist. Murray was Pretoria's second known female photographer. The first being MRB Robertson.
Rees RA – Johannesburg - Rees had a studio in Noord Street. Many of her works were published in the London Magazine South Africa.
Robertson Martha Randle Burgoyne – Pretoria - Martha Robertson, born Harley in Potchefstroom, seems to have been the first female photographer active in Pretoria.  As the wife of CF Robertson, her activity seems to have been mainly before 1896. They had 6 children. Martha died in Montreal during 1920 aged 60. (See Carte de Visite format photograph below)
Robinson WGE – Umtata
Staples AW – Cathcart - at Cathcart Studio
Cabinet Card format photograph by Miss ME Martin from Robertson circa 1900
A Carte de Visite format photograph by Martha Robertson circa 1880
Some of the studio photographs produced by female photographers clearly show a difference in approach. The Cabinet photograph by Ginsberg's of the side profile of a young woman is a rather unusual pose for those years. There is a distinct feminine touch to this approach.
Further research on female photographers active in South Africa is required as this article does not purport to be a full or final record of such.      
Carol is passionate about South African Photographica – anything and everything to do with the history of photography. He not only collects anything relating to photography, but also extensively conducts research in this field. He has published a variety of articles on this topic and assisted a publisher and fellow researchers in the field. Of particular interest to Carol are historical South African photographs. He is conducting research on South African based photographers from before 1910. He is also in the process of cataloguing Boer War stereo images produced by a variety of publishers. Carol has one of the largest private photographic collections in South Africa.
References
Bensusan A.D. (1966). Silver Images. Cape Town: Timmins.
Bensusan A.D. (1963). 19TH Century Photographers in South Africa. Africana Notes and News. 15(6), 219-252.
Bull, M. & Denfield, J. (1970). Secure the Shadow – The story of Cape photography from its beginnings to the end of 1870. Cape Town: Mcnally.
Ginsberg, Cedric (2003). The Jewish Community of King William's Town. Southern Africa Jewish Genealogy SA-SIG.
Hardijzer Photographic Research Collection
Museum Africa Photographic Collection
Newman, Cathy (2000). Women photographers at National Geographic. The National Geographic society. Washington.
Swanepoel, R. (February 2012 email communication around the Pretoria based photographer Nina Murray)
Disclaimer: Any views expressed by individuals and organisations are their own and do not in any way represent the views of The Heritage Portal.