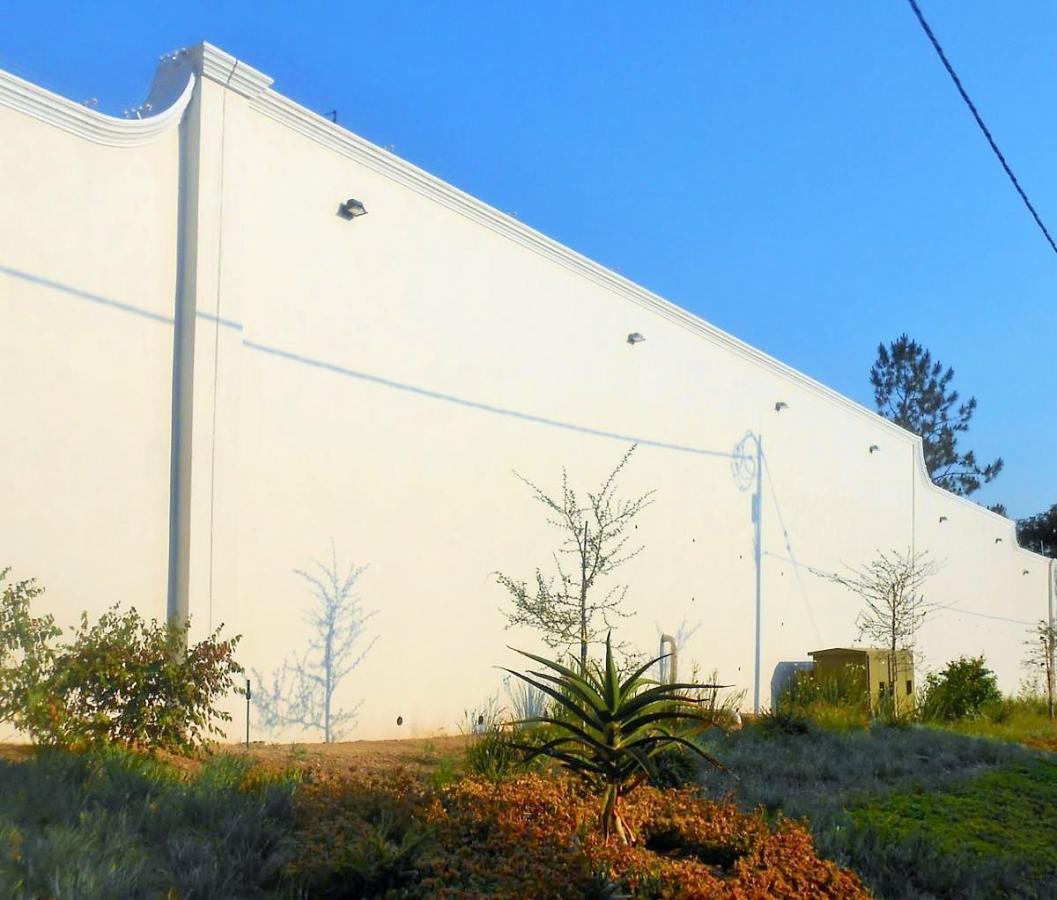 Tuesday, July 5, 2016 - 05:07
The old saying that "Good walls make for good neighbours" has been taken to heart in Johannesburg, where high walls have sprung up where once there were only low diamond mesh fences and hedges to keep the children and pets from straying onto the road.
A boundary wall (which is freestanding) is built to serve a number of purposes that including security, privacy and spatial division. A fence will serve the same purposes, but tends to be less durable and long lived, owing to the materials generally used; namely thin timber planks or wire diamond mesh, whereas walls are associated with brick, stone or concrete (both pre-cast and insitu).
When a boundary wall is built it hides from view the house it protects, this is a great pity especially if the house has architectural or historical significance. It also restricts the view out for the occupants; such is the way many choose to live in the 21st century, enclaved behind those high walls.
When it comes to building a boundary wall there are several considerations, starting with the planning and whether or not you wish to do it yourself or employ a building contractor. No matter which option is chosen it is important to determine the height of the wall, where it needs to be built and what the material of construction will be. Part K of the National Building Regulations (SANS 10400) lays down the rules for wall construction. Should the wall be less than 1.8 metres high it is considered to be a "Minor Building Work" and as such does not require plans, however authorisation by your local authority's building control officer is still required before work can start. When a wall is higher than 1.8 metres (which has become more the case in recent times) it is imperative that plans be submitted to the local authority, signed off by a Structural Engineer that has professional status, i.e. Pr.Eng. or Pr. Tech. Eng. Cases have been known where walls have been built without the necessary granting of planning permission and have been condemned, i.e. knocked down. Asking for forgiveness rather than permission does not apply here.
It is often the case that the boundary wall is built to a lesser standard than the house itself, in order to save on costs, this is a matter of regret as the appearance of a wall might spoil the aesthetics of the house. It is always preferable that the wall should compliment the finish and style of the house.
Many would argue that Johannesburg has become a walled city as individuals strive for greater security and privacy. This in turn has lead to higher boundary walls which present a bland sometimes hostile street view; just drive around the northern suburbs and see it first hand.
For anyone looking for expertise regarding boundary walls and heritage structures, the City of Cape Town has published an excellent pamphlet (click here to view).
Disclaimer: Any views expressed by individuals and organisations are their own and do not in any way represent the views of The Heritage Portal.