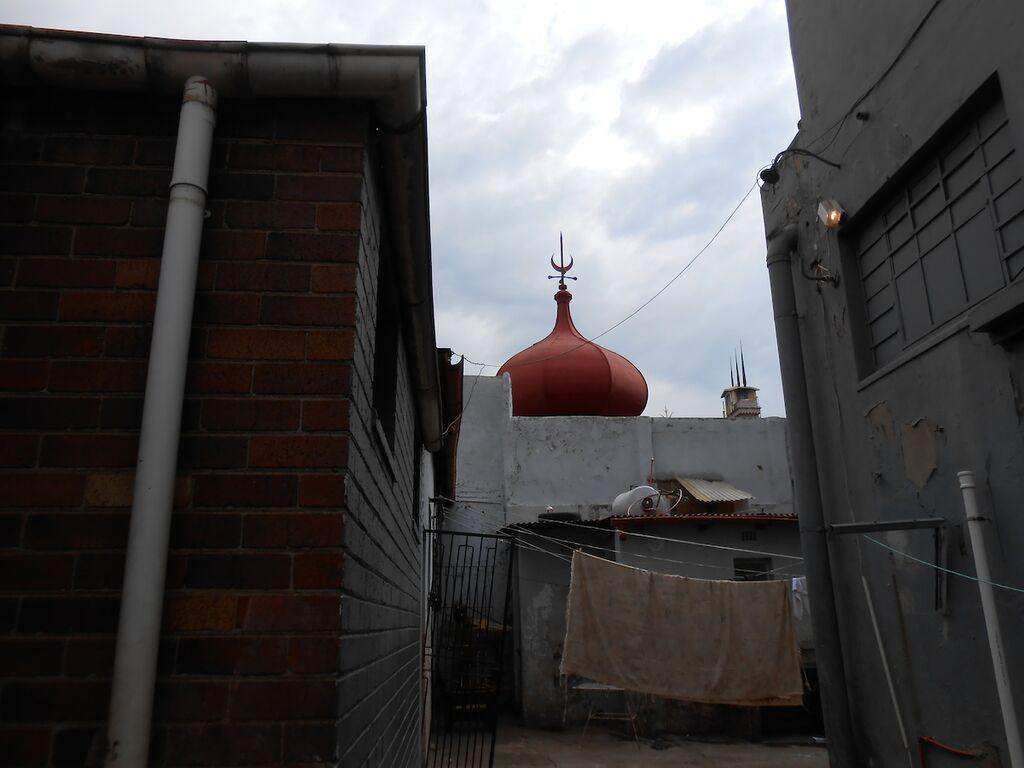 Monday, November 2, 2015 - 07:41
In the late 1980s Oscar Norwich (founder and longtime Chairman of the Johannesburg Historical Foundation) did a survey of certain parts of Doornfontein. As we were paging through the survey one property jumped out at us... a mansion with a landmark dome built two years after Johannesburg was established (1888). A site visit last week confirmed that the remains of the mansion including the dome still exist. Enjoy Norwich's brief description below.
What remains of this mansion is situated at present in the yard of a plumbing firm, Fraser and Co. Within the yard of their large premises is the original Byzantine dome of this early residence c. 1888 and the remains of some of the original walls within which are some of the original stained-glass windows.
View towards the original Byzantine Dome (The Heritage Portal)
Remains of the original walls and stained glass windows (The Heritage Portal)
 
Bettelheim came from Constantinople to seek his fortune in the gold rush of 1886. He is reported to have been associated with the police in Turkey. He very soon became active with early mining and other projects. He built this mansion within which there were many gay gambling parties. This place was often referred to as the Turkish Consulate which in fact it was not, although Bettelheim himself was at one time appointed the honorary Turkish consul.
One of the original fireplaces (The Heritage Portal)
Although only the original Byzantine dome is extant the site is worthy of preservation. The owners of the plumbing firm are cooperative in allowing the visitors to view the dome by climbing a stepladder to obtain a closer view of the attractive architecture and the detailed ornamentation of the dome.
The Dome looking towards Hillbrow  (The Heritage Portal)
Disclaimer: Any views expressed by individuals and organisations are their own and do not in any way represent the views of The Heritage Portal.