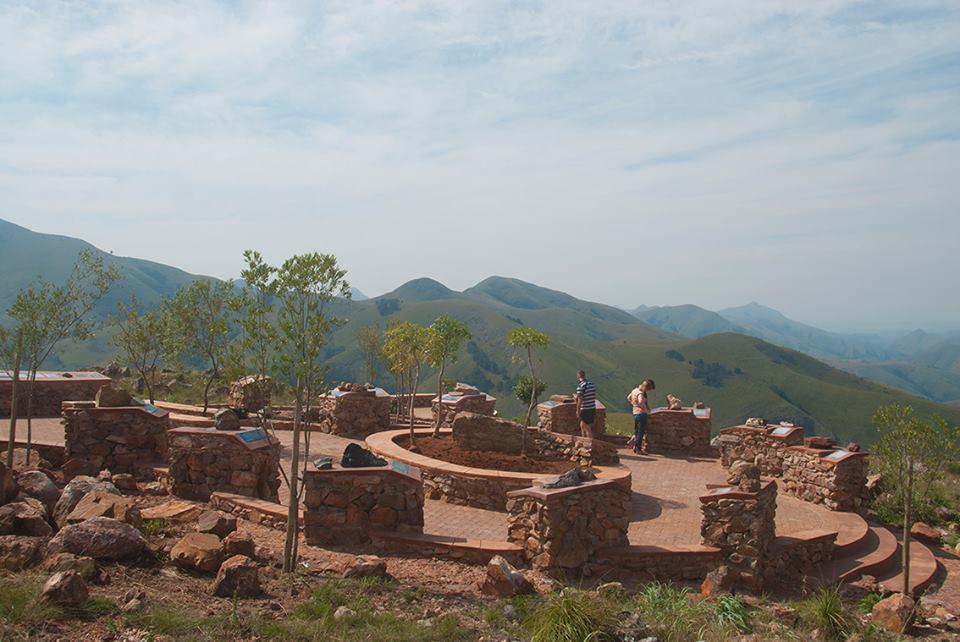 Friday, October 16, 2015 - 09:45
We are very pleased to publish Tony Ferrar's report on a recent journey along the Barberton Makhonjwa Geotrail organised by the Mpumalanga Historical Interest Group. MHIG Chairman, Duncan Ballantyne confirmed that eighty eight people attended, a new record for the young organisation. Attendees gave the recently finished Geotrail a big thumbs up. We expect it to become a major tourist attraction and inspire similar projects around the country in the coming years.
The Mpumalanga Historical Interest Group booked a conducted tour along the geotrail a short time ago. This well organised group was led by their chairman Duncan Ballantyne (Marius Bakkes was in Mozambique) and we had notice that it would be well attended.  The co-operative visitors were all organised into a minimum number of vehicles at Jathira, and we departed from the Mediclinic soon after 8am.  In total there must have been about 80 people in about 30 vehicles; everyone staying at least until lunch at Lebombo view, and about three quarters going the whole way to Bulembu. Sappi contributed a snack-stop at mid morning at geosite six which was much appreciated.  The weather was perfect, pleasantly cool and dry and sunny in the afternoon.
The stops at each site were un-hurried, allowing for a presentation talk at each, which resulted in plenty of discussion and lots of questions.  As the geosites rolled by there were increasing compliments and expressions of amazement at what they all learned, and surprise that there were such scenic and scientific riches so well presented right on their doorstep.  Roland Jones kindly helped by selling guide books and we got through over forty signed copies by the end of the day. 
The spectacular scenery encountered on the trail (via Barberton Makhonjwa Geotrail)
By the time people left they were extravagant with their praise for the geotrail facilities as a whole, and the graphics and the guide book in particular.  Credit was duly given to the Barberton Business Chamber, Batobic and Hamilton Fynch.  I suspect this was among the best attended outings ever held by MHIG.  At the end, I arrived back with the die-hards in Barberton at about 5pm, which gives a fair estimate of the time allocation needed for a substantial group of interested visitors.  At the lunch stop we liaised with the film crew who got useful footage of the large group of visitors enjoying the site.
This outing bodes well for the popularity of the Geotrail and generated requests for organised visits from other interest groups in due course.  Very positive all round!
Disclaimer: Any views expressed by individuals and organisations are their own and do not in any way represent the views of The Heritage Portal.