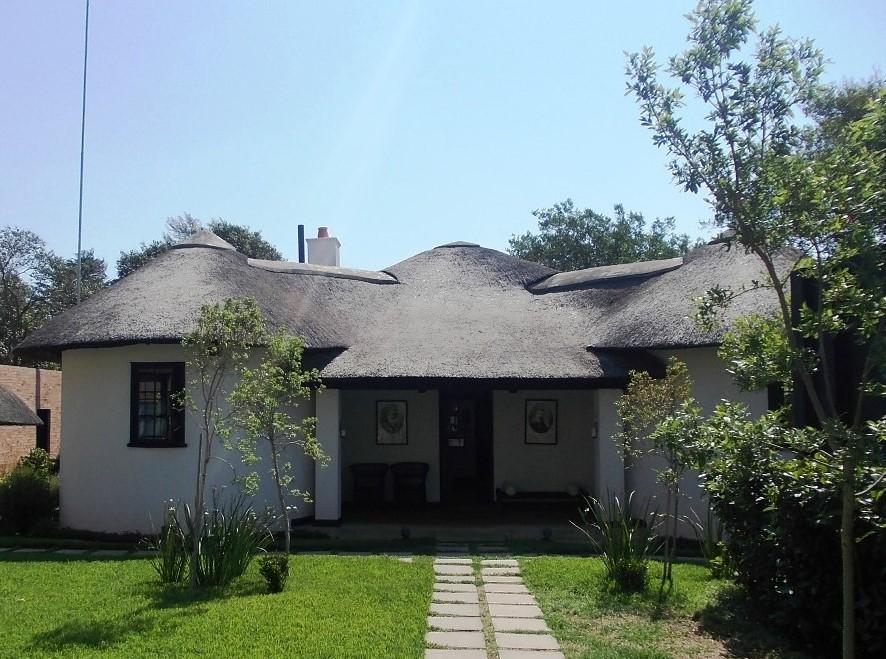 It was Herman Kallenbach's good fortune and misfortune to have met and formed a rare, deep and enduring friendship with Mohandas Gandhi in South Africa in the years 1903 to 1914. The good fortune came because to have been a close friend and associate of the man who became Mahatma Gandhi earns Kallenbach a place in Indian and South African struggle history. The misfortune followed because Kallenbach became a tortured soul as an ascetic acolyte and struggled during his entire life to find an identity and meaning in life. In 1939 Kallenbach returned from his second Indian visit to Gandhi a bitter and lonely man and died in 1945 in Johannesburg.
Kallenbach (right), Gandhi (left) and Gandhi's secretary Sonia Schlesin in 1913
That is one interpretation and perhaps it is the wrong reading based on diaries, the Kallenbach archives and Gandhi letters. It is an incomplete study as the focus is on a friendship and hence this is not the definitive biography of Kallenbach. Nor does it tell us about the other Kallenbach, the man who achieved as a prominent and successful Johannesburg architect and property tycoon. Nonetheless this is an impressive study of the relationship of Gandhi and Kallenbach and how each influenced the other. It brings to the fore and throws new light on the influential financial and organizational role of Kallenbach in the struggle for Indian rights in South Africa and the development of passive resistance, satyagraha, as a political tool and a systematic movement. Lev's careful research in the Kallenbach archives in Jerusalem moves Kallenbach from being one of many footnotes in the many Gandhi biographies to being a key partner, player, thinker, financier and soulmate. Lev sets out to give a more balanced account of perhaps the most significant personal relationship of Gandhi in his South African years.
Book Cover
Kallenbach was certainly the most important personal link between the Indian nationalist movement and the Zionist movement. This book also reveals that Gandhi's public position on Zionism and the Jewish question in the 1930s and 1940s (quite hostile and almost obtuse) did not accord with his far more sympathetic understanding of the personal decisions of Kallenbach in his later support for Zionism. It was Gandhi who urged Kallenbach to devote his resources to saving his own people, the Jews.
This is a story of the highways and byways of personal spiritual development and backtracking, the strength of ideas, the platonic love of two men and a friendship that endured years of separation and distances across continents through nearly half a century. It is also a fascinating account of the cross pollination of ideas about living the simple life and creating the idyllic rural co-operative, pre industrial community at Tolstoy Farm at Lawley to the South West of Johannesburg.
The ideas of Ruskin and Tolstoy shaped the thoughts, aspirations and ambitions of Gandhi and Kallenbach in creating their perfect rural retreat where people grew their own food, made their own sandals and became skilled carpenters and bricklayers. These early experiments at Phoenix near Durban and then at Tolstoy farm influenced Gandhi's later creation of his ashrams in India and could be a strand in the shaping of the kibbutz in Israel. The problem was how to finance such dreams and here it was Kallenbach's success as a businessman and property developer that provided the financial resources to support Gandhi, his family and his political ambitions through the South African years.  
Hermann Kallenbach (1871-1945) was a successful German Jewish immigrant architect who spent much of his professional life in Johannesburg South Africa. He came to South Africa as a young professional in 1896. He was born in Lithuania close to the East Prussian border but grew up in Germany and became a master carpenter and architect in Munich.
I approached this book from the perspective of Hermann Kallenbach and his world. I am interested in Kallenbach's Johannesburg connections and professional life as an early Johannesburg architect. Kallenbach in Johannesburg is remembered in the name of the magnificent Kallenbach Drive which hugs the rocky quartzite mountainous ridge above Orange Grove in Johannesburg. 
Walking up Kallenbach Drive (The Heritage Portal)
Kallenbach is the man credited with building the north to south cutting through the steep cliff face, Sylvia Pass. There is one delightful photograph in the book which is identified as Kallenbach, Gandhi and friends in front of a tent in Mountainview. The book has some footnoted information on Kallenbach the architect but the author relies on secondary sources and the research of others.
Kallenbach also owned a property in Pine Road in Orchards (off the main road to the north, Louis Botha Avenue - see main image). It was here that he built a home in 1907 in vernacular style of two circular bungalows, called The Kraal. Gandhi and Kallenbach lived here. Today the home, is a point of pilgrimage, guest house and a museum to the friendship, life and lifestyle of Gandhi and Kallenbach pre 1913. It has been magnificently restored and is now called Satygraha house.
Another view of Satyagraha House (Kathy Munro) 
The emphasis of the book is the friendship of Kallenbach and Gandhi. Indeed it was a remarkable relationship. Their closeness, mutual support and the exchange of ideas grew out of a closeness. Together they shaped a philosophy and strategized around political positions. They developed a programme of action for justice that had far reaching consequences. Sadly force of circumstances of war time conditions terminated the partnership in 1914 and it was not until 1937 that Kallenbach visited Gandhi in India. Kallenbach still needs a biography. The architectural practice and firm he founded (Kallenbach, Kennedy and Furner) was enormously influential in contributing to the development of Johannesburg until 1945. Kallenbach stands in the shadow of Gandhi but his own considerable achievements as an architect, business person and property developer of Johannesburg  cries out for serious study. There are minor errors in descriptions of Johannesburg but the author is Israeli.   Lev's book has the merit of bringing Kallenbach's role in financing Gandhi and as a significant figure in his own right to the fore.
A mural of Gandhi and Kallenbach in Louis Road, Orange Grove (Kathy Munro)
2017 Price Guide: Available on Amazon for $9 (second hand) up to $15. A book difficult to source locally.
Kathy Munro is an Honorary Associate Professor in the School of Architecture and Planning at the University of the Witwatersrand. She enjoyed a long career as an academic and in management at Wits University. She trained as an economic historian. She is an enthusiastic book person and has built her own somewhat eclectic book collection over 40 years. Her interests cover Africana, Johannesburg history, history, art history, travel, business and banking histories.  She researches and writes on historical architecture and heritage matters. She is a member of the Board of the Johannesburg Heritage Foundation and is a docent at the Wits Arts Museum. She is currently working on a couple of projects on Johannesburg architects and is researching South African architects, war cemeteries and memorials. Kathy is a member of the online book community the Library thing and recommends this cataloging website and worldwide network as a book lover's haven.
Monday, July 3, 2017 - 17:32