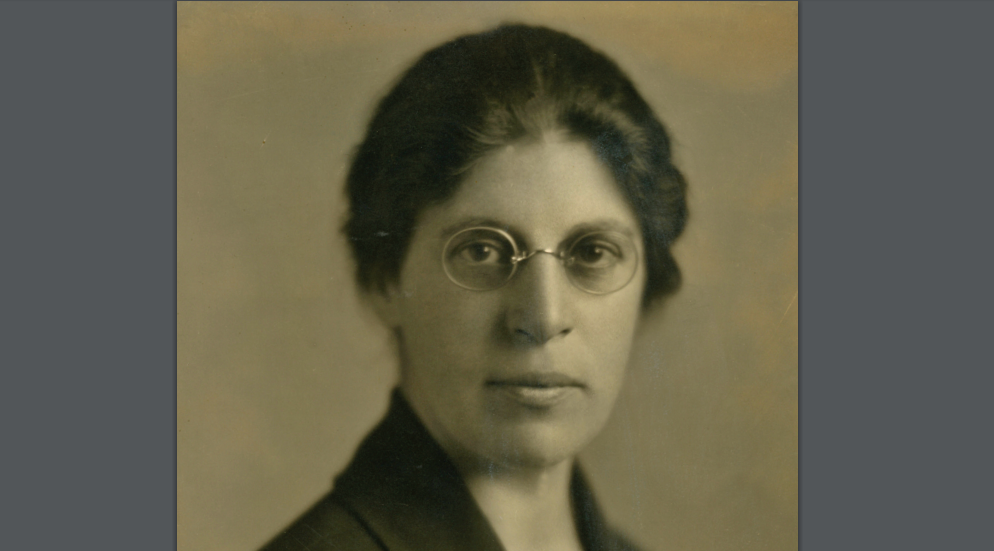 Married to Medicine Dr Mary Gordon Pioneer Woman Physician and Humanist by Jack Metz and Gordon Metz, published by the Adler Museum of Medicine, Faculty of Health Science, University of the Witwatersrand. 2016, 224 pages. ISBN 9780629690232
This is a biography of a remarkable woman, who for many years was South Africa's best known woman doctor. She was a courageous woman and devoted herself in a long professional life to the care of the sick, the underprivileged, women and babies of all races. She practised the art of medicine and served mankind as her tombstone records. Her life story has been written by a nephew and a great-nephew and draws upon the archive (three box files) of Dr Mary Gordon held by the Adler Museum of Medicine at Wits.  
Book cover
This story of Dr Mary Gordon also adds to the body of literature on the Jewish immigrant experience in South Africa. The Gordon family had their roots in Lithuania. Mary was born in 1890 into an orthodox family in Telz, her grandfather was a Telmudic scholar, religious leader and teacher. The family left Telz in 1900 and settled in Warsaw where Mary attended school. At the age of 14 she earned a certificate to teach at primary school level, but restrictions imposed on Jews limited her educational ambitions in Poland. At an early date, she aspired to become a doctor and in 1907 emigrated to Sunderland in England. Of particular interest is the chapter recounting the English Jewish immigrant experience before World War I. By 1916 Mary had qualified as a doctor at the University of Durham, an unusual career trajectory for a Jewish woman, breaking societal and gender bounds. As a young newly qualified doctor Mary gained wartime hospital experience in Morpeth, Manchester and Nottingham. In 1916 she emigrated to Johannesburg, taking up a position at the Johannesburg hospital. By this stage her family were all in South Africa. There are some interesting parallels and some differences with another recently published Jewish family immigrant story, the Schrire family of Cape Town.   
Mary settled in Johannesburg and became a naturalized South African citizen in 1917. Her association with the Johannesburg General Hospital lasted 30 years and although she went into private practise in 1919, she retained an honorary status at the Gen. A photograph of the medical staff of the Johannesburg hospital taken in 1928 shows her as one of two lone women in the large group of men. Over time Mary worked in all of the hospitals within the group of public Johannesburg hospitals including the non-European hospital, the Queen Vic Maternity hospital, the Fever Hospital and the TMI children's hospital. Mary was a member of staff of the Wits Medical school from 1923 to 1946 and has the distinction of being the first woman lecturer in medicine. One wonders why Wits never awarded her an honorary doctorate.
Old Joburg Gen (foundation stone laid 1937)
The 1932 fracas in University circles over the appointment of W H Craib to the Chair of Medicine and the possible entry of anti-Semitism in the making of this appointment is fairly discussed. The authors of this biography take up a different view to that of Bruce Murray. Mary found herself embroiled in a fight not of her making. Raikes negotiated a settlement and the five physicians, including Mary returned as clinical teachers. Mary Gordon established herself in Johannesburg as a pioneer woman physician and much loved medical teacher. She became an authority on women's health issues, and her advice on diet and obesity is as relevant today as it was when she saw overweight patients. There are some fascinating insights on working as a  medical doctor in Johannesburg between the wars. 
Mary saw service during the Second World War as head of the Department of Physical Medicine at Cottesloe Medical hospital ultimately commanding the medical 
Division at that hospital. By 1944 she was a major at Roberts Heights and had registered as a specialist physician. Dr Gordon's Jewish identity clearly mattered to her. She was interested in the development of a Jewish homeland and in 1946 she emigrated to Palestine. In 1958 Mary returned once more to South Africa after 12 years of work in Palestine, Cyprus and Israel. The reason for her return to South Africa can only be speculated upon.
In the final phase of her life (there was no such thing as retirement) she worked as a doctor at Baragwanath and associated Soweto Clinics. Quite remarkably at the age of 70 she registered as a specialist in Physical medicine and took up a post at Tara Hospital. She continued practising medicine until her death in 1971 at the age of 80.   Her bequests and endowments including a bursary at Wits reflected her belief in the medical education of women and the care of children. 
Tara (The Heritage Portal)
Obviously this is a biography of great interest to the next generation of her family and with this in mind the genealogical detail has been carefully recorded. More significantly here was a life lived during a time of momentous worldwide change, war and political struggle in South Africa and Israel. Hers was a life well lived, filled with some remarkable inspirational achievements. It was extraordinary that she notched up service in two world wars. This biography honours and celebrates a pioneering South African woman doctor of the 20th century and a life worth celebrating. The books makes a contribution to social, genealogical and medical history. 
Kathy Munro is an Honorary Associate Professor in the School of Architecture and Planning at the University of the Witwatersrand. She enjoyed a long career as an academic and in management at Wits University. She trained as an economic historian. She is an enthusiastic book person and has built her own somewhat eclectic book collection over 40 years. Her interests cover Africana, Johannesburg history, history, art history, travel, business and banking histories.  She researches and writes on historical architecture and heritage matters. She is a member of the Board of the Johannesburg Heritage Foundation and is a docent at the Wits Arts Museum. She is currently working on a couple of projects on Johannesburg architects and is researching South African architects, war cemeteries and memorials. Kathy is a member of the online book community the Library thing and recommends this cataloging website and worldwide network as a book lover's haven.
Wednesday, November 9, 2016 - 11:27