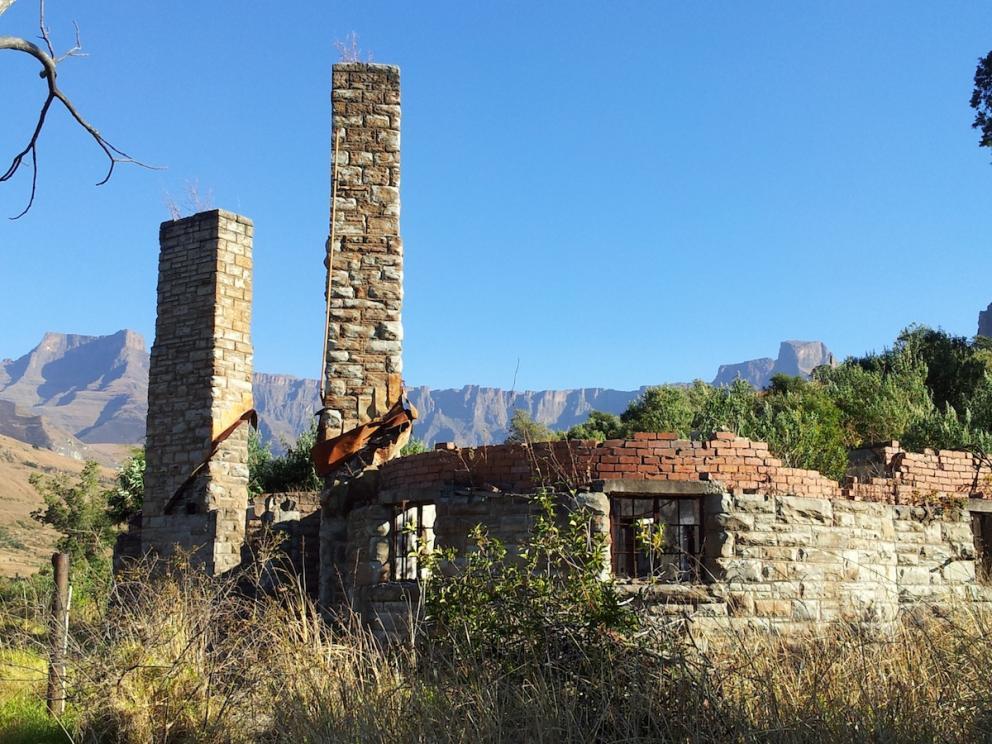 Friday, October 23, 2015 - 08:43
[Originally published 17 June 2014] Over the past year a number of community members have brought the derelict state of the Royal Natal National Park Hotel to our attention. It appears as though there is a flicker of light at the end of the tunnel with AMAFA officials visiting the site in 2013 and requesting a heritage survey to be done by a qualified heritage practitioner. This will hopefully pave the way for a range of options to restore the landmark facility. Click here to view the discussion thread with fantastic old photos and recent updates.
The Park and the Hotel were awarded the title 'Royal' after the Royal Family visited in 1947. Alan Short, the lessee at the time, expanded the facilities to ensure maximum comfort for the famous visitors. The resort became incredibly popular after the royal visit and at its height facilities included a cinema, dance hall, lounge bar, restaurant, tennis courts, swimming pool, bowling green and so much more. In the early 1960s the cast and crew of the well known film Zulu stayed at the hotel adding another layer of significance to the site. 
Rising costs and greater competition hit the hotel hard in the 1980s and 1990s and it finally closed its doors in 2000.
Below are a selection of photos taken by The Heritage Portal team in June 2014.
Disclaimer: Any views expressed by individuals and organisations are their own and do not in any way represent the views of The Heritage Portal.