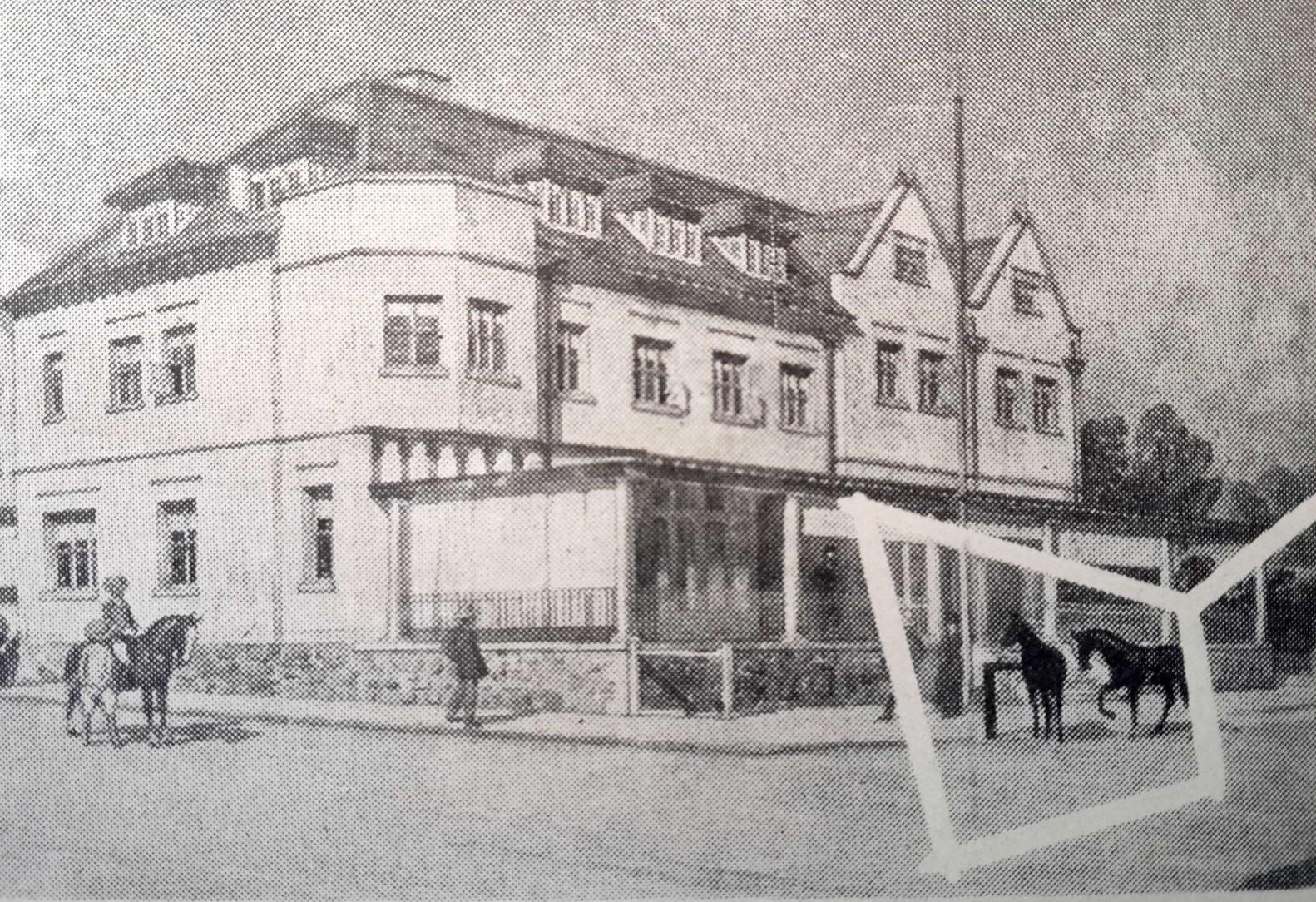 Thursday, February 9, 2017 - 16:44
While browsing through the book Seventy Golden Years (published by the Johannesburg City Council in 1956 to commemorate the city's 70th birthday), I came across a wonderful advert for Stewarts and Lloyds of South Africa. The company proudly announced that the hitching posts it supplied to the fashionable Athenaeum Club in the early 1900s were still in place over fifty years later. This was despite the Athenaeum being demolished and the reality that horses were no longer the major means of transport.
Stewarts and LLoyds Advert (Seventy Golden Years)
The advert piqued my interest and I wondered if the hitching posts were still there 61 years after the advert and 114 years after being erected. Surely six decades was enough time for a car accident to take them out, for a contractor to mistakenly remove them or for a vandal to steal them?
My first thought was to jump in my car and head out to the corner of Wolmarans and Klein Streets to search for evidence but the thought of getting caught in Joburg's afternoon rush hour traffic during a thunderstorm quickly squashed that idea. While not as satisfying as a real-world hunt, I opened my browser to check if google maps could assist. I zoomed in via the 3D view and then transitioned to street view. A Mega Bus blocked the view but after some manoeuvring the desired corner opened up in front of me without revealing any obvious sign of the hitching posts.
Corner of Wolmarans and Klein Streets. No immediate sign of the historic hithing posts (google maps)
A hint of disappointment was sweeping over me when something caught my eye to the right of the screen. A quick flick of the map controls and there they were, the historic hitching posts described in the advert as 'one of our few remaining links with a bygone Johannesburg'.
Both hitching posts revealed via Street View
Close up of one of the hitching posts (google maps)
A photo of one of the hitching posts from the advert (Seventy Golden Years)

The google imagery is from 2015 so a site visit is definitely needed to confirm the existence of the posts. It would also be great to find the plaque that was erected by the City Council pre 1956.
[Flo Bird has written in. She went looking for the hitching posts at the end of 2016 and noticed that there was new paving and no posts. What a shame!]
Commemorative Plaque
Disclaimer: Any views expressed by individuals and organisations are their own and do not in any way represent the views of The Heritage Portal.