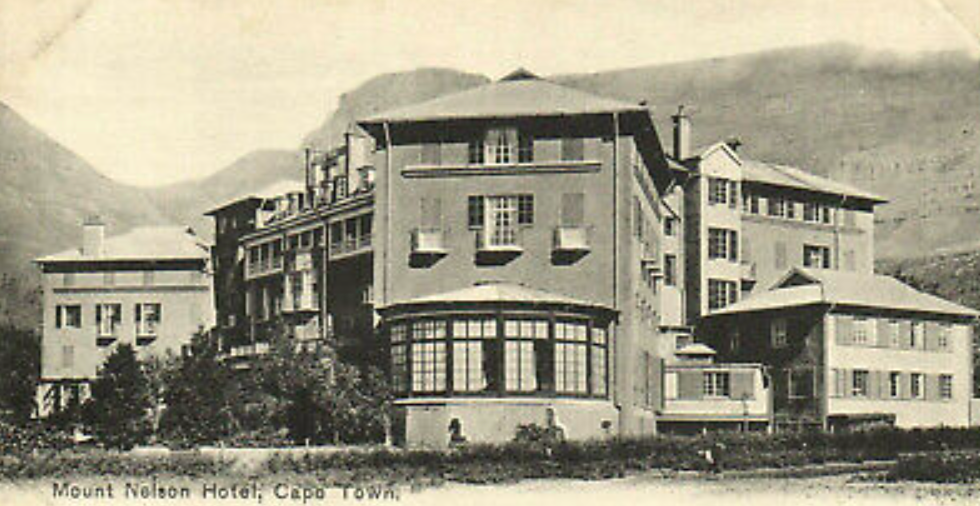 Monday, November 15, 2021 - 09:47
During the Royal Visit to South Africa in 1947 Princess Elizabeth celebrated her 21st Birthday. In a famous speech broadcast to mark the special occasion, and frequently re-broadcast since then, the Princess dedicated her entire life, "whether it be long or short" to the Commonwealth and Empire "to which we all belong".
Princess Elizabeth delivering her famous speech (Pathé News)
The media always mention that the speech was broadcast live from Cape Town on the day - but fail to note that the actual recording was made on the 11th April 1947 - ten days before her actual birthday - in the grounds of the Victoria Falls Hotel, Rhodesia, and not Cape Town's Mount Nelson Hotel.
Old postcard of the Victoria Falls Hotel
The speech was recorded, and flown by special flight to Salisbury, where it connected with a London-bound commercial flight, and rushed to Pathé News offices in the city. It was then copied and flown to Commonwealth countries to be screened in cinemas on the actual day of her birthday, 21st April.
On the occasion of her actual Birthday, the Royal Family were back in Cape Town, and another, identical broadcast was made in the grounds of the Mount Nelson Hotel, with the Princess wearing the same clothing, and with the setting in the gardens made to resemble the original broadcast as closely as possible.
Old postcard of the Mount Nelson Hotel
Of course, the actual broadcast from Cape Town on that occasion would have "suffered" the normal radio broadcasts of the 1940's - shortwave radio with crackling interference making it difficult for a speech of such importance to be transmitted clearly - and of course, there was no possibility of TV coverage!
Why was this kept such a secret? When contacted by the writer some years ago, the controller of the Royal Archives at Windsor Castle declined to confirm or deny that the "fake broadcast" ever occurred - he said he simply didn't know!  I must say I wondered why he didn't simply stop the Queen in one of the passages at Windsor Castle, and ask her.
Royal Archives at the Round Tower of Windsor Castle (Wikipedia)
Disclaimer: Any views expressed by individuals and organisations are their own and do not in any way represent the views of The Heritage Portal.