New Library Hotel Johannesburg
Wednesday, October 14, 2015 - 15:28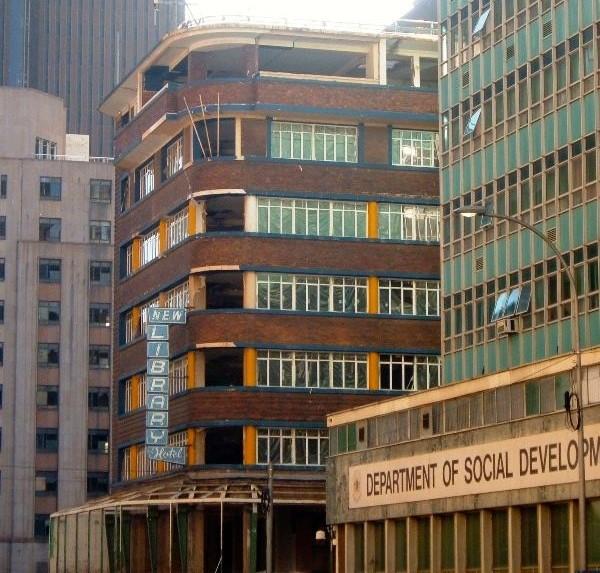 Local Champion:
Johannesburg Heritage Foundation (JHF)
This building is another victim of the failed Kopanong Government Precinct Plan of the early 2000s. The Kopanong project may be revived and according to a presentation given in a session hosted by the Portfolio Committee for Infrastructure Development there are plans to demolish and reconstruct the New Library Hotel.
Comments will load below. If for any reason none appear click here for some troubleshooting tips. If you would like to post a comment and need assistance click here. Irrelevant and inappropriate comments will be removed by the moderator. Only add background and updates to the tracking threads.