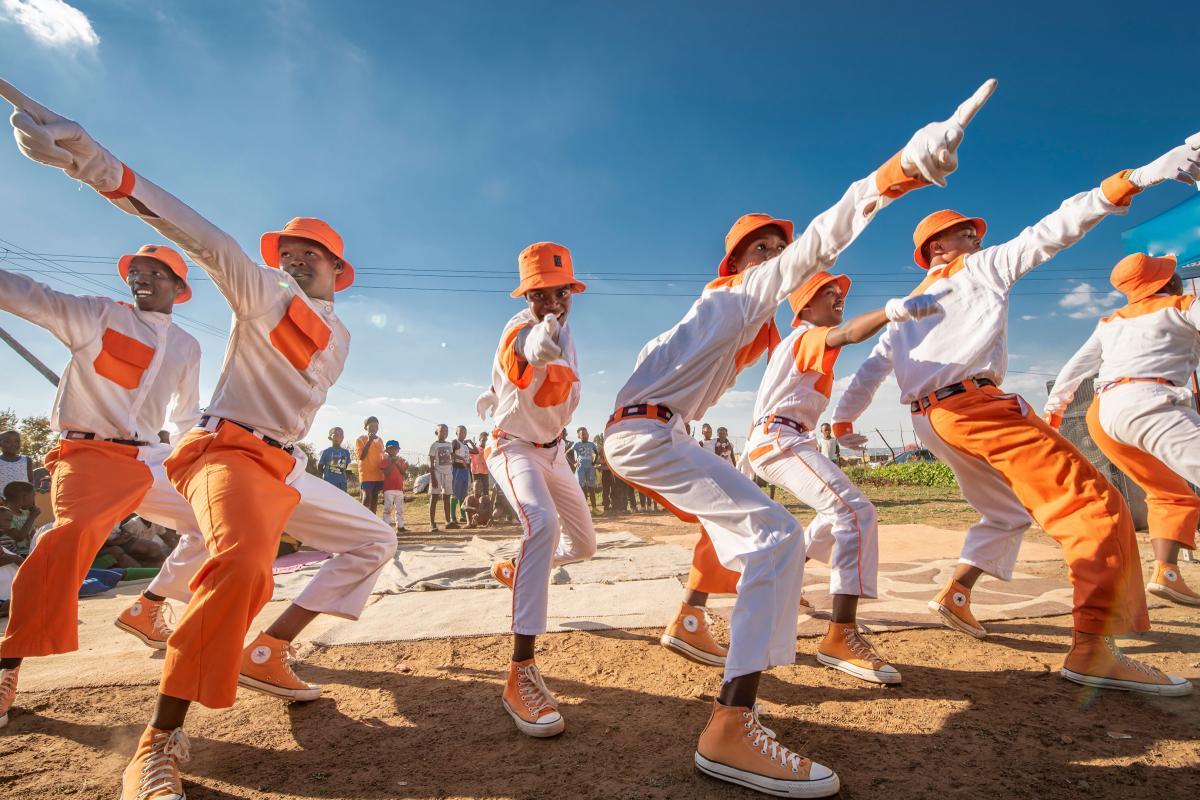 The Johannesburg Development Agency (JDA) calls for proposals to take part in the first edition of the #JoziWalks in 2020. Now in its fourth year, there will be two chances to participate as a host of the annual Jozi Walks in 2020. The first set of walks will take place in May and the second will take place in September.
#JoziWalks is a series of sponsored walking tours initiated in 2017 by the JDA in partnership with local community activists, influencers, tourism entrepreneurs, walking tour operators and heritage specialists. #JoziWalks aims to get Joburgers onto the streets to walk and engage with neighbours and the local community, and to enable people to discover and share insights and ideas about the sometimes unfamiliar neighbourhoods they explore. 
"We want to see locals and tourists alike reclaim the streets of Joburg as spaces of recreation and leisure while developing streams of income for small tour operators" says Susan Monyai, Executive Manager Marketing and Communications for the JDA.
#JoziWalks has been the launch pad of the successful Bridge Books tours which now take place throughout the year and has been a source of constant income to the downtown bookstore. The JDA hopes to replicate this success and develop sustainability amongst walking tour operators.
Old Bridge Books shop window (The Heritage Portal)
Other successful walks to have participated in Jozi Walks include the Alexandra Bicycle Tours which have been running since 2010 and won the coveted TripAdvisor Excellence award.
This year, the JDA encourages walks that have an element of inclusivity and universal access running through them.
Anyone is eligible to host a walk but they must take place in neighbourhoods in which the JDA has a development project or focus, including the inner city and surrounds, Soweto and surrounds, Diepsloot, Orange Farm, Alexandra to mention a few.
Orange Farm JoziWalks 2019
The JDA also encourages hosts to consider a central theme for their walk, from food heritage to fashion to attract a more diverse range of walkers and showcase the many different facets of the city. 
Ten walks will be selected for the #JoziWalks weekend which will take place over the May 9 – 10 and 16 -17 May-weekends. Each successful walk application will receive set sponsorship amount to plan and implement a walk.
For more information, there will be an open briefing session on Tuesday 28 January, from 10:00 to 12:00 at the JDA offices (The Bus Factory, 3 Helen Joseph Street, Newtown, Johannesburg). Attending the briefing is not compulsory. Click here to download application forms.
Application forms can be found on the Walk My Jozi Facebook Page (click here to view). Applications submitted by email close on 7 February at 23:59 pm. Please submit applications to yusrah@groundedmedia.co.za and dimakatso@groundedmedia.co.za.
Alternatively, a hardcopy application can be dropped off at a JoziWalks box at the reception of the JDA Offices, The Bus Factory, 3 Helen Joseph St, Newtown, Johannesburg by 16:00 pm.
For more information contact Yusrah at yusrah@groundedmedia.co.za or call 011 544 1900.
Category:
Announcements
Opportunities
Created
Wednesday, January 22, 2020 - 11:20
Disclaimer: Any views expressed by individuals and organisations are their own and do not in any way represent the views of The Heritage Portal.