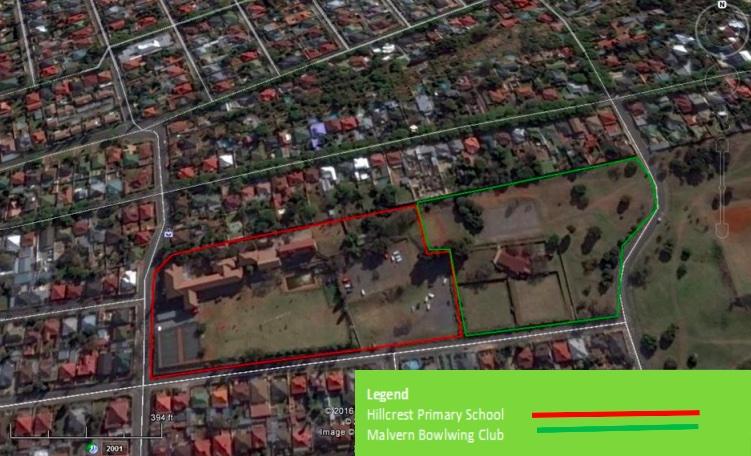 Expiry:
Wednesday, December 6, 2023 - 00:00
The study area is located at number 38 Naiad Street in Malvern, West of Bedford Gardens, South West of Eastgate shopping Mall. The proposed Civil Upgrade of Hillcrest Primary School will require an HIA as the upgrade involves structures that are older than 60 years of age and are protected by law under Section 34 of the NHRA of 1999 that protects buildings that are older than 60 years of age.
Scope of works
Refurbishing roofs and celings on the buildings.
Renovating any other damaged facilities, these include; windows, window seals, doors, door frames, ceilings, entirely vandalised classrooms, chalkboards, floors, toilets, gutters, drainage systems etc.
Ramps for wheel chair.
Commenting period: 05 November to 06 December 2023
Any Interested and Affected parties are invited to comment on the proposed project are invited to comment in writing to the Provincial Heritage Authority at 35 Rissik Street Surrey House, Johannesburg, 2000 or email to lesego.ramela@gauteng.gov.za / noluthando.cembi@gauteng.gov.za. Alternatively you can email the heritage specialist Mrs Kgothatso Muroyi on Email: admin@tsimba-arch.co.za / rmuroyi23@gmail.com | Phone 0813 717 993
Category:
Public Participation
Town Planning
Created
Thursday, November 9, 2023 - 16:54
Disclaimer: Any views expressed by individuals and organisations are their own and do not in any way represent the views of The Heritage Portal.