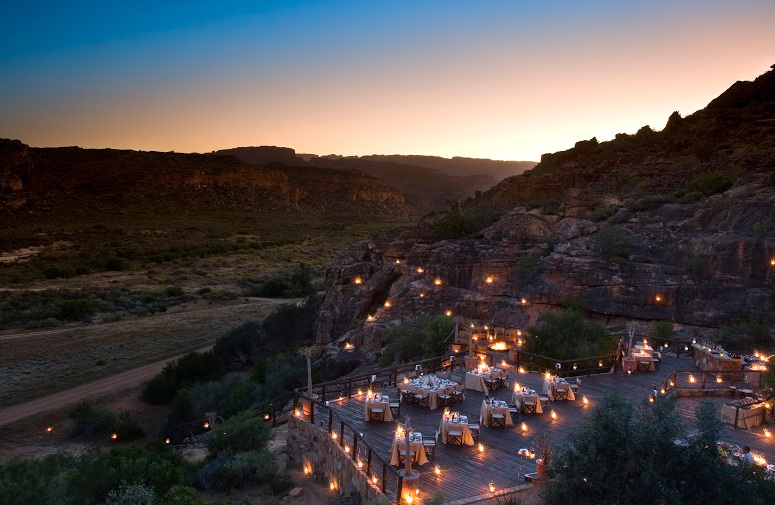 Expiry:
Wednesday, May 11, 2016 - 00:00
The African Responsible Tourism Awards celebrate the most inspiring stories in responsible tourism on the African continent and showcase tourism organisations which are, actively and demonstrably, taking responsibility for making tourism stronger. The first African Responsible Tourism Awards is part of the family of regional Responsible Tourism Awards which culminate each year with the World Responsible Tourism Awards which are presented at WTM in London on World Responsible Tourism Day.
The awards are organised by Better Tourism Africa, under license by Responsible Travel.
The awards ceremony is hosted by World Travel Market Africa.
Media partners for the event are African Independent, Responsible Traveller, Socially Unforgettable and Studico. 
Best Contribution to Cultural Heritage Conservation – supported by Sustainable Tourism Partnership Programme
Gold Winner:   Bushmans Kloof Wilderness Reserve 
Contact:  Verena Neumayr-Howes   Email: verena@fivestarpr.co.za   Twitter: @bushmanskloof  
Judges' reasons for winning: "The Gold Award went to Bushmans Kloof Wilderness Reserve, custodian of over 130 unique San rock art sites. At its heart Bushmans Kloof is about the conservation of this remarkable heritage and culture. Over the past few months Bushmans Kloof has been one of the main sponsors of a unique troupe of dancers from Wupperthal – a small, impoverished village in the area. Die Nuwe Graskoue Trappers has not only been reviving the art of the Rieldans – a traditional dance form – but has also placed Wupperthal on the world map – taking the 2015 World Champions of the Performing Arts by storm. "
For more information on the African Responsible Tourism Awards visit http://www.responsibletravel.com/awards/africa/
Created
Monday, April 11, 2016 - 18:00
Disclaimer: Any views expressed by individuals and organisations are their own and do not in any way represent the views of The Heritage Portal.