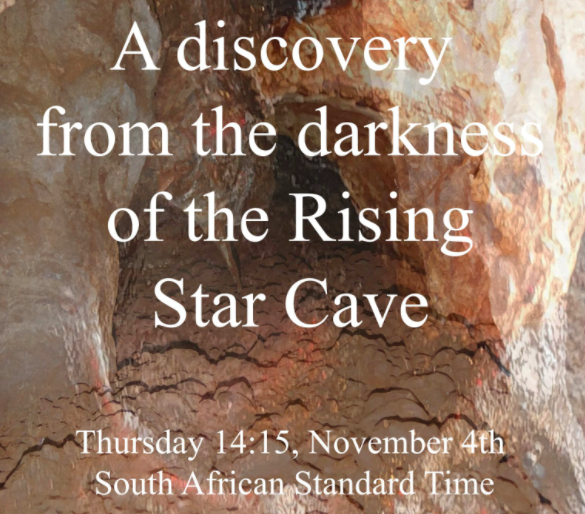 Expiry:
Thursday, November 4, 2021 - 00:00
Coming soon from the depths of the Rising Star Cave in the Cradle of Humankind World Heritage Site, Johannesburg, South Africa. Join us on Thurdsay 4 November for a big announcement with Professor Lee Berger from the University of the Witwatersrand. The discovery is related to Homo Naledi and "adds mystery as to how these many remains came to be in these remote, dark spaces of the Rising Star Cave system", says Prof Berger.
The Centre for Exploration team will describe results published in two papers in the Open Access journal, PaleoAnthropology. Members of the team will be available for media interviews in person and on online media platforms.
Register for the online media announcement here.
Created
Wednesday, November 3, 2021 - 10:22
Disclaimer: Any views expressed by individuals and organisations are their own and do not in any way represent the views of The Heritage Portal.