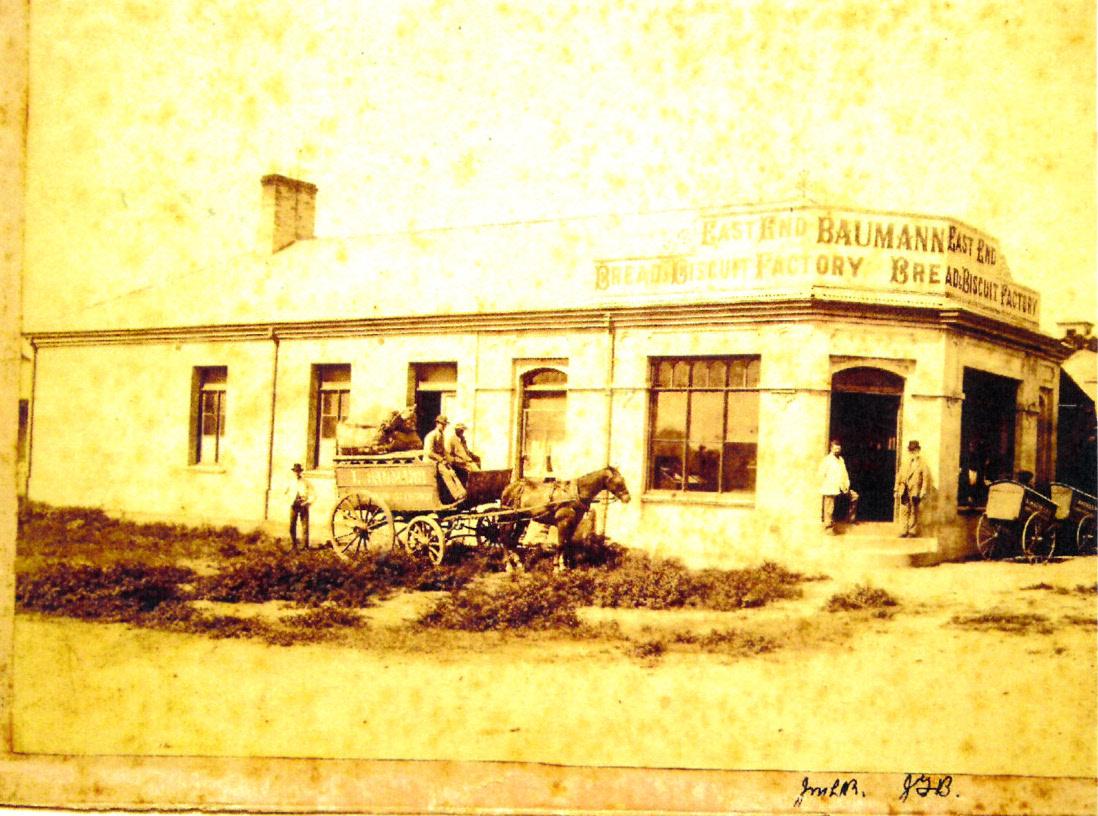 Thursday, August 12, 2021 - 08:57
I recently came across an article about Barberton written by Esmé Lownds (click here to read). At that time I knew very little about James Stopforth apart from the fact that he had known my grandfather when he lived in Durban and I felt that Ms Lownds would perhaps like to know a bit more about Stopforth's earlier days.
I have since learned of course that Stopforth became famous and that there is a museum in Barberton and that his earlier life is very well documented. There were however still a few small facts that I could perhaps have conveyed to Ms Lownds about Stopforth and also some facts about his partner Bill Bowman.
Stopforth House Barberton (Google Maps)
I have since learned, of course, that Ms Lownds is deceased.  However, here are still some facts about the two men which might or might not be of interest to the heritage community.
My interest in this subject originally arose from an extract from an article that I had read many years ago written by W.C. Scully in his Reminiscences of a South African Pioneer which refers to Stopforth & Bowman. It read as follows :-
We arrived at the Lower Camp one morning at about nine o'clock, more than half-starved. I shall never forget my wolfish sensations as we flung down our swags at Stopforth and Bowman's eating house and called for breakfast. I then enjoyed the heartiest meal of my life after which I sat back pulling at my pipe and noting with astonishment the amount of food which Mulcahy consumed.
I thought he would never stop; plateful followed plateful in an apparently endless endeavor to sate the insatiable. However, all things must come to an end; so, eventually, did Mulcahy's gargantuan meal. As he paid the prescribed fee of two shillings, I thought Stopforth looked pensive.
After resting tor some ten days, and the weather having in the meantime cleared, we made another start. We had decided to commence our journey after a good meal, so struck our tent early one morning at the Upper Creek.
We put down our swags at the door and entered. It was barely eight o' clock so no other customers had arrived. The eating-house was a large marquee tent with rough tables and benches on either side of a passage down the middle.  At the end of this passage a square piece had been cut out of the canvas, and it was through the resulting aperture that plates were passed to and from the kitchen Bowman it was who presided over the cooking while Stopforth did the waiting.
We took our seats at one of the tables and called for breakfast. Stopforth stood for a few seconds and regarded Mulcahy with a somber eye. Then he strolled slowly down the passage and called through the aperture :-
"Bill"
"Hullo?"
My partner was enormously pleased at this compliment to his prowess: for months afterwards he used to chuckle at the remembrance of it.
The article could raise some questions, such as, who was this Bill Bowman, where did he come from and where did he go to?  How did he happen to meet up with Jimmy Stopforth and why was he the cook whilst Jimmy Stopforth was the waiter?
John Baumann (Short History of the Biscuit Industry in South Africa)
Bill Bowman's correct name was John Frederick Baumann. He was born in 1824 in the little village of Niederstetten in the Kingdom of Württemburg, (later absorbed into Germany). At an early age he emigrated to England. He sailed from Hull to Durban in 1851 - a voyage that lasted about three months and started a business as a baker. (What does one do during three months at sea on a sailing ship that is less than two cricket pitches in length I wonder?).
He was my great-grand-uncle, (i.e. my grandfather's uncle), and was referred to by the family as "Old Uncle". He invited my grandfather, Leonhard, (his nephew) to join him in Durban in 1880 and take over his bakery business.
John Baumann must have met Jimmy Stopforth during the latter's residence in Durban. Below is the first page of a Deed of Transfer of Property from Baumann to Stopforth. It was a portion of Lot Number Ten in Block E. This block fronted on West Street. The sale took place on the 14th November 1862 and the amount paid from £57.10.0 Shillings. This area later became part of Plowright Lane. Also attached is a plan of Block E showing the position of Stopforth's purchase.
Deed of Transfer
Stopforths Property in Block E
The two men appear to have got to know each other whilst living in Durban. Durban had a very small settler population (3,390) at that time. I presume they met up again later on the gold fields and decided to go into business together. Baumann would obviously have been the cook because of his familiarity with ovens and the baking of bread.
At the time of their partnership John Baumann would have been about fifty years of age and Jimmy Stopforth would have been thirty-six.
The partnership did not last longer than about two years (1874 to 1876). Conditions became very depressed in the goldfields area. In fact a local newspaper announced that it was discontinuing publication because of this. Several announcements appeared in the Lyndenburg Advertiser and the Gold Fields Mercury advising the public of the dissolution of their partnership.
John Baumann after leaving the gold fields travelled to England to call on relatives there before the journey to Durban where he intended to re-establish his baking business. Whilst in London he met quite by chance a nephew, Leonhard (J.M.L. Baumann), (aged twenty-seven), who had established himself in a bread baking business in London. He had not known of Leonhard's existence before this. Three years later John, having no successor, wrote to his nephew suggesting he come to South Africa and join him in his bread baking business. Within a few years he transferred the business to Leonhard.
Stopforth on the other hand had moved to Barberton.
The Stopworth Bakery in Barberton
John had re-started his business on leased premises. The lease soon expired and so in 1881 his nephew built a new factory on vacant land near the corner of West Street and Point Road. The main image above is a picture of the new bakery taken from the booklet "A Short History of the Biscuit Industry in South Africa". The two gentlemen standing at the door being "Old Uncle" and my grandfather J.M.L. Baumann.
Little did John know at that time that the bakery that he had initiated would one day become extremely well known. Leonhard originally traded under the name of Baumann but in 1915 converted it into a private company which he called Bakers Ltd. It became the leading bread bakery in Durban and also controlled all the biscuit companies in South Africa. I could mention that the booklet (ISBN No. 0-620-36443-2), compiled in May 2006, can be read in its entirety on this website.
John Baumann's daughter had a daughter, Florence, who had six children. One of Florence's grandchildren moved in recent years with her husband to Australia and I am in correspondence with her.
Disclaimer: Any views expressed by individuals and organisations are their own and do not in any way represent the views of The Heritage Portal.