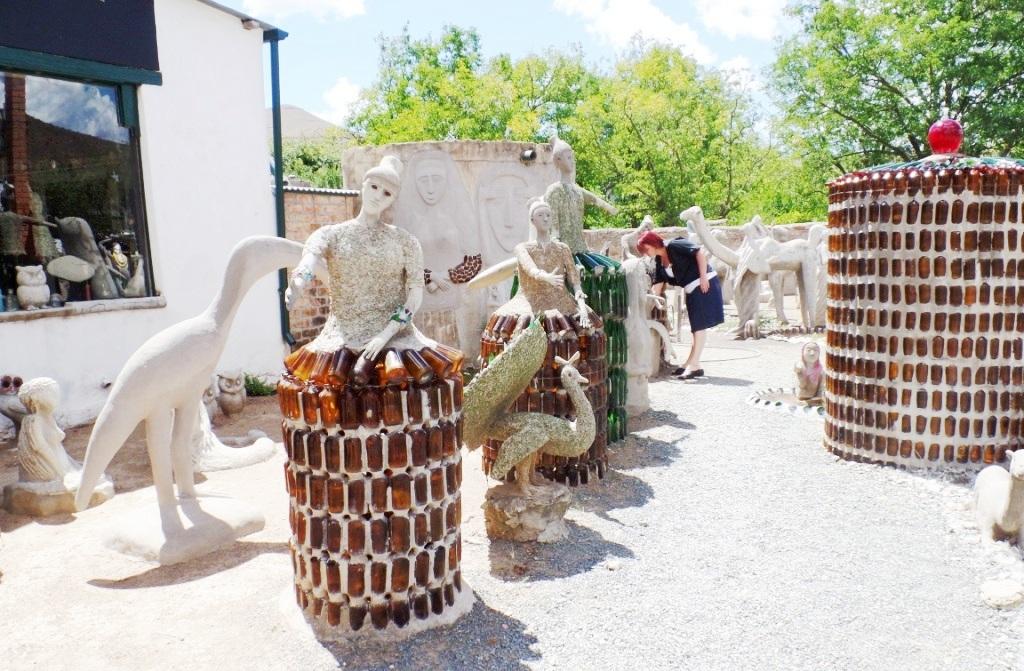 Wednesday, March 27, 2019 - 04:52
As a child my gran used to take me to walk through the gardens of the famed Old Word Concretes that have in existence since 1919. This place was my place of enchantment. The little fat cherubs and elves. I still have their pots in my garden. Well I had... I think my landscaper son has taken them away. He too is an artist and, how bizarre never having told him this story, his sculptures are in the category of outside art.
One of my lecturers many many years ago now (circa 1970s} told me that I belonged to the "uncharacterised few who bordered on the alternative" (I think he meant mad) as I revere the freedom of expression that very few people are able to conceptualize and carry forward, ignoring the rigid notion of art, or what is acceptable.
He challenged me to enter a competition and submit a thesis on art which I did and I won R200.00 (a fortune then). It paid for my 1955 Morris Minor car and two terms at tech, art school. I called it 'Outsider Art' - Helen Martens from the Owl House, Nieu Bethesda, being a prime example. Her renditions of people and animals are for me, perfect.
Helen Martens' 'bottle lady (top) and others (Bev Young)
In East London we had Ernest Sieg, proprietor of the Copacabana Tea Garden, who created a wonderland in order to raise money for charity in 1960. The tea garden closed after almost 45 years of giving joy and wonder to thousands of children and raising a considerable sum of money for charity until the municipality expropriated the land.
A selection of Copacabana statues
I found a Mrs van der Mescht of Alexandria, district of the Eastern Cape where I live now. This remarkable woman, was both the station master and post mistress of Zuney Du Mond, a narrow gauge section of the area and had been there for 42 years when I met her. She had 8 children and said in her own words: "hulle is nie so lekker nie". Apparently her deceased husband had not been too lekker either, although he created these amazing creatures, when "in his cups" as my granny used to say. He could neither read nor write but loved comic books. It was from 'reading' these, that he created the statues. He used heads of dead buck as well and made strange bodies for them.
Mrs van der Mescht died some time back, and in truth I never went back to see her, her work and life. However, on my return visit, the station had been looted, and all I could find to photograph were a few broken statues. All is not lost, as I have subsequently been contacted to say that a farmer has saved them and that I may visit him whenever it is convenient for me.
The broken statues of Zuney Du Mond (Bev Young)

Then of course we have the incomparable Khoisan art. The sheer magic, the unparalleled enduring ability to paint in a few lines, humans, animals and in doing so, they need no explanations at all.
Khoisan art (Dordrecht Museum)
 
In our world today, we have come to accept what we term 'modern art' and I will confess, to not understanding all of it. I am an art collector. There is no theme to what attracts me. Once I fall in love with a piece of art, I will sell my soul to own it.
Bev Young is a prolific researcher and writer on Eastern Cape history. She has explored thousands of significant spaces and forgotten places across the province. Her archive of material is a priceless resource.
Disclaimer: Any views expressed by individuals and organisations are their own and do not in any way represent the views of The Heritage Portal.