Old Park Station Clock Johannesburg
Tuesday, October 20, 2015 - 12:13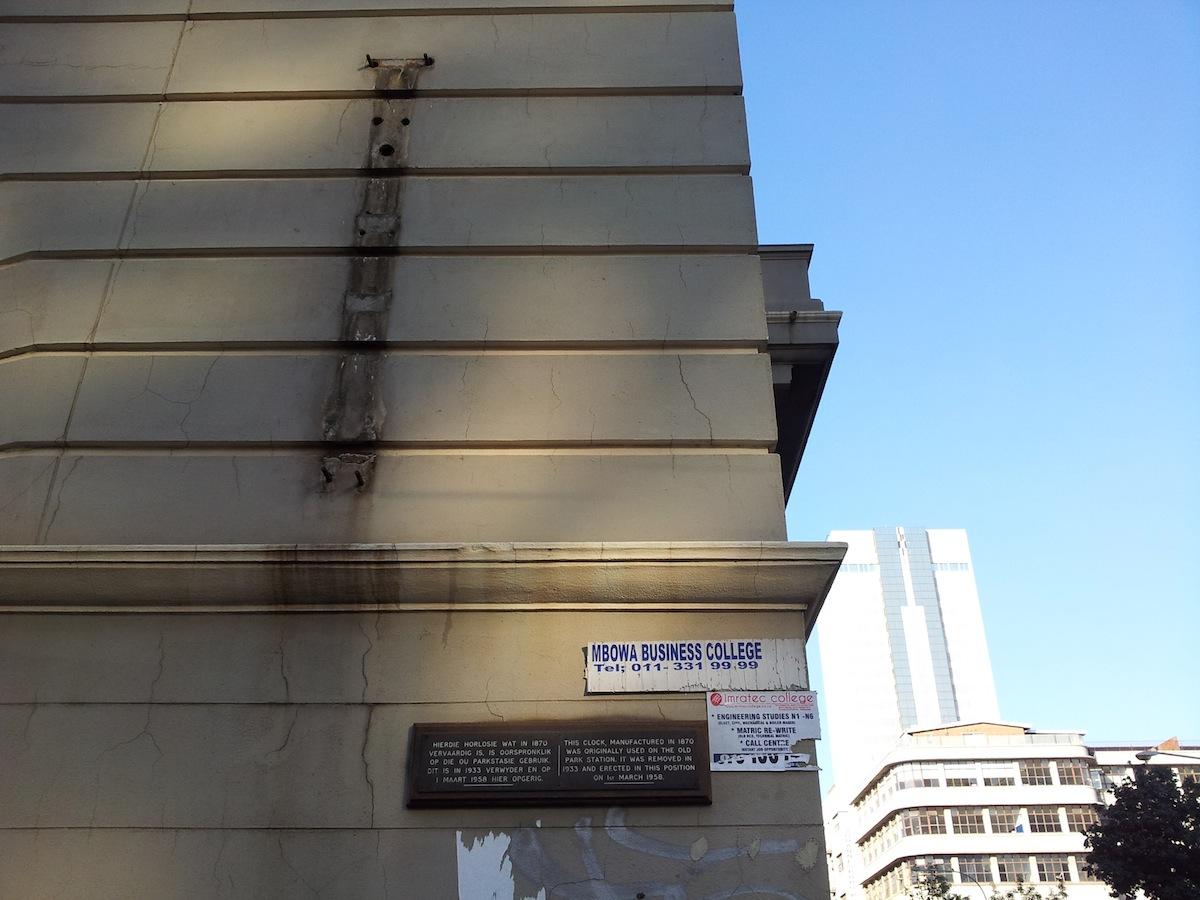 [Published in 2013 - Resolved in 2015] It has recently come to light that the iconic clock on the Transnet Building in Rissik Street Johannesburg is missing. The plaque on site reads as follows: "This clock, manufactured in 1870 was originally used on the old Park Station. It was removed in 1933 and erected in this position on 1st March 1958."
We will contact Transnet urgently to find out if the clock has been intentionally removed or if it has been stolen. Follow this thread for updates.
Comments will load below. If for any reason none appear click here for some troubleshooting tips. If you would like to post a comment and need assistance click here. Irrelevant and inappropriate comments will be removed by the moderator. Only add background and updates to the tracking threads.