Indian High Commission Boundary Wall Pretoria
Monday, May 23, 2016 - 10:36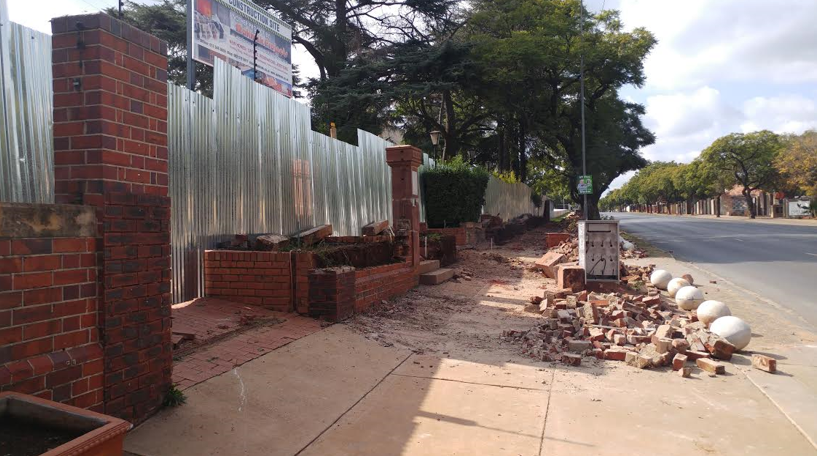 Members of Tshwane Building Heritage have reported that the historic boundary fence of the Indian High Commissionn in Pretoria is being demolished. It appears as though the Provincial Heritage Resources Authority Gauteng (PHRAG) issued a permit for this work. Various interested and affected parties are concerned that they were not made aware of the demolition.
Members of the Arcadia Residents and Ratepayers Association (ARRA) met with the contractor over the weekend. Apparently the permit from PHRAG approves the rebuilding of the wall to the original design. ARRA is concerned that as a registered interested and affected party it was not notified or requested to make any comments on the application.
The Indian Embassy is located on the corner of Francis Baart (Schoeman Str) and Eastwood Str. Please use this thread top add background and updates.
Comments will load below. If for any reason none appear click here for some troubleshooting tips. If you would like to post a comment and need assistance click here. Irrelevant and inappropriate comments will be removed by the moderator. Only add background and updates to the tracking threads.