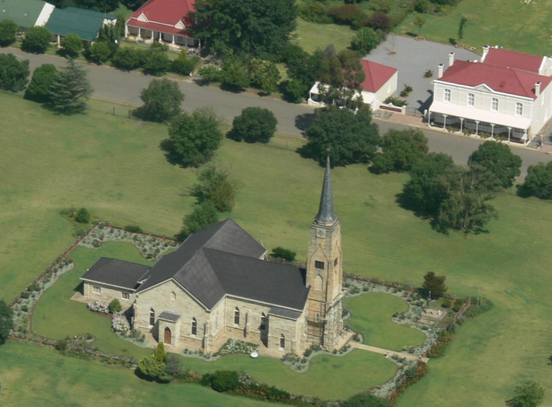 Originally named Marthinus Wesselstroom after President Pretorius on 6 November 1859, Wakkerstroom celebrates its 160th year in 2019. It was laid out by Swart Dirk Uys using a "riem" cut from the hide of an Eland to measure out the town around the central NG Kerk. The village teems with rich history and interesting stories varying from Gandhi's visit to the Wars.
Wakkerstroom, being then the first town on the Natal border, was one of the first to be occupied by British troops from the 58th North Staffordshire and the 80th South Staffordshire regiments as well as the 1st Kings Dragoon Guards, during the 1st Boer War. Wakkerstroom's historical graveyard holds the grave of its founder, Dirk Uys, memorials to the Anglo-Boer war of 1899-1902 and to the 18 British soldiers killed during the Transvaal War of Independence in 1880/1.
Now Wakkerstroom, Mpumalanga Dorp of the Year 2018 is known Internationally for its birding and for high altitude running & biking. It has a host of biomes and amazing wildflowers, photographic opportunities, fishing and other attractions.
Click here to visit the Wakkerstroom Tourist Association website to see the calendar of events for 2019 including the 10th annual Classic Music Festival and Mountain run/ walk challenge, the Vlei Fees, Oesfees, Art & Craft Ramble and the Re-enactment of a battle.
Other interesting facts about this historical village:
The Paul Kruger bridge was named and built over the Wakkerstroom river in 1893 after President Paul Kruger was stuck in the nearby drift! Later the Wakkerstroom river later known as the Utaga river is where the first Zionists were baptized.
There are still remnants of blockhouses and military fortifications in Wakkerstroom and the surrounding area.
Wakkerstroom Village hosts a few heritage sites and a lot of well preserved churches and buildings, including a Bank Building of 1926 originally housing Die Nationale Bank van Zuid Afrika (subsequently Barclays Bank), the first Harvey Greenacres Department Store erected in 1895, and a wooden framed corrugated iron house dating back to 1887.
The Sandstone Courthouse of 1897 is believed to be the only building to be built without a cornerstone due to a dispute over who should lay it. This is where the burghers assembled before they rode out to the Anglo- Boer War
Category:
Announcements
Events Exhibitions Tours
Created
Monday, November 12, 2018 - 18:22
Disclaimer: Any views expressed by individuals and organisations are their own and do not in any way represent the views of The Heritage Portal.