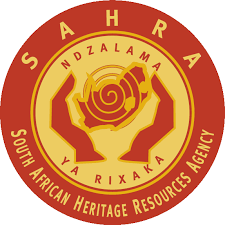 Expiry:
Sunday, December 13, 2015 - 00:00
The South African Heritage Resources Agency (SAHRA) is an agency of the Department of Arts and Culture tasked with an overall legislative mandate to identify, preserve, protect and regulate heritage resources in South Africa. SAHRA invites suitable applications for the following positions: Heritage Officer: Maritime Underwater Cultural Heritage (Maritime Underwater Cultural Heritage Unit)
Main purpose: Assist in managing, protecting and promoting maritime and underwater cultural heritage resources. This will include implementing the relevant section of the National Heritage Resources Act, No 25 of 1999.
Job Grade: Paterson C3 (basic plus normal company benefits) 
Key performance areas:
Conducting archival and oral history research, site survey,  assessment and monitoring,
Assisting in the development and maintenance of the MUCH GIS,
Communicate with Public and Facilitate stakeholder engagement
Closing date: 13 December 2015
If you do not hear from us within one month of the closing date, please accept that your application has been unsuccessful. Please note that SAHRA is an equal opportunity employer and also reserve the right not to make an appointment.
Requirements:
A Bachelor's degree in Archaeology, especially Maritime Archaeology, or a degree in a related discipline such as History
At least 3 years' practical working experience in heritage management, archaeology or historical research
A Class 4 commercial diving licence with 2 years' experience would be useful
A valid driver's licence (essential)
Boating skills
Underwater mapping skills
Time management skills
Proven experience in archival research and historical data gathering
Computer literacy in MS Word, Excel and PowerPoint (essential)
Knowledge of MS Access and at least one GIS package
Good interpersonal skills (essential)
Public speaking skills would be an advantage​
All positions will be based at our Head Office in Cape Town, unless otherwise stated.
Interested persons are required to forward a letter of application and detailed CV to the Human Resources Unit, South African Heritage Resources Agency, PO Box 4637, Cape Town or 111 Harrington Street, Cape Town or via e-mail to smasikane@sahra.org.za
Please ensure that the name of the position that you wish to apply for is clearly indicated in the subject line.
Created
Monday, December 7, 2015 - 15:06
Disclaimer: Any views expressed by individuals and organisations are their own and do not in any way represent the views of The Heritage Portal.