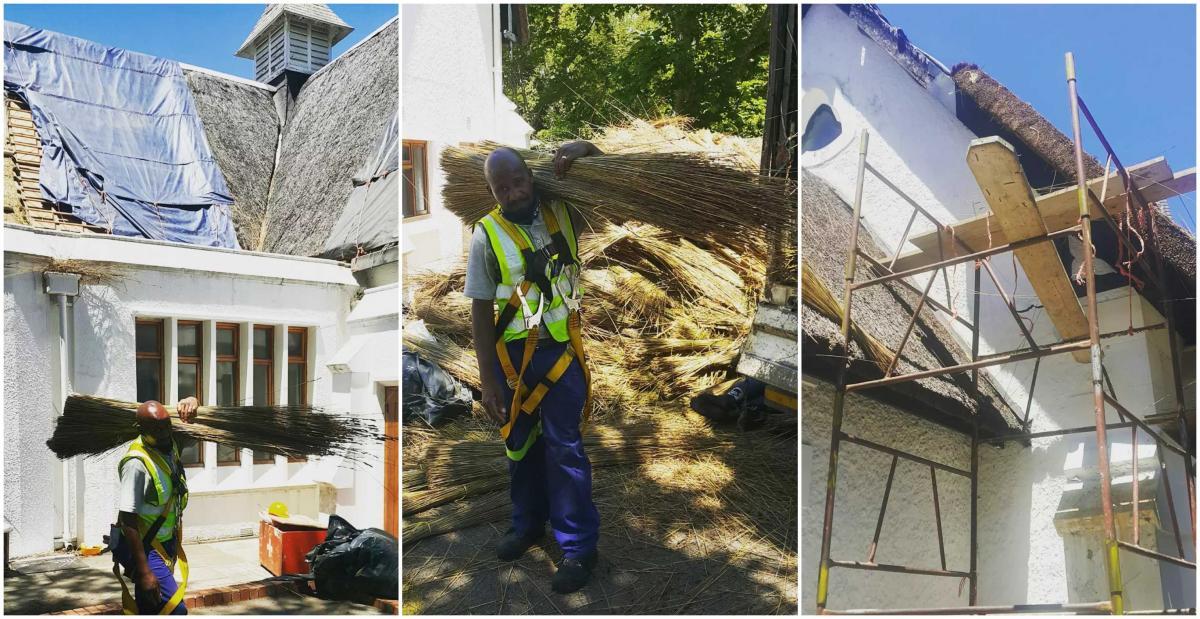 Expiry:
Thursday, March 31, 2022 - 00:00
The Simon van der Stel Foundation is proud to be co-sponsors of the much needed rethatch of this beautiful, historic church. Built in 1877 and extended in 1892 and 1964 the church has been a landmark next to the Aderne Gardens, during the development of Claremont. The Gardens formed part of the Aderne family estate and in 1876 local businessman Henry Aderne acquired the land adjacent to his father, Ralph Henry Aderne's, property for the construction of the church. It has been declared a Provincial Heritage Site and important for its intactness, rarity and aesthetics, being an early example of the Gothic Style that became popular for church buildings.
Last thatched some 28 years ago the roof was in urgent need of repair and, when approached by the congregation The Simon van der Stel Foundation agreed to contribute R300,000 towards the cost of replacement. The congregation also went about raising funds through various innovative schemes and the final amount required was met with a generous bequest from one of the late parishioners.
Rennie Scurr Adendorf generously agreed to take on the heritage permit requirements and oversee the project pro bono and JNA Roofing, Western Cape has now started on the re-thatching. Repairs to woodwork and general painting will follow next year with Zequal Construction.
Created
Wednesday, December 1, 2021 - 21:02
Disclaimer: Any views expressed by individuals and organisations are their own and do not in any way represent the views of The Heritage Portal.