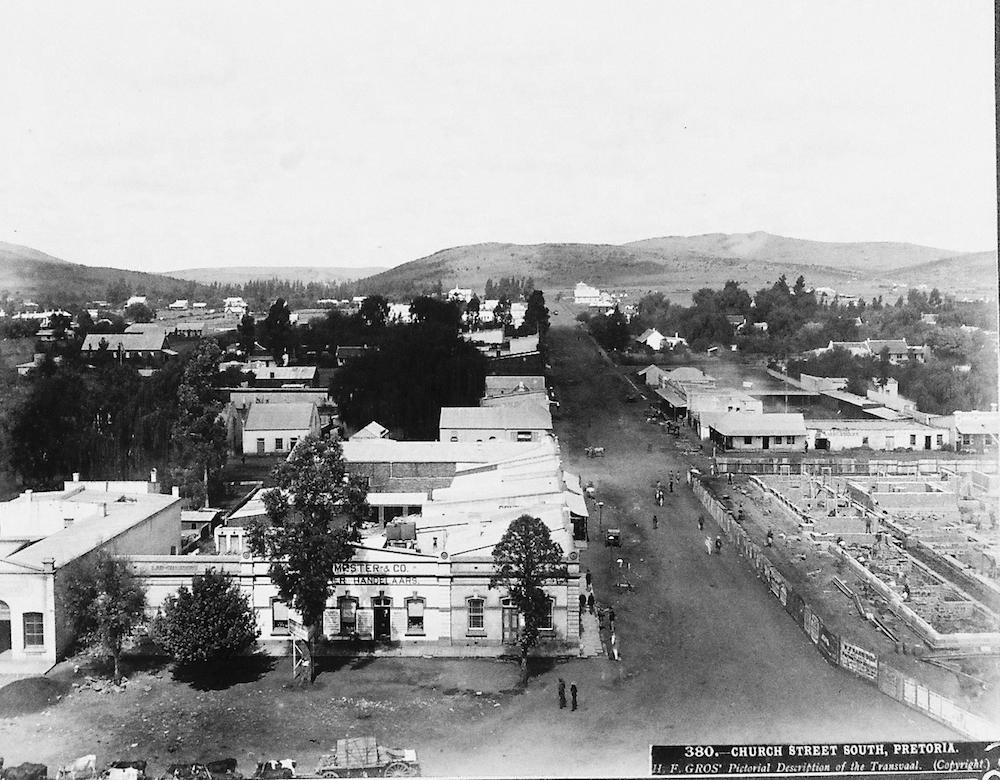 Expiry:
Thursday, March 3, 2022 - 00:00
[Update - This item sold for a record price of $32 000] Antiquarian Auctions would like to bring your attention to Lot 5 in Antiquarian Auction 97 which is currently on Preview with the sale beginning at 6.30pm SA time this Thursday the 3rd March and which we have the privilege of listing. It is an excellent copy of H.F. Gros' s Picturesque Aspects of The Transvaal, an extremely scarce and desirable photographic album of 1888. This item is missing from several of South Africa's top museums and libraries. In view of the Heritage significance of this album, it is only being offered for sale to South African buyers. Below please find a copy of the Auction listing and multiple images are included in the online listing. (https://antiquarianauctions.com/seller/lots/46457).
Ronald Levine - rlevine@icon.co.za
H.F. Gros - Picturesque Aspects of the Transvaal
Published: H.F. Gros, Pretoria, 1888
Edition: 1st.
Lot 5 Preview
Reserve: $1,500
Estimate: $4000 - 5000
The rare first (1888) edition of this early South African photographic masterpiece. Oblong Folio. (38 x 27cms.) Pretoria. Recased in the original green gilt decorated and titled buckram boards with new plain endpapers (the original patterned endpapers bound in) and new cloth hinges and rebacked in black leather with gilt titles. All edges gilt. Comprising 50 leaves of heavy board with one original  albumen photograph laid down on each side of the 50  leaves – hence 100 original H.F. Gros photographs, the images measuring 24.5 x 19cms. The images are all numbered and titled in the negative, unlike the Mendelssohn copy (see below) in which the numbers and titles are on printed slips tipped in below the photographs. The images in the volume include several of Pretoria, Johannesburg, Rustenburg, and other small Transvaal towns. There are also photographs of native life and early mining activities such as in Barberton. There are many rural images of great beauty and artistic merit, remarkable for the period in which they were captured.
A very heavy album weighing in the region of 8Kg!
S.A. Bibliography: Vol. 2, Page 451. Three different issues are mentioned, the first being a single volume dated 1888 with 100 images, equivalent to the copy on offer. Only one copy is identified, being the Mendelssohn copy, now housed in the Library of Parliament, and pursuant to the recent fire, one shudders to think, possibly no longer extant? The second variant in SABIB is in 3 volumes, but undated - and the third variant is also in 3 volumes but in a somewhat smaller format.
Condition: The album is in exceptionally nice bright condition. There is occasional light marginal staining and wear to the board leaves but the images are essentially all in fine condition. There is unusually no foxing whatsoever.
Henri Ferdinand Gros was a Swiss photographer who worked in South Africa from 1869 to 1890. After working from studios in Burgersdorp, Bloemfontein, New Rush (Kimberley), he finally settled into his gallery in Pretoria in 1875. According to Carol Hardijzer (theheritageportal.co.za) : "No other photographer has contributed to the then Transvaal photographic history like Gros. Without the Gros photographs, we would not have had an idea of what Pretoria looked like between 1875 and 1890. Gros certainly had the insight to identify the value of pictorial documentation. His photographic technique also was nothing short of perfection for those days, considering that the art of commercial photography was hardly 30 years old by the time he started off as a photographer". Apart from his invaluable contribution in documenting the South Africa and Zuid-Afrikaansche Republiek of the late nineteenth century, Gros also recorded many images of the first Anglo Boer War and the siege of Pretoria, in addition to running an  active studio, photographing the personalities of the period.
Picturesque Aspects of The Transvaal. The album on offer is arguably one of the (if not THE) scarcest nineteenth century South African photographic albums. There are only a few copies in South African museums and libraries and I am not aware of any copies in private hands. I have only been able to trace two copies sold on auction in this century, the last copy in a Paris auction in 2013 (very similar to the current copy) fetching 4,500 Euros.I would refer interested parties to read the article by Carol Hardijzer in The Heritage Portal, referred to above, and also the article by photographer Nat Cowan in Africana Notes and News, Vol 23 No. 3, September 1978.
PLEASE NOTE: In view of the importance of this item from a Heritage perspective, this Lot is only being offered for sale to potential purchasers in South Africa. 
Binding Condition: Very Good Plus
Overall Condition: Very Good Plus
Size: 38 x 27cms.
Category:
Announcements
Objects Artefacts Books
Created
Tuesday, March 1, 2022 - 09:06
Disclaimer: Any views expressed by individuals and organisations are their own and do not in any way represent the views of The Heritage Portal.