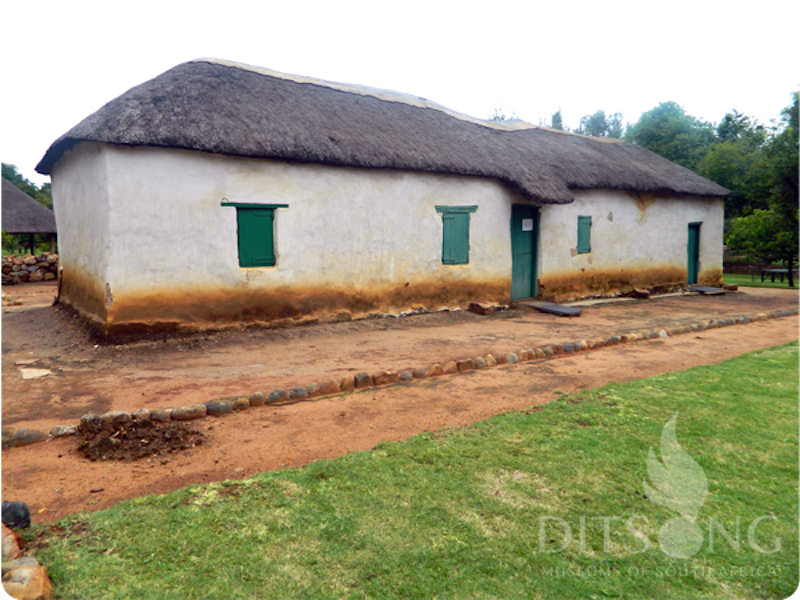 The Ditsong Museums of South Africa in collaboration with Concerts SA bring you an exciting musical line up at their first Jazz Concert taking place at the picturesque Pioneer Museum on Keuning Street, Silverton, Tshwane, close to Mamelodi, on 30 May 2021. The collaboration seeks to create a greater awareness for art, culture and heritage bring artists and the public closer to our heritage spaces. This partnership is aimed at establishing support for live music concerts at all Ditsong museums and with Concerts SA taking the model to other museums within South Africa. It extends Concerts SA's live music collaboration with the Albert Luthuli Museum in Groutville, Kwa Zulu Natal. Ditsong Museums of South Africa CEO Annabelle Lebethe said "Supporting the connection between living cultural heritage, intangible heritage and heritage through culture and art will bring new life into our heritage spaces, new engagements with our exhibits and most of all new audiences."
The jazz concert will exhibit an intergenerational blend of South African musicians including renowned jazz guitarist Selaelo Selota, 'Kwaai-jazz' founder Don Laka, Zoe Modiga, Banda Banda and Gina Mabasa.
Tickets are available at Webtickets and Pick n Pay outlets. No tickets will be sold at the venue. Doors at the Pioneer Museum open at 10h00 am.
As part of package deal concert goers will be treated to a free tour of the museum and a host of traditional African games for children to enjoy. Families are encouraged to bring their picnic baskets and blankets.
This concert is set to be the first of a series of concerts that are to be part of the Ditsong museums' campaign to revive the declining support for the cultural institutions by promoting South African cultural heritage to people who would not ordinarily participate in museum programs.
Don Laka is a jazz musician, songwriter and music producer, as well as the founder of "kwaai-jazz". Born in Mamelodi (Tshwane), Laka's musical journey began with him starting a band in his high school years. Don Laka's musicianship grew as he joined the revolutionary Afro-fusion band Sakhile in the 80's. Over the years Laka played different roles within the music business and has produced for an array of South Africa's greats. Don Laka now heads a new label that specializes in jazz and world music called Bokone Music also known as the home of Kwaai Jazz. Laka also owns high tech studios called Lakdon Studios, where he records most of the hit records. Don Laka is also a vocal advocate for increasing local content on radio and TV, an issue he has been promoting for much of the past two decades.
Selaelo Selota one of the defining voices of post 1994- jazz revival. He is a singer, composer, producer and arranger who has contributed significantly to the contemporary local jazz scene. Selota's exposure to traditional music of various ethnic groups on the gold fields of Welkom, Free state where he worked as a miner inspired his passion to be one of the country's leading Afro-Jazz artists. Having graced international stages, award winning Selota is renowned for his ability to deliver performances that combine beauty and passion leaving his audiences transfixed.
Zoe Modiga is a lively, transcendent performer with a background in classical and jazz training, she is known to enchant audiences into another world while having an evocative individualism in fashion and imagery. Modiga is steadily creating an immortal legacy of cultural impact through music, fashion and storytelling. She is celebrated with awards such as the Mbokodo Award, Mzantsi Jazz Awards for: Best Jazz Contemporary Album, Best Newcomer in Jazz and Best Jazz Song (2018) and SAMRO Overseas Scholarship Competition (2015).
Bassist Banda Banda is a producer and composer having worked with an array of well-known South African musicians, has found his voice with his unique style. Banda Banda is outspoken about being an African and wanting to ensure that the African voice is heard all over the world. It is this passion that manifests in his music and his love for world music, pop and jazz.
Gina Mabasa's talents rose to fame in 2013 when she became part of Team North West in the South African Show, Clash of the Choirs. Mabasa is a trained drama and dance professional having debuted her talents on "Marikana the musical", "Hungry", "Amandla the musical", "Xova" and "Mother and Child" by Joseph Komani. As an exceptional talent, Gina Mabasa knows all corners of her capabilities, knows that her dreams are her future reality, and she will grace great stages.
For Ditsong enquiries, contact: Lemohang Zincume, lemohang@ditsong.org.za, 076 418 8324.
For media enquiries, contact: media@jtcomms.co.za | Phone: (011) 788 7632 | www.jtcomms.co.za For project enquiries, contact: dmf@iksafrica.com | www.iksafrica.com #ConcertsSA #DMF2021
#PMJC2021
Created
Thu, 05/27/2021 - 07:45
Disclaimer: Any views expressed by individuals and organisations are their own and do not in any way represent the views of The Heritage Portal.