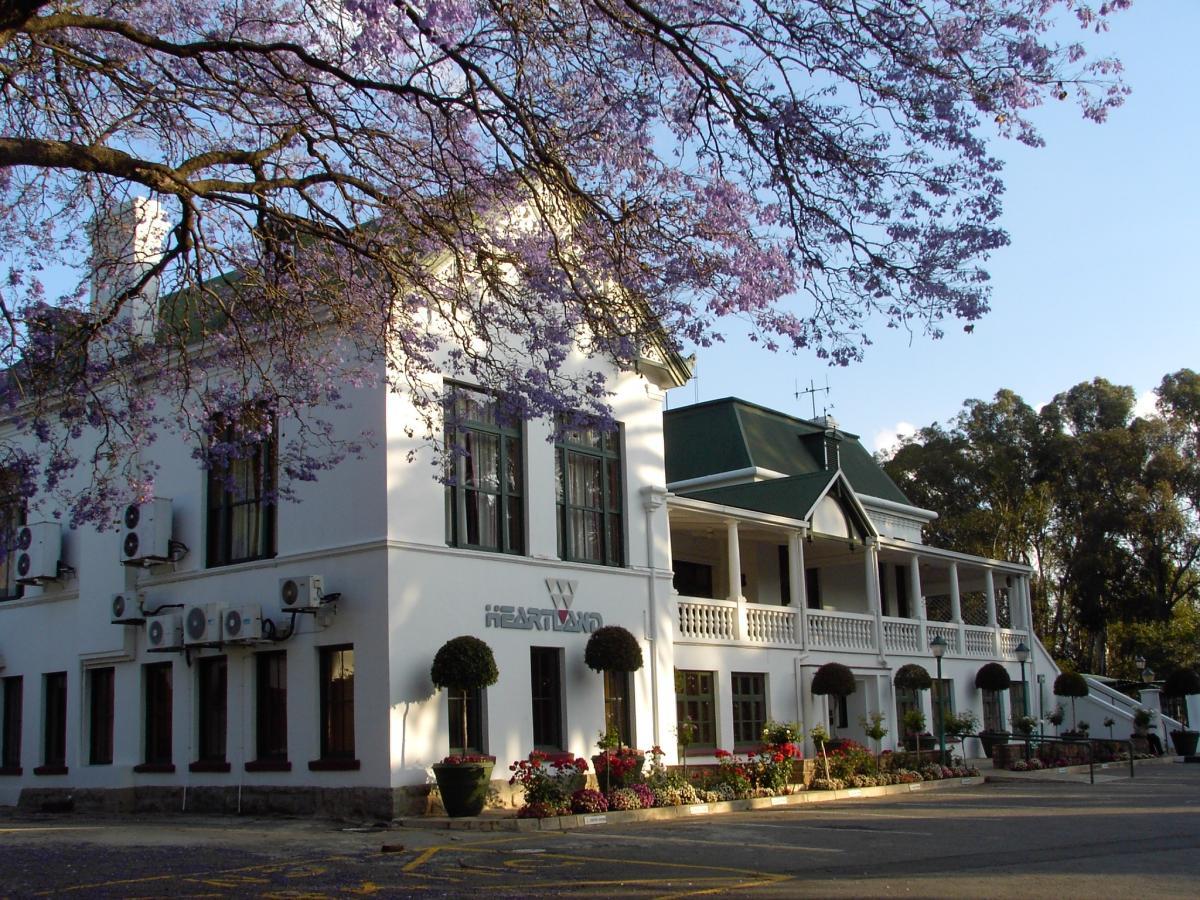 Expiry:
Monday, September 25, 2023 - 00:00
The Dynamite Company Museum and historic Franz Hoenig Haus in Modderfontein will be open for visitors on Monday 25 September in celebration of Heritage Month.
Franz Hoenig House (The Heritage Portal)
The museum will be open between 08:30 and 12:00. A gentle walk round the village's Heritage Precinct will be led by Modderfontein Conservation Society's heritage champion, Keith Martin. It will take place at 09:00 on the day. As these walks are so popular, booking is essential for numbers are limited to 20 people. Cost of the walks is R50.00 per person.
The heritage walk showcases interesting buildings and historical aspects of Modderfontein and includes social observations of the area. It is 2.2.km long and takes about two hours to complete. Bookings can be made through Robbie Vermont on 082 800 3704.
The Dynamite Company Museum, while chronicling the technical history of AECI as a producer of explosives and chemicals, also provides a social commentary and insight into AECI's polyglot workforce that built and operated the dynamite factory in the early days.
Dynamite Company Museum (The Heritage Portal)
The museum is located at No 2 Main Street in Modderfontein in one of the first two domestic houses built there back in 1895. This house was occupied almost continuously for close to 90 years before being restored in 1987 to house the museum.
The facade is almost exactly as it was when it was built by Austrian, Italian and German artisans.
Normal museum hours are Tuesday to Thursday from 08:30 to 15:30, Friday 08:30 to 14:00 and Saturday from 08:30 to 12:30.  Groups can make arrangements to visit on Thursdays by contacting the Curator Lodwick Mahasha on 078 800 8679.
Main image: The Modderfontein managers' recreation club – built in 1896 and known as The Casino – is one of the buildings on the Heritage Day walk
Created
Monday, September 18, 2023 - 22:33
Disclaimer: Any views expressed by individuals and organisations are their own and do not in any way represent the views of The Heritage Portal.