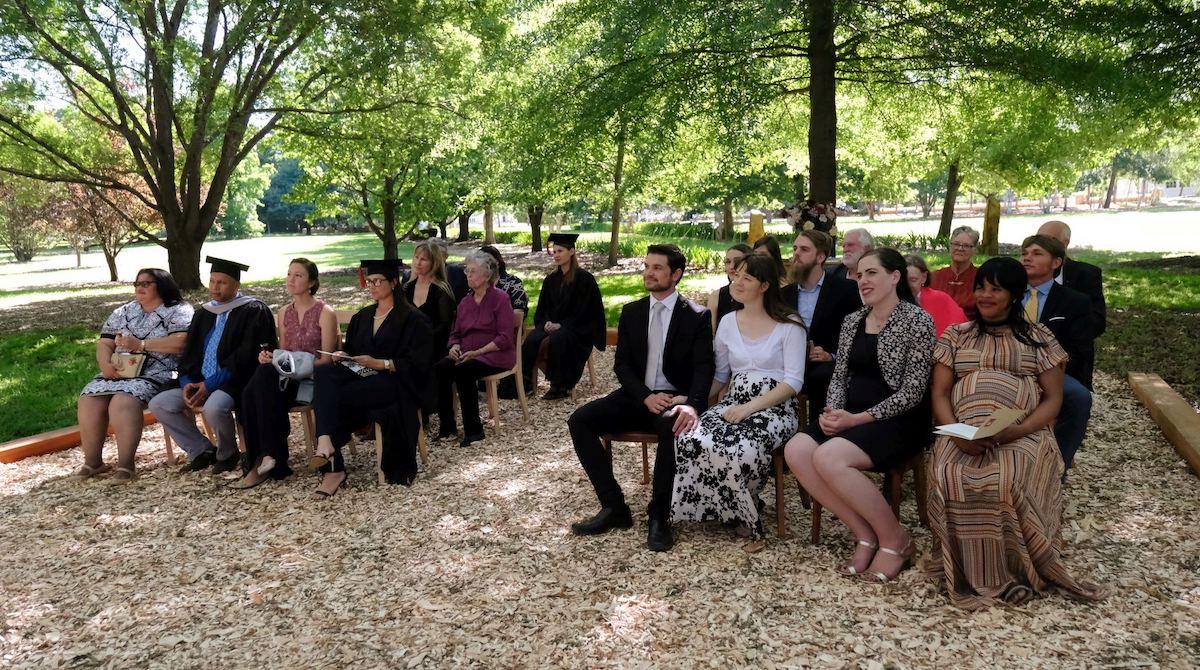 The South African Institute for Heritage Science and Conservation recently celebrated its first graduation day, a joyous milestone for this pioneering, one-year, postgraduate diploma programme!
Four of 2019's five postgraduate students had successfully graduated. (One will be resubmitting her dissertation)
Three students attained distinctions - one in absentia. One attained a pass. One has sought re-enrollment
2019's external examiners had respectively participated and contributed from: University College London UCL (X2) (3-year MSc programme), Delaware University / Winterthur programme (3-year MSc programme), University of Amsterdam / Rijksmuseum programme (4-year MA Conservation programme) & Buffalo State College Conservation programme (3-year MA Conservation programme)
For the Institute and faculty, this maiden graduation event constituted a joyful and gratifying day - also attended by great weather incidentally. This permitted the Institute to host the graduation ceremony in the campus gardens, followed by a celebratory dinner and delightful live music (provided by Twee Riviere's youth folk band "Abigail and the Losers"!) at the campus restaurant, The Belfry Kitchen, later that evening.  
I rather wish we had photographed the evening's proceedings as well - heartfelt occasion that it was: Following the students' year of residence on campus, and the close bonds forged between themselves and faculty, many fond farewells were exchanged...
We hope the heritage community will enjoy these photos, and - along with ourselves - take pleasure in the graduates' accomplishments, and in such a pleasing result for this groundbreaking, South African programme.
Adriaan Botha (Chairman of the Board)
Graduates, Faculty Chairman and mascot Flynn
Overseer Newman caps graduates
Graduates listening to faculty address
Celebrating a cum laude result
Assembling from graduation ceremony
Created
Thursday, December 5, 2019 - 14:22
Disclaimer: Any views expressed by individuals and organisations are their own and do not in any way represent the views of The Heritage Portal.